Polly Pekapeka (our Manu | Bird of the Year 2021) is looking for adventure, so she's off visiting KCCers around Aotearoa – and beyond. Follow all her adventures out and about in nature HERE.
In July 2022, Polly went to stay with Greta (age 4) in Greytown. Here's what they got up to together…
---
She came to my last ballet class where we got to dress up – she was Ana, and I was Elsa.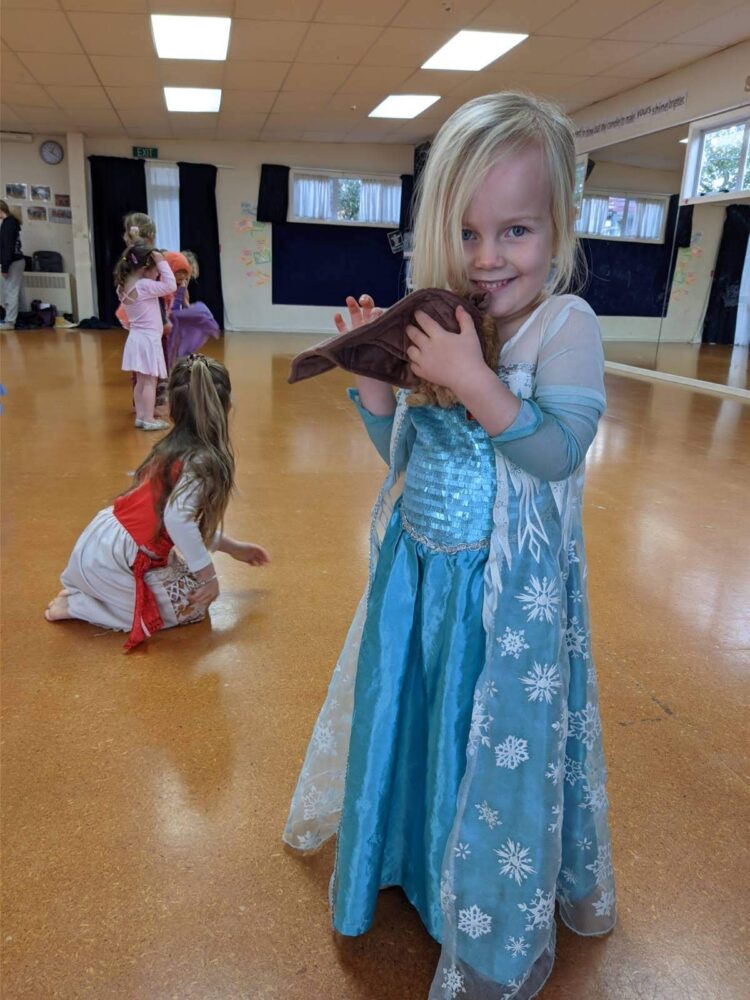 We went to the NZ Astrobiology Network's Planetarium at the Greytown Library. We learnt about the solar system, including Saturn – did you know the rings are made of ice from ice volcanoes??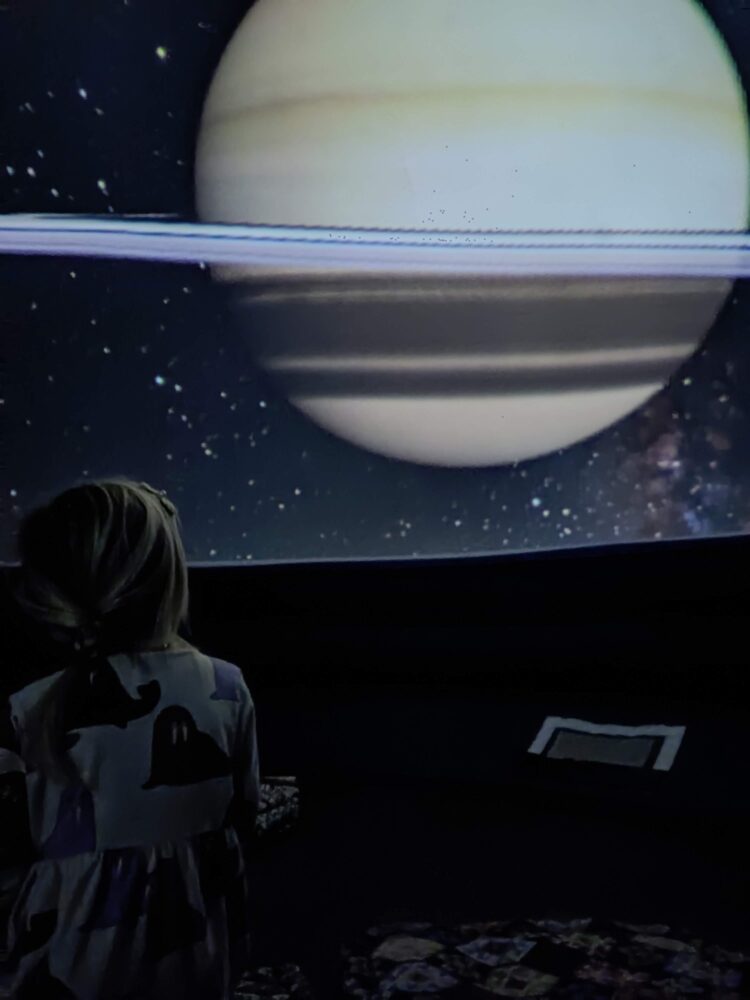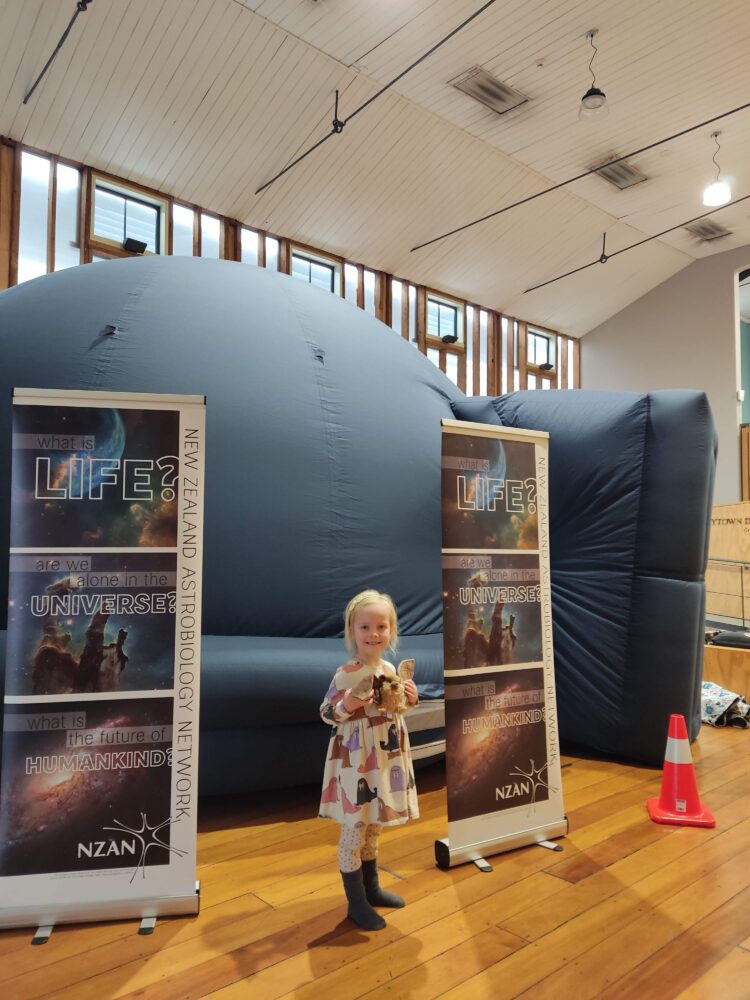 She came to the Greytown Park in the basket on the front of my bike!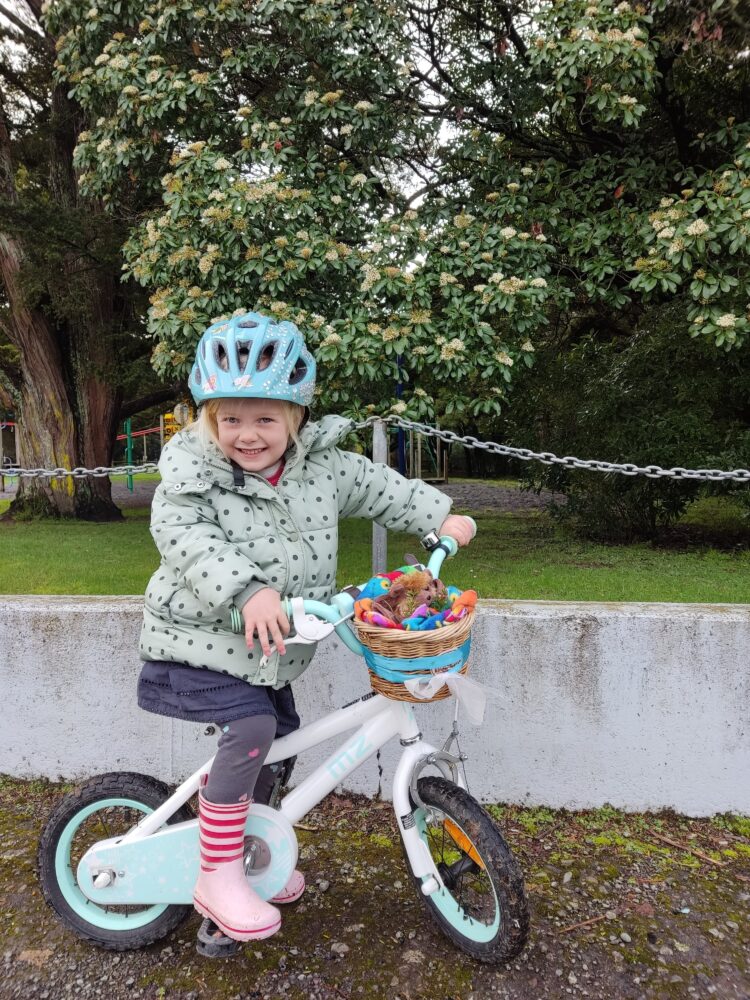 Greytown has a Midwinter Christmas Festival on, so we showed Polly around the town and saw these huge candy canes and this enormous knitting outside the sewing shop.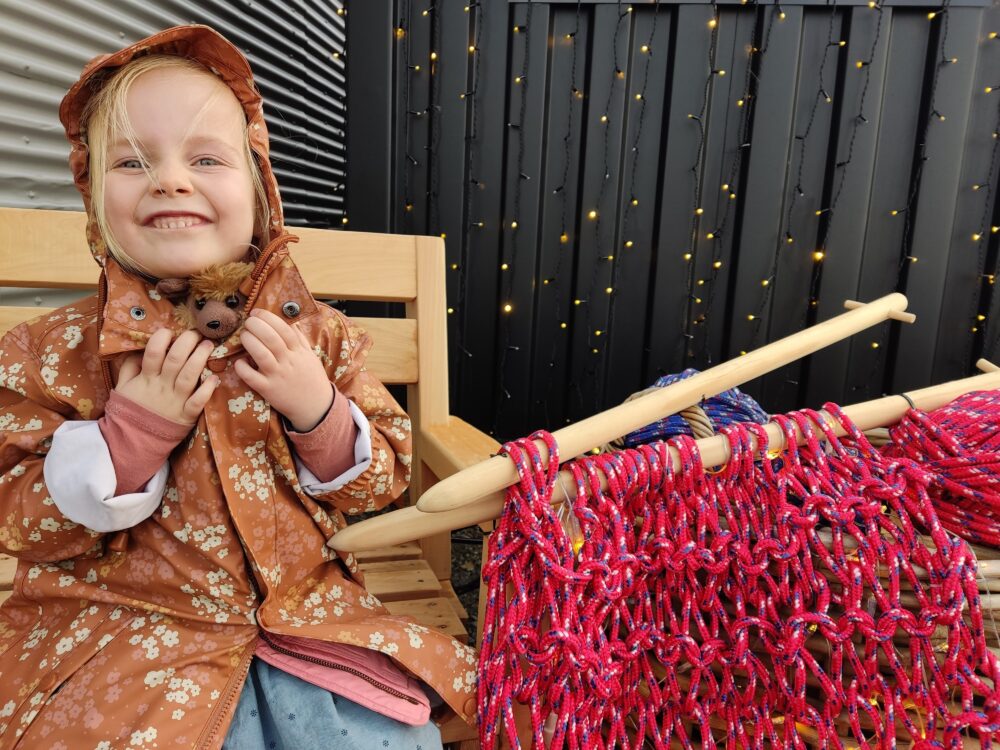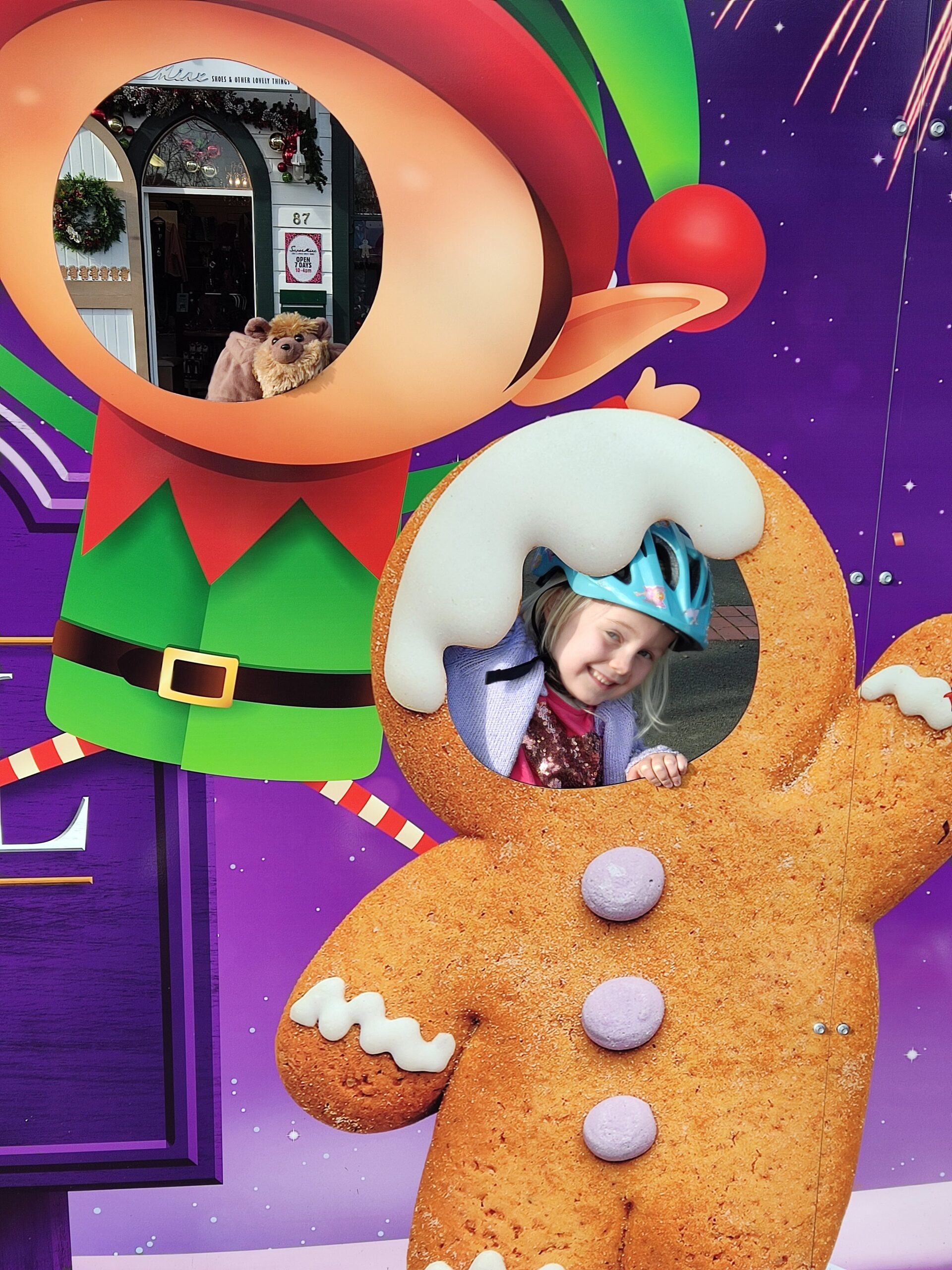 Polly then came on part of our Holiday to Kuratau at Lake Taupō. Polly went on a bushwalk to see the glow worms near Pūkawa – we had to be really quiet and turn our torches off to see them. She also came kayaking on the lake.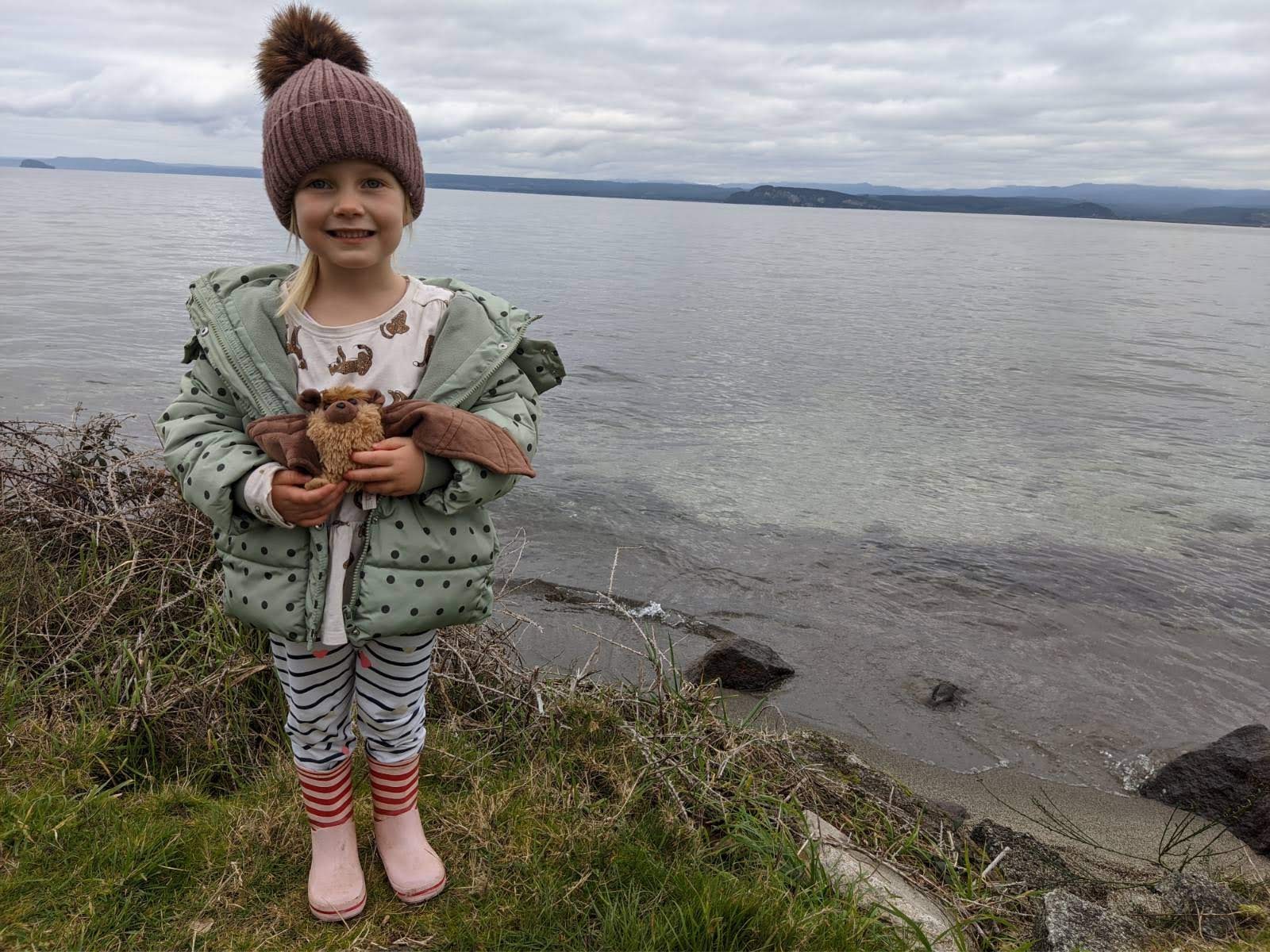 This is a drawing of Polly and me with a bird.  The arrows and hearts are showing that we love each other.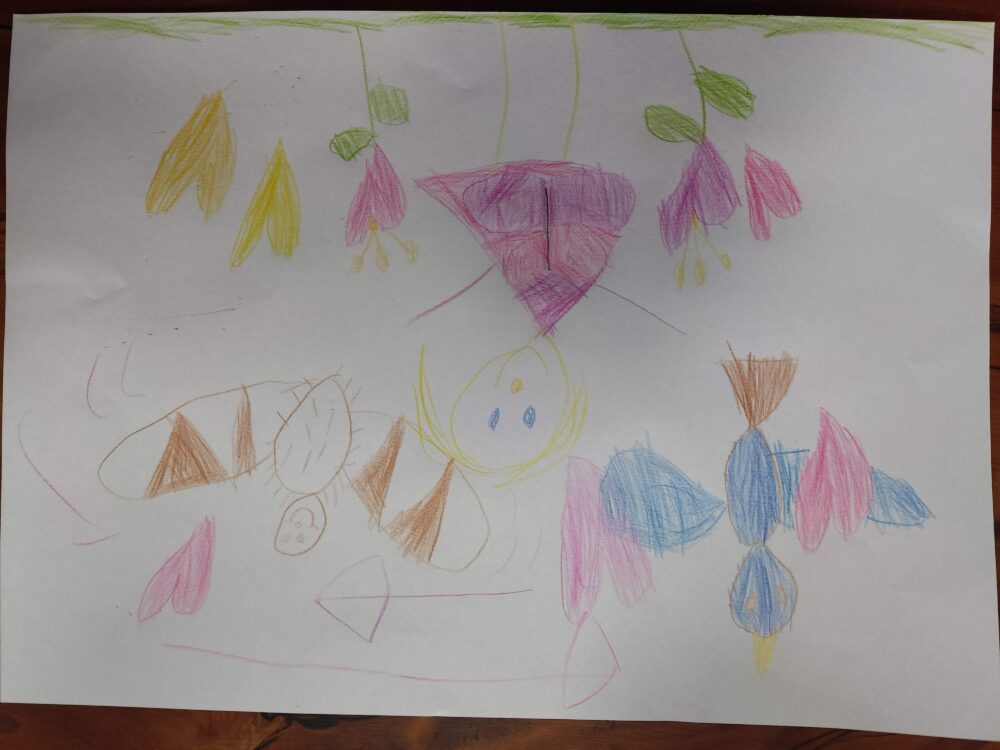 ---
Wonderful adventure Greta!