Polly Pekapeka (our Manu | Bird of the Year 2021) is looking for adventure, so she's off visiting KCCers around Aotearoa – and beyond. Follow all her adventures out and about in nature HERE.
In August 2022, Polly went to stay with Carter (age 8) in Taupiri. Here's what they got up to together…
---
Today, my brother and I took Polly Pekapeka to Pukemokemoke Bush Reserve which is
located North of Hamilton on Whitikahu Road. The area was donated by David Johnstone in 1993. It has been designated a Key Ecological Site by Environment Waikato and consists of 40 hectares of native forest.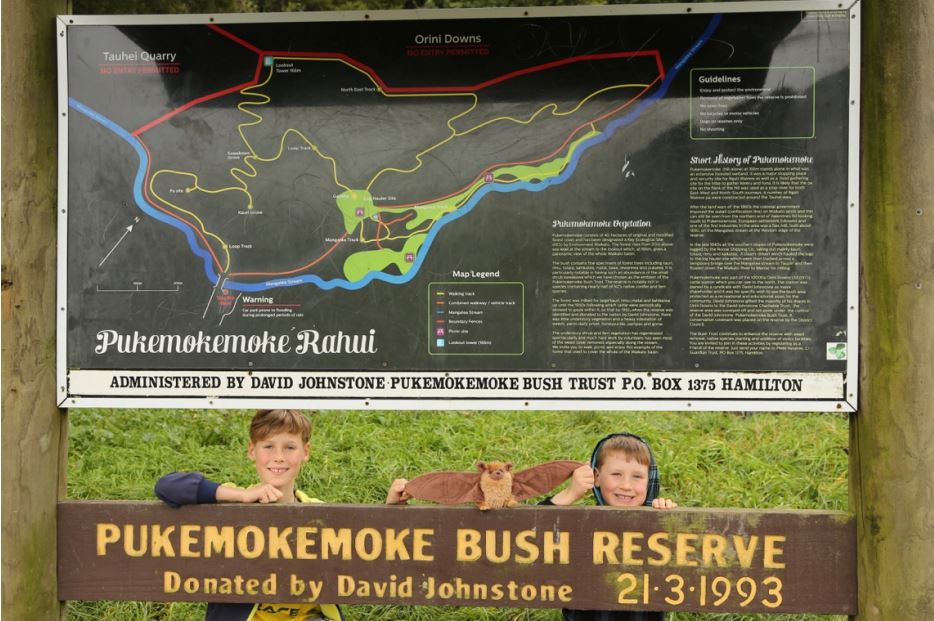 When you arrive at the gravel carpark, you will see a boot washing station to help stop the spread of Kauri Dieback. You will then cross a bridge that leads over the creek to the walking paths. There are many different paths you can take to the summit which is 166m above sea level. The most direct path takes you up a number of stairs to help protect the roots of the kauri within the forest.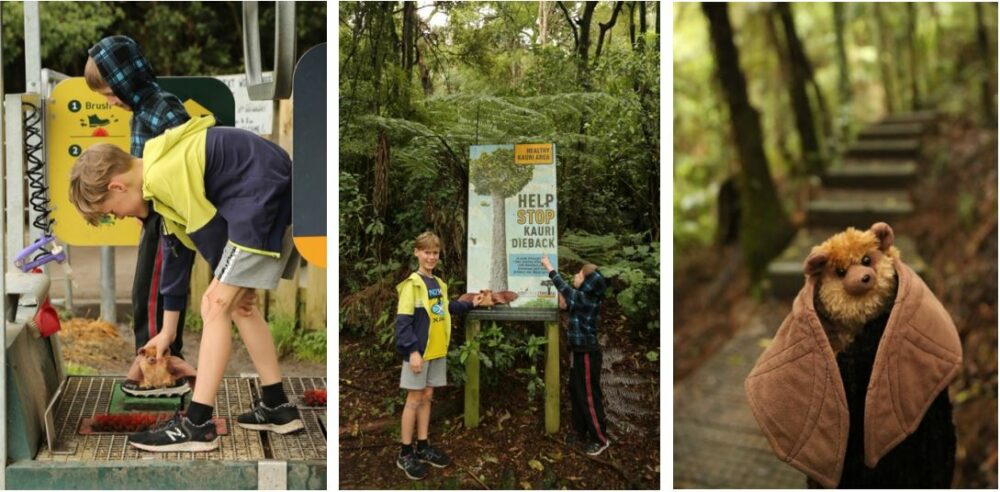 The day we were there, we took Polly to the rope bridge to play on. We saw and heard a heron, kereru, pīwakawaka, tūī, grey warbler, and even a turkey on the farm nearby.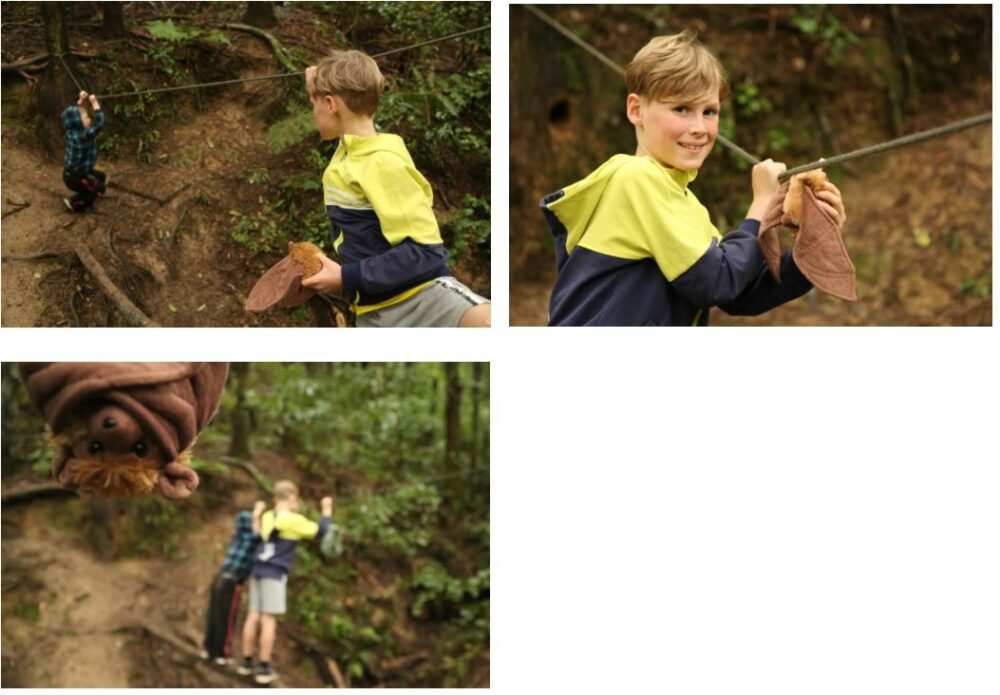 There are many different types of native trees in the reserve. We explored the matai, kauri and nīkau palms. Polly's wings were getting tired so I gave her a ride in my hood. By the time we reach the top it had started to rain. This didn't stop the fun as we climbed the trig at the top and enjoyed our summit treat. The clouds made it hard to see the view of the other mounga in the surrounding area.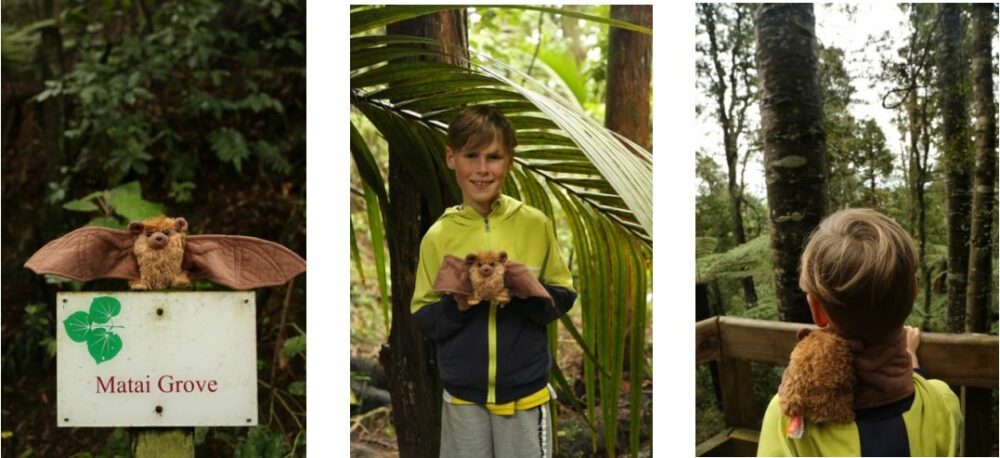 We took a different path on the way down which led to the log hauler site. It was beginning to get dark, which is normally when the bats and glow worms can be seen. In the clearing, we found some of the bat boxes, but we did not see any of Polly's friends. It was then back to the car and the end of our adventure. Polly had a great time.