Current Competitions, Projects and Challenges…
Waste Minimisation Challenge

———————–
KCC's Birthday: 30 Challenges
Can you complete these 30 nature-based challenges in 2018?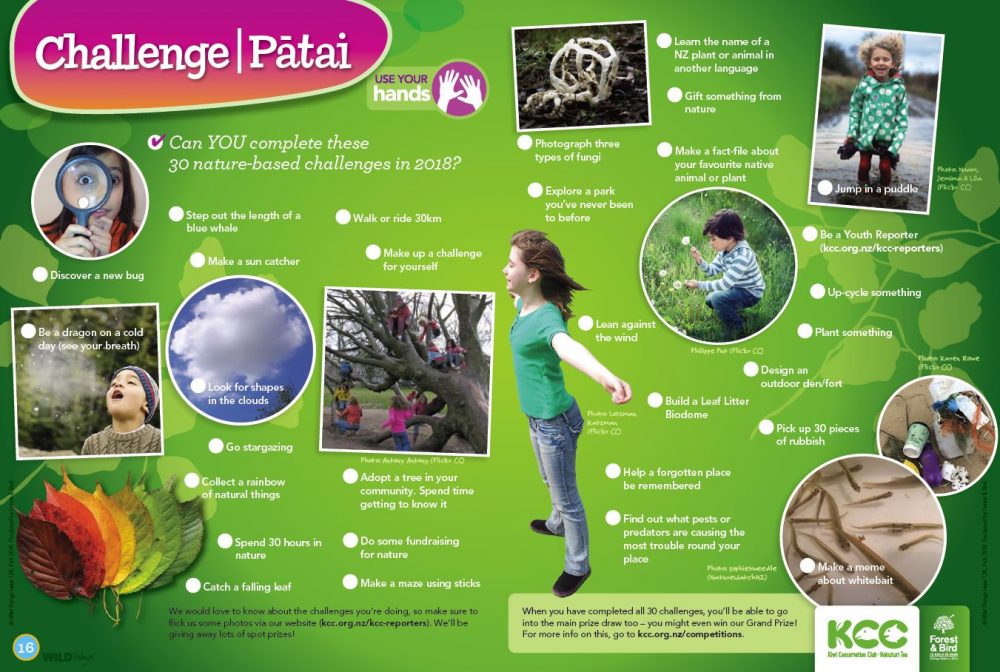 Do them all throughout the year and go into the draw for our Grand Prize – accommodation for up to six people at Forest & Bird's Ruapehu Lodge!* Do some, and send in your photos, and be in to win spot prizes galore! Download A3 poster HERE.
N.B. Pace the challenges out however you wish, but to enter the Grand Prize draw you need to provide the evidence (proof) of you completing all the challenges all in one lot (else it will be hard for us to keep track of). Send it in via email (kcc@forestandbird.org.nz) OR mail it to us:
KCC 30 Challenges, PO Box 631, Wellington 6140
*Terms and conditions: Dates of accommodation depend on availability of lodge. Prize is accommodation only.
Entries close 28 Feb 2019
———————–
Ongoing:
Help develop Wild Things magazine
We want Wild Things to keep being the coolest conservation magazine around. Show us what you want to see more of (and less of) in your magazine in the future.
How to get involved:
Look at the issues of Wild Things you have at home, and/or school. Make a note of the things you most like to read, look at, and do.
Use your research to "mock up" your own page or pages of Wild Things (or if you're really keen, make a whole magazine!). You could draw and write this by hand, make a collage, or do it on the computer.
Send your mahi in via kcc@forestandbird.org.nz. You can post the original to KCC Challenges, P.O. Box 631, Wellington, 6140 too.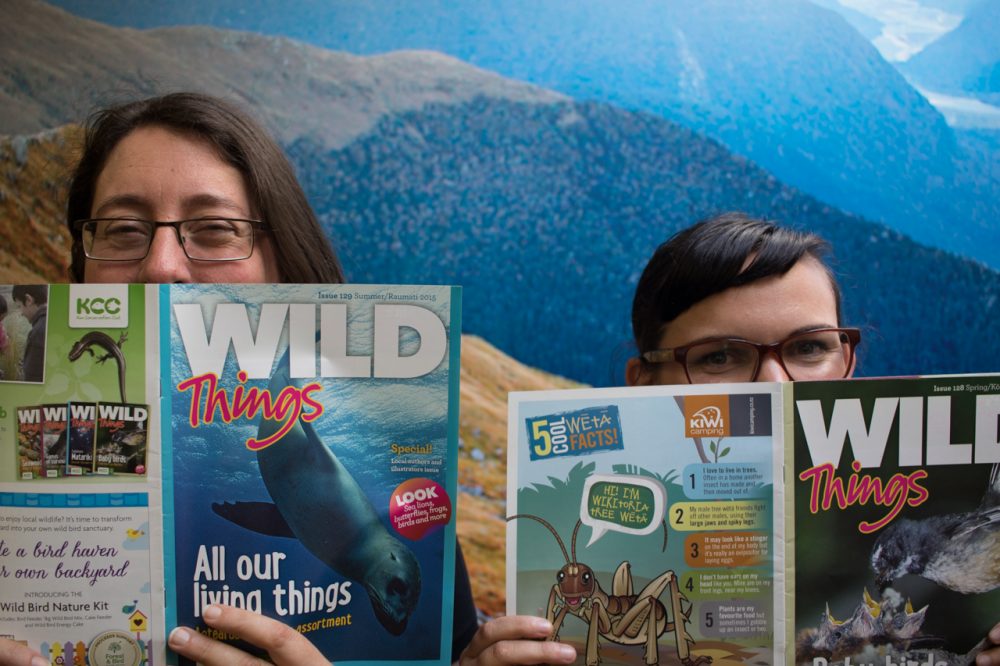 We'll will share your work via the KCC blog (kcc.org.nz/blog), and use your ideas to start making changes to Wild Things.
Previous Competitions, Projects and Challenges…
Make Space for Nature Competition
Congratulations to Mayfield School in Mid Canterbury. You have won up to 500 native trees for your planting project.
Thank you to our partners Trees That Count.
Climate Mascot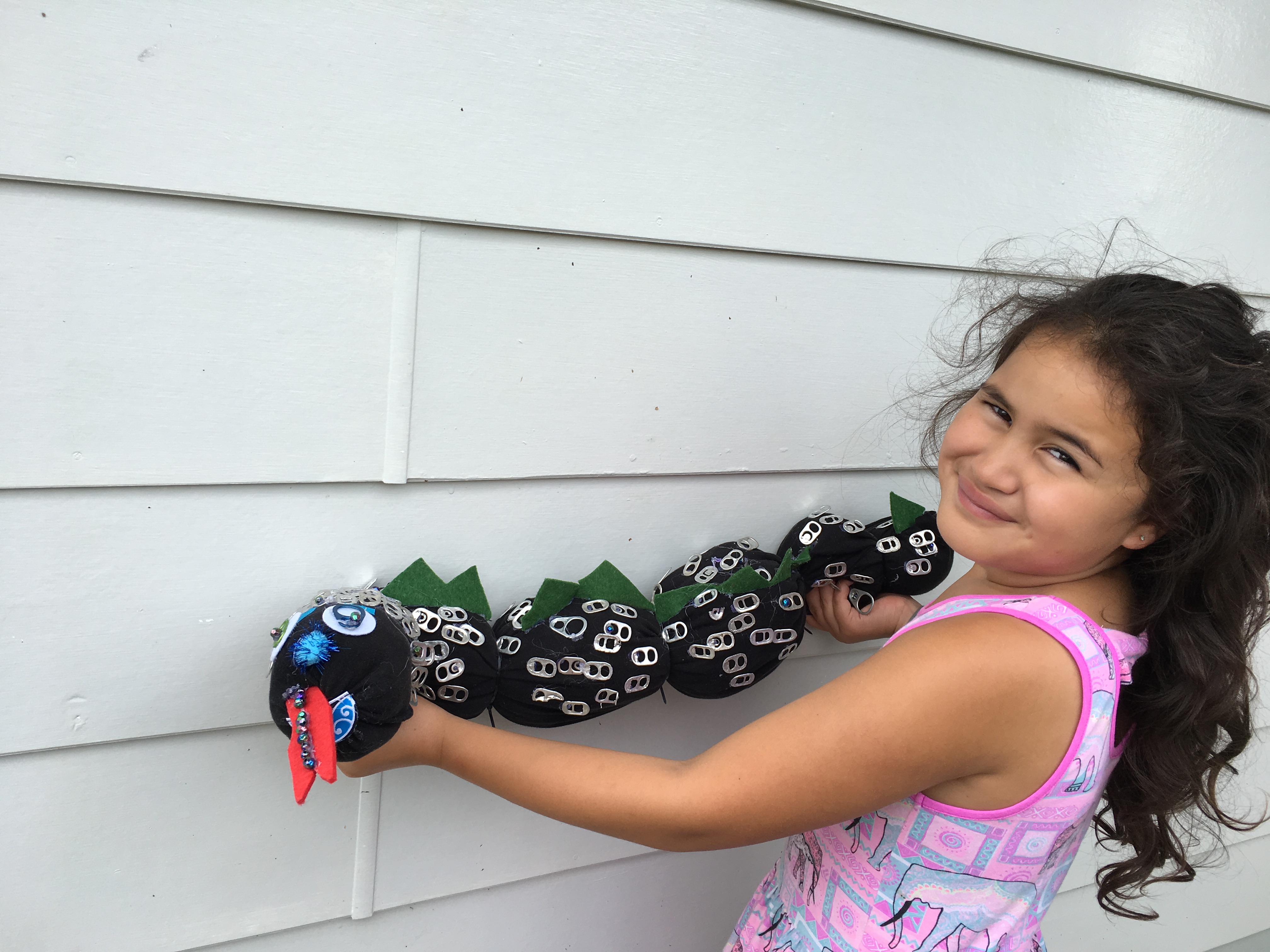 This is Tiki Tim the Taniwha, created by KCC Northland member Moana. He will be speaking up around the issue of climate change on behalf of KCC going forward.