Polly Pekapeka (our Manu | Bird of the Year 2021) is looking for adventure, so she's off visiting KCCers around Aotearoa – and beyond. Follow all her adventures out and about in nature HERE.
In June 2022, Polly went to stay with Samuel (age 6) in Auckland. Here's what they got up to together…
Samuel loved meeting Polly Pekapeka. When she arrived we introduced her to our friend, Batty.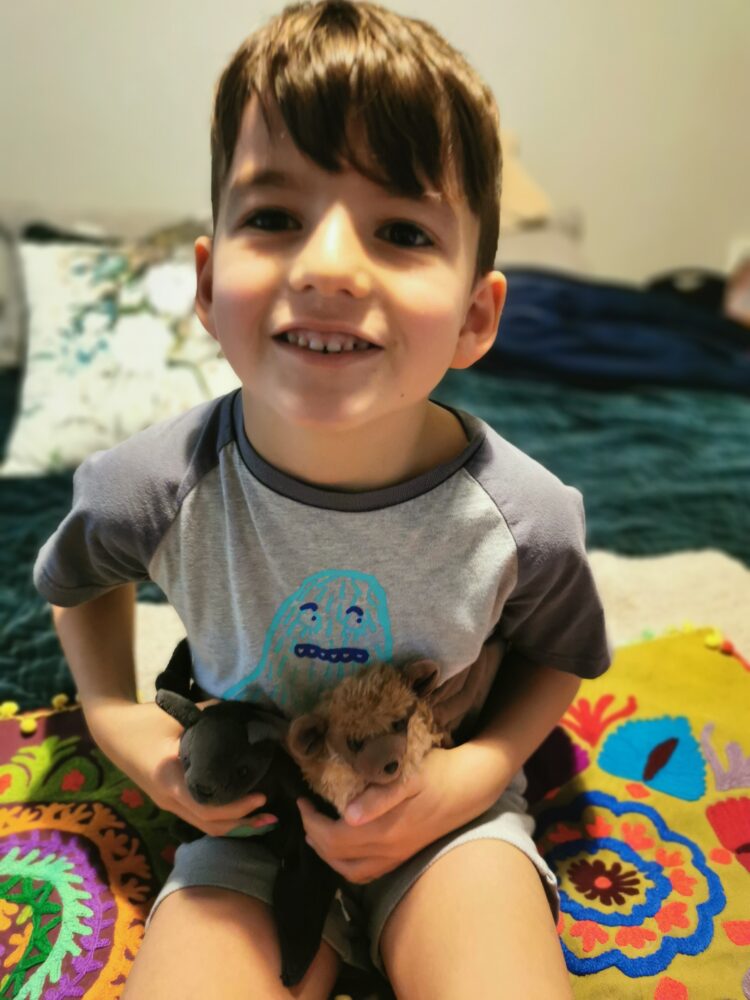 We told her about the time that we went to the Waitakeres to try a listen out for bats with special machines, and when we tried to find them in a forest. We didn't have any luck either time so we're grateful Polly came to our house. 
Samuel took Polly to school and she looked at the seedlings he grew with his friends.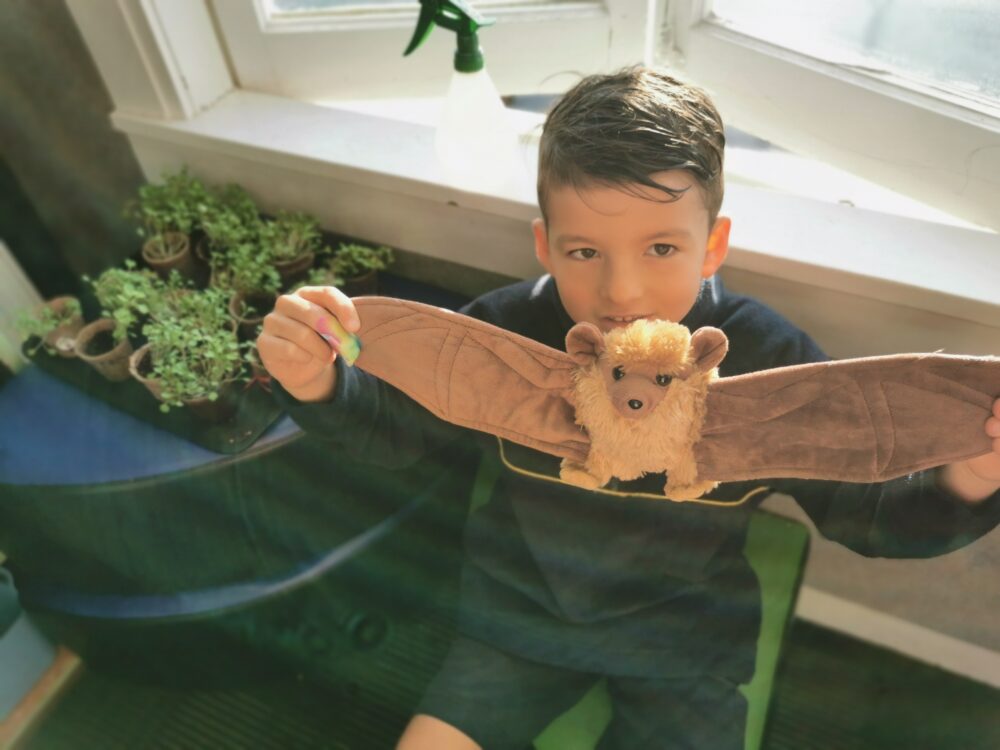 We hoped that we would be able to take her to explore Takapuna but Samuel got sick so we stayed at home and she was very snuggly.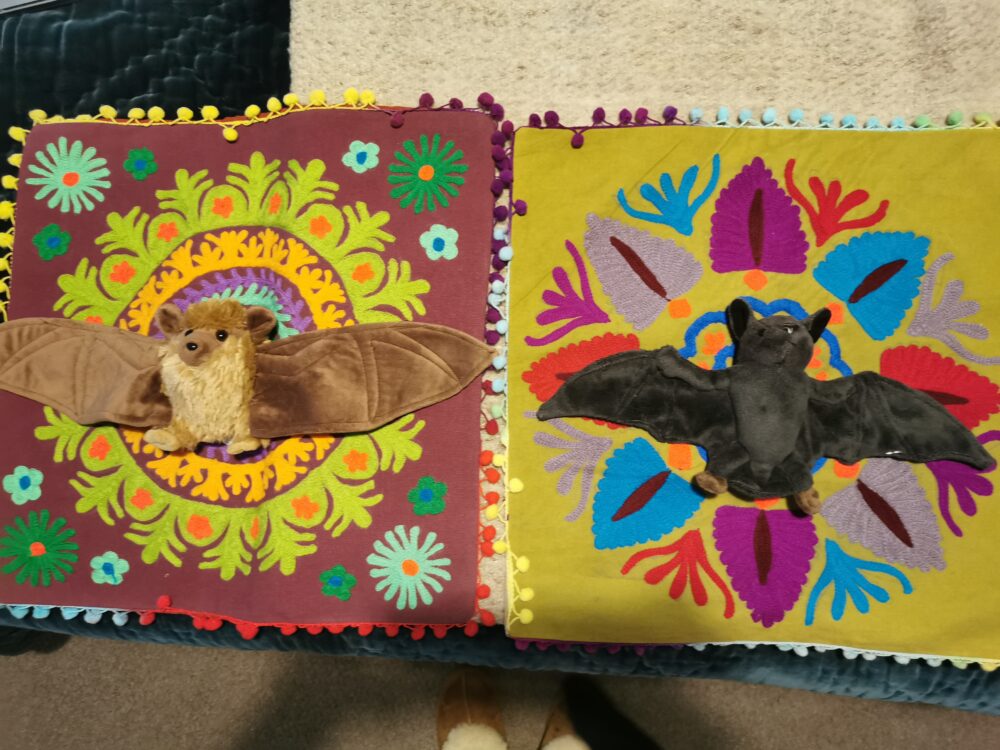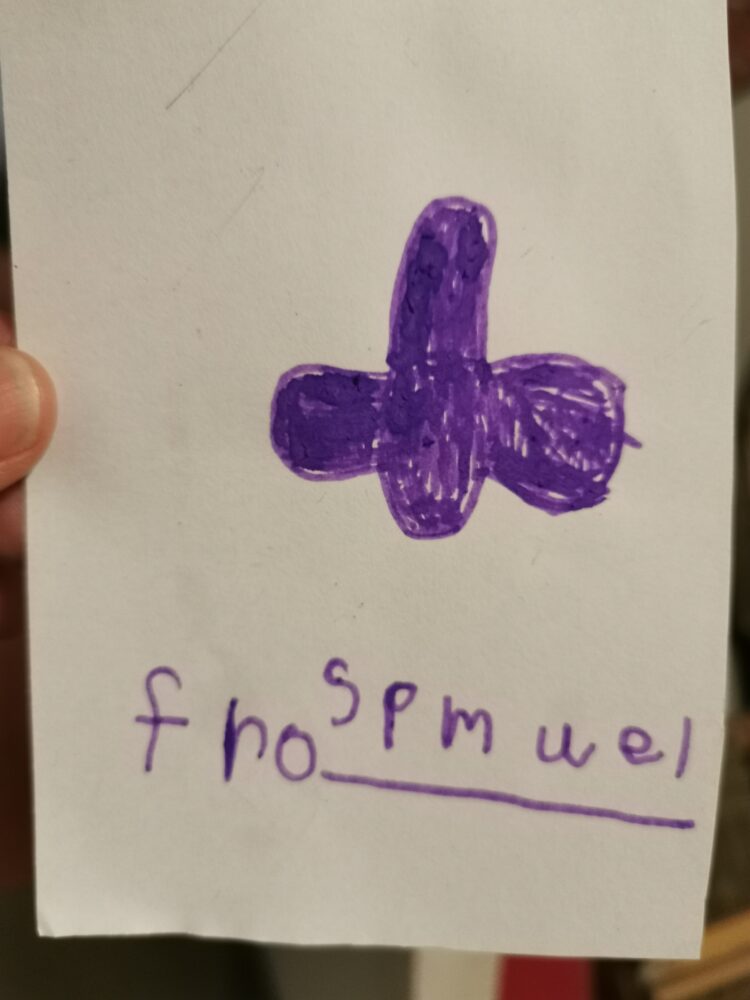 Samuel was really sad when her visit finished. 
Thanks so much,
Samuel and Kate (Samuel's Mum)
---
Thanks for having Polly to visit – Polly loves cuddles! 🦇