Polly Pekapeka (our Manu | Bird of the Year 2021) is looking for adventure, so she's off visiting KCCers around Aotearoa – and beyond. Follow all her adventures out and about in nature HERE.
In August 2022, Polly went to stay with Poppy (age 10) in Tauranga. Here's what they got up to together…
---
Polly Pekapeka went with me to lots of different places.
We to the beach together. We took our dog Tupsyn with us. At the beach we made some sand creations, looked at the sea life, and climbed a big tree.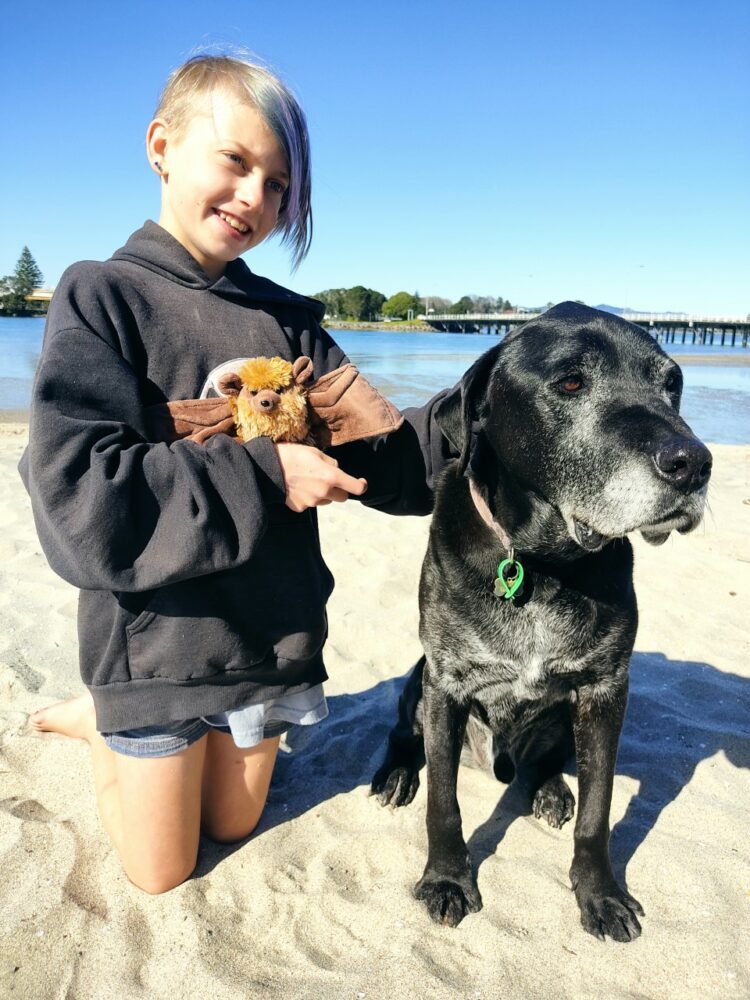 On the weekend, we went to netball. Polly didn't know how to play so she just watched. All her words of encouragement led to victory!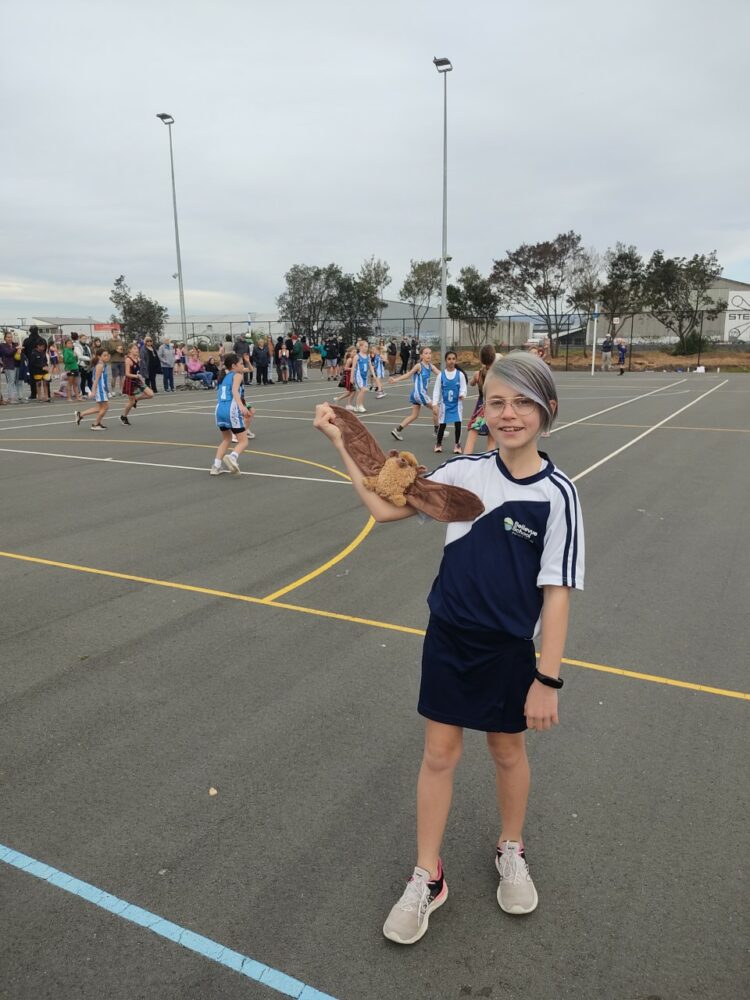 I loved spending time with Polly. We ate, played and climbed together.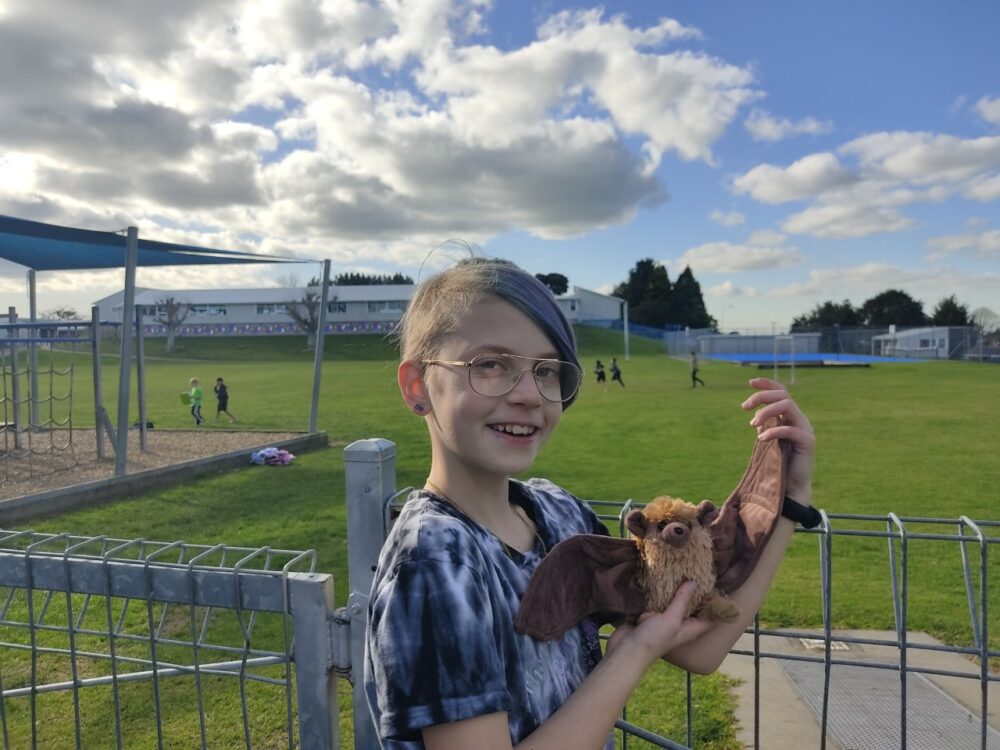 I will miss her, but I am sure she will enjoy staying with the next kid she visits for a week. Polly is very friendly, cuddly, and most of all, cheeky! She loves getting up to mischief and often gets stuck in places trying to hide.