By Magnolia (age 7)
I like playing with my cats (Honey Lemon and Black Cat), and my baby sister.
I like native birds, they are beautiful singers and New Zealand is a very special place for them. We are trying to attract native birds into our school. We have 2 tūī in the trees and some plovers on our field.
I saw a saddleback when I went for a walk at Tāwharanui with Nana, Aunty Susan, Russell, and my friends Ayla and Beau.
Tāwharanui is a nature reserve. That means there are no cats, stoats and ferrets and the birds are safe. We saw lots of tūī and pīwakawaka too.
This is a saddleback.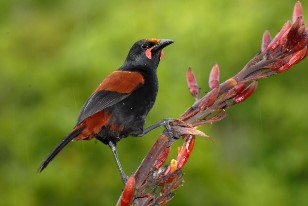 This is a tūī.
This is a pīwakawaka or fantail.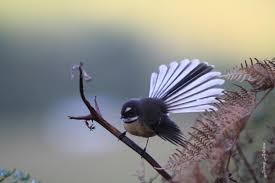 I saw kererū or woodpigeons when I went for walks to the beach with everyone.
Here is a picture of me  hiding in the drift wood castle!