Join us in welcoming our new KCC Climate Mascot to to the crew – Tiki Tim the Taniwha!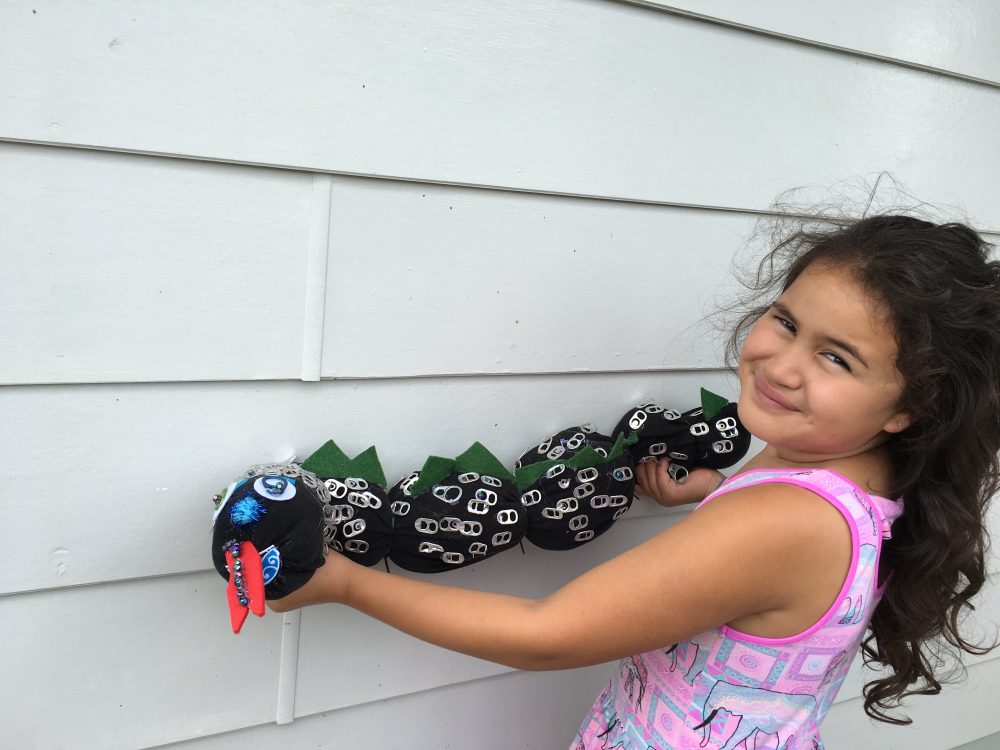 Tiki Tim was created by Moana (age 9) from KCC Northern. He is named for Tikipunga in Whāngarei.
Moana upcycled this taniwha using the instructions in Wild Things Issue 137 (Summer 2017). She used her grandmothers old leggings, and stuffed them with the insides of an old pillow, to make his body.
Moana sewed and glue gunned old can tags on Tiki Tim's body to create the taniwha scales.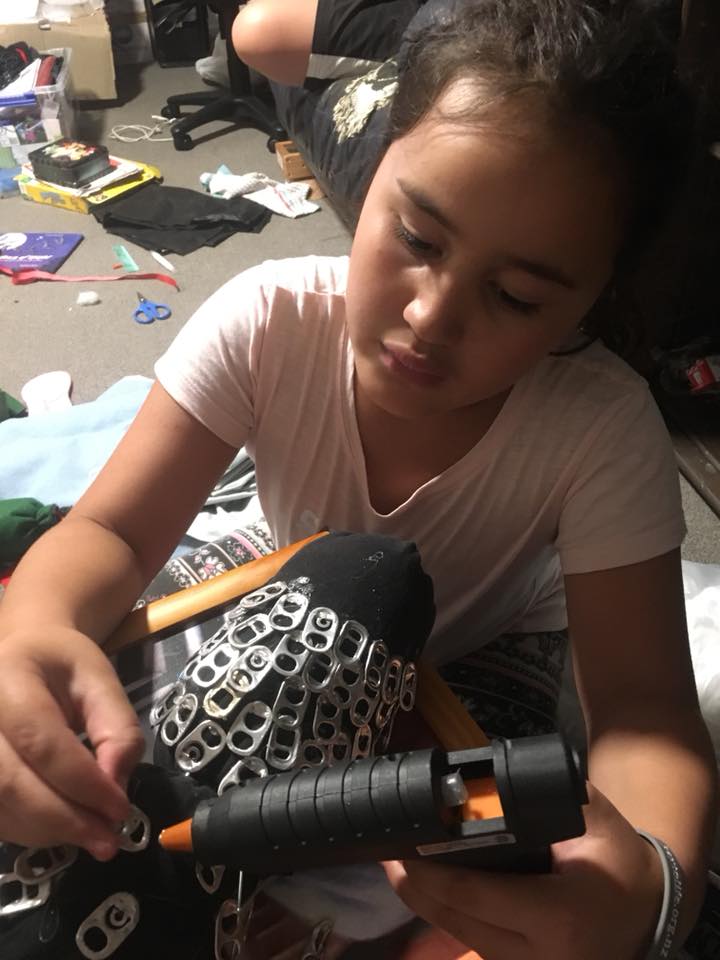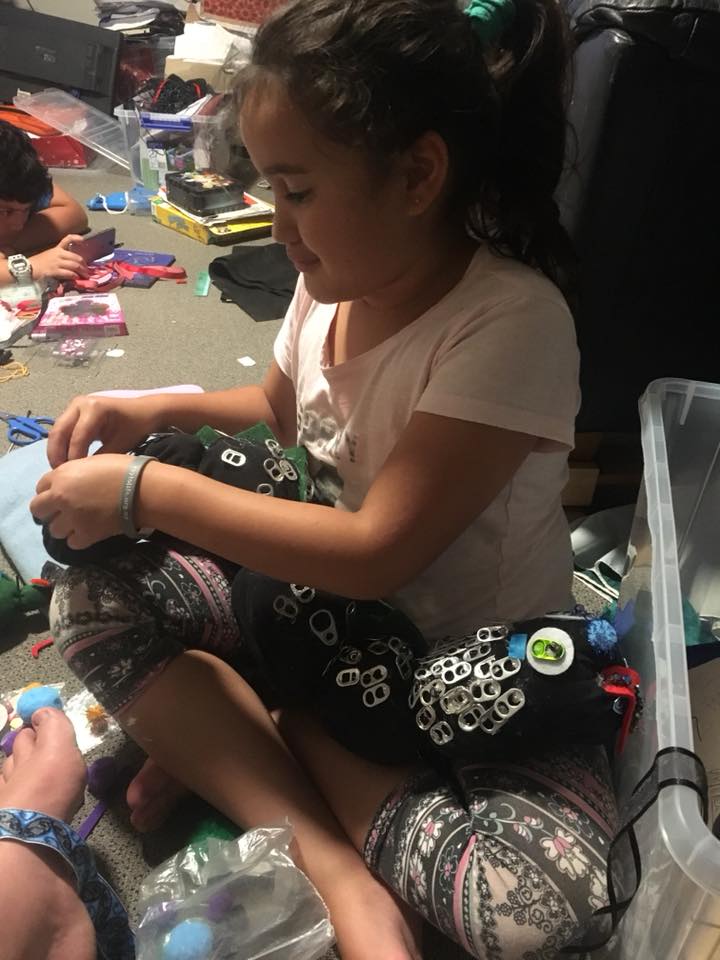 The blue featured on his body (from an old broken necklace and an old toy) represents the ocean and Northern Taniwha Rugby. His green fin (material is from an old toy) represents the trees in the forest. To make segments in his body, Moana used an old electrical cord too.
Ngā mihi nui ki a koe Moana! Big thanks to you Moana!