Marine Mammal by Florence
Featured
A pīwakawaka by Sena (age 10)
Featured
This poem is rubbish by Elodie (age 9)
Featured
Lucy (age 8) says, "I love native New Zealand birds. I drew this picture to show to people how great predator free NZ can be".
Featured
Kiwi family by Iroha (age 12)
Featured
Made by Bill, aged 7. Building a bat was fun and I really liked the bat. I liked learning about bats. They are cute. I want to see one one day.
Featured
By Oliver (age 7)
Featured
"I went to Kai Iwi Lake. I walked up the mountain. I went to a farm. I went to the fence. I got an electric shock. I love the birds. I love the sea." By Cameron (age 5).
Featured
Cameron (age 5) says that this is "the bird I made at my Grans on Great Barrier Island."
Featured
Latest posts
Categories
Become a KCC Reporter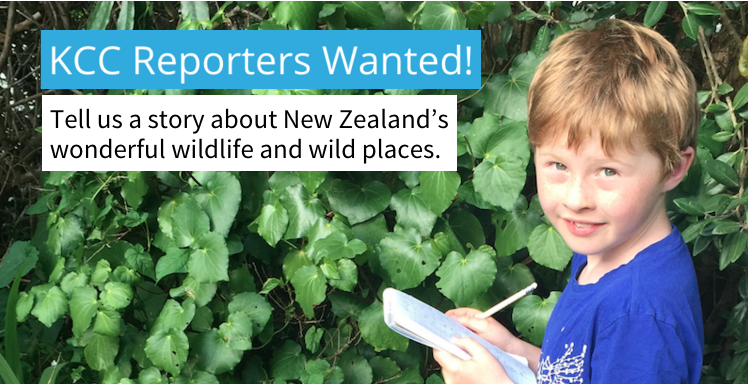 We're looking for talented young writers to become KCC reporters and share their love of nature with kids across New Zealand. Think you have what it takes?
Learn how to submit a story.
Search