A lovely patterned dolphin by Grace (age 7) from Waiheke Island
Featured
At home, Owen (age 7) from Waikato is making a poster based around the school journal Protect our Seas | Tiakina a Tangaroa
Featured
A Powelliphanta hochstetteri by Simon (age 9) from Rotorua
Featured
Mila from Lyttelton sent in this great yellow-eyed penguin. She says, "I once saw a blue penguin at Quail Island."
Featured
This penguin was drawn by Luca from Lyttelton because "I like penguins". Ka rawe!
Featured
By Salina, age 11, Nelson
Featured
This tūī was drawn by Ava (age 9). She says, "The particular wing shape I've drawn is a heart, and it represents the bond of love Forest & Bird has towards the environment.
Featured
Tuatara by Sena, age 7
Featured
Bird on a tree, by Charlie (age 5)
Featured
This is a mummy morepork and a baby morepork. By Isabelle (age 9).
Featured
Latest posts
Categories
Become a KCC Reporter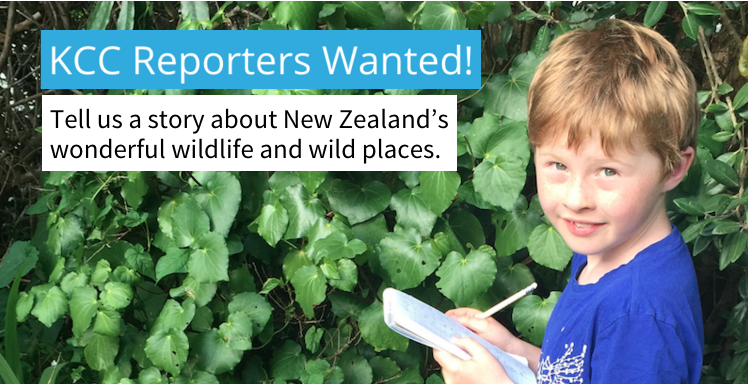 We're looking for talented young writers to become KCC reporters and share their love of nature with kids across New Zealand. Think you have what it takes?
Learn how to submit a story.
Search