"Bird mobiles flying in the air for Xmas" by Sylvie
Featured
Hope (age 9) sent in this beautiful freshwater fish
Featured
Skye (age 9) sent this wonderful picture of a DOC Officer helping out our birds
Featured
Be Plastic Free – Like Me! By Sarah (age 7)
Featured
Save our Oceans by Iroha (age 10)
Featured
Lachie (age 9) really loves the ocean!
Featured
Fergus (6) drew this might rimu, and the life around it
Featured
Kākāriki by Ihnia (age 11)
Featured
Lewis (age 6) from Ashhurst sent in this ātaahua (beautiful) takahe
Featured
Dylan E from Blenheim sent in this landscape. He asks – can you spot the living creatures?
Featured
Latest posts
Categories
Become a KCC Reporter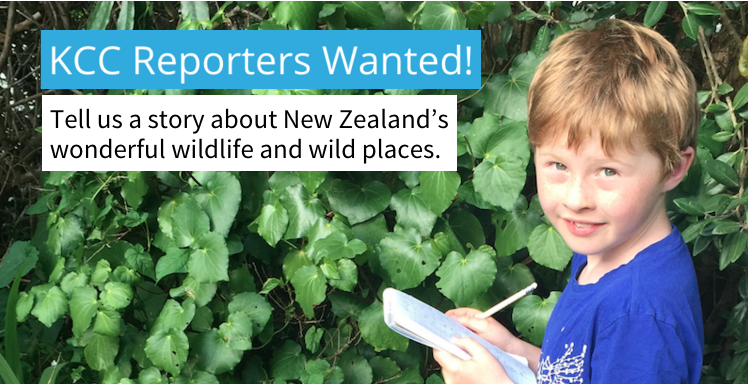 We're looking for talented young writers to become KCC reporters and share their love of nature with kids across New Zealand. Think you have what it takes?
Learn how to submit a story.
Search