Polly Pekapeka (our Manu | Bird of the Year 2021) is looking for adventure, so she's off visiting KCCers around Aotearoa – and beyond. Follow all her adventures out and about in nature HERE.
In September 2022, Polly went to stay with Troy (age 8) in Pahiatua. Here's what they got up to together…
---
You won't believe what we did with Polly Pekapeka, I can't wait to tell you about the adventures we had…

At home, I showed Polly my other bat "Hang", and the two wētā houses by our bamboo – there were beetles, and lots of wētā.
On Saturday, we went for a walk. There was a wetland area which was so boggy. It then went down into the bush, and we climbed up a big muddy, slippery hill. It was tough work, we slipped so many times in the mud, but we made it in the end. We took photos of Polly Pekapeka and me.
I can't to tell you what our next adventure on Sunday was…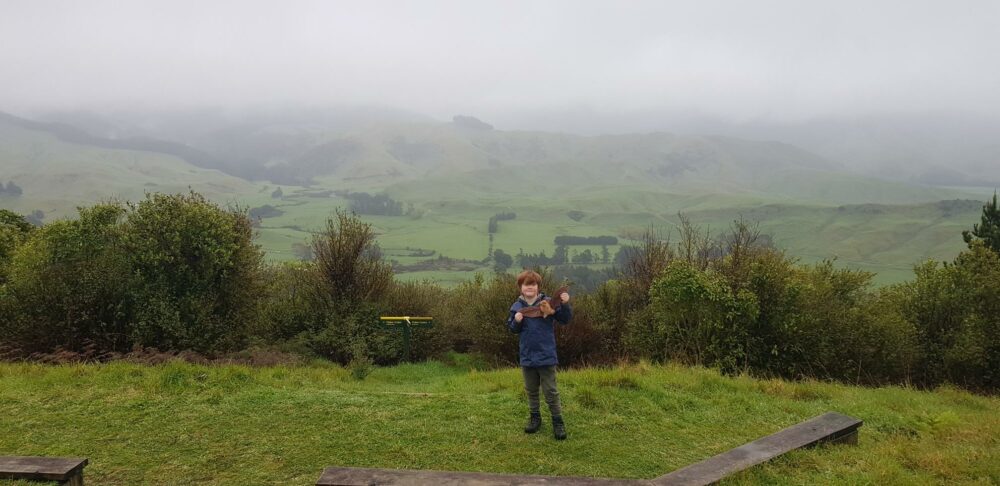 We went to Pūkaha | Mount Bruce! We climbed up the hill, and we saw blue ducks, eels feeding with trout and takahē. We made a flower hanging pot, and we saw kākā at their feeding station and watched a lady set their food up for them. We also watched a rifleman come out of a hole in a tree.
At Pūkaha, there was a lady who had some trays with water bugs. You were allowed to find bugs, scoop them up, and look at them with microscopes.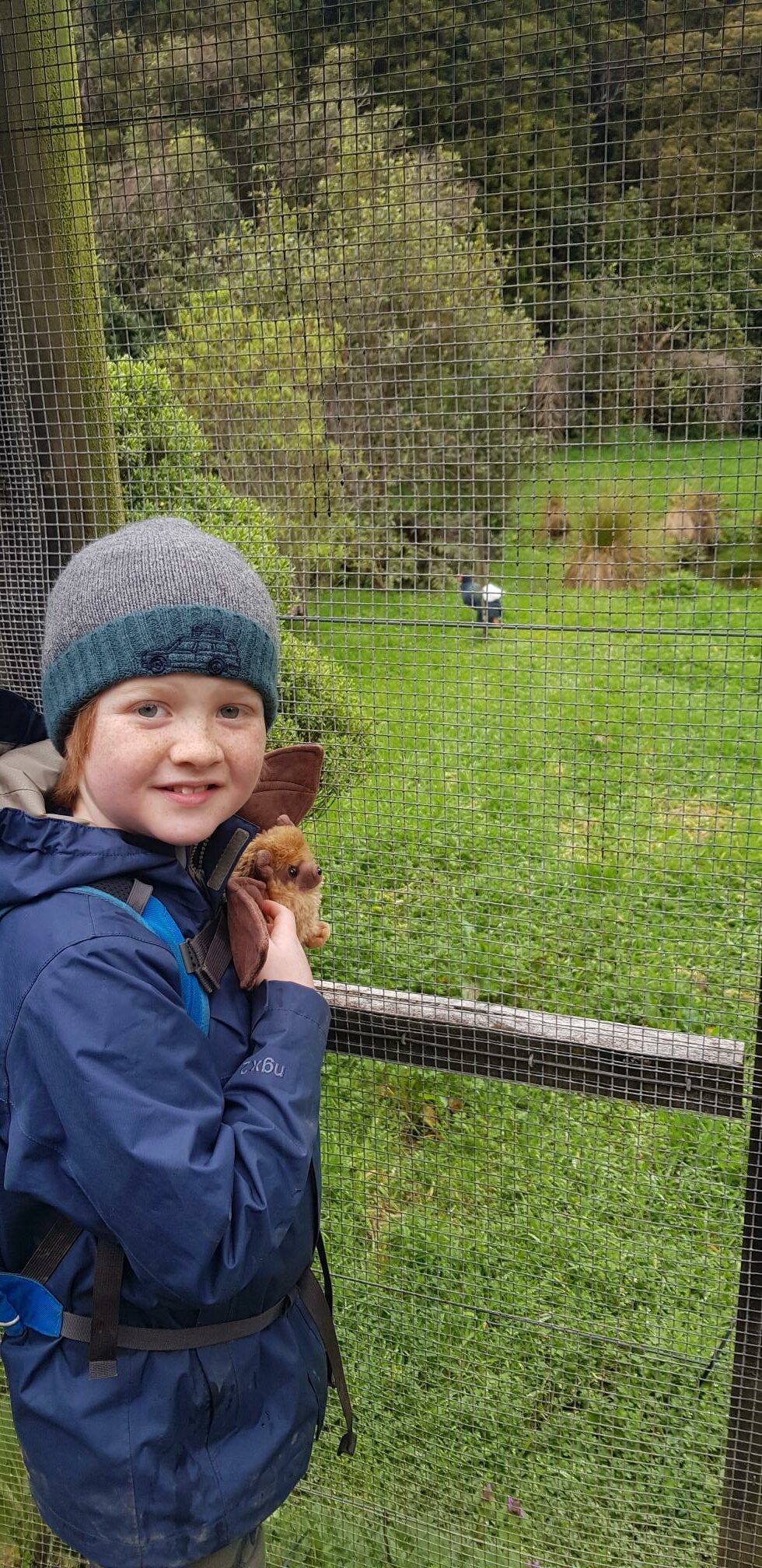 I talked to a man about pest traps. The pest trap that I wanted to know about was a big wire cage. To trigger the cage, an animal would have to step on a platform at the back that would push down and close the cage, and then the conservationist would shoot that animal or let it go if it was a "goodie".
I hope you like my story, and thanks for sending Polly Pekapeka to me.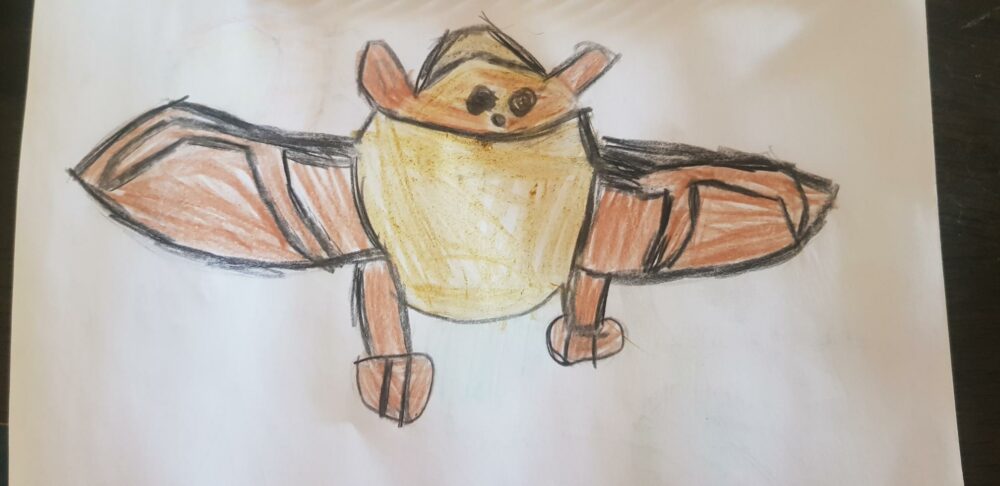 ---
What a fantastic adventure Troy!