Polly Pekapeka (our Manu | Bird of the Year 2021) is looking for adventure, so she's off visiting KCCers around Aotearoa – and beyond. Follow all her adventures out and about in nature HERE.
In September/October 2022, Polly went to stay with Theo (age 8) in Wellington. Here's what they got up to together…
---
Last week Polly Pekapeka came to visit, and I was really excited!
When Mama and I went to the Wellington Botanic Gardens to catch up with my fairy-godmother, Rosemarie, Polly Pekapeka came too. I think her favourite place was maybe the Begonia House – it was like a warm tropical forest, there were lots of areas to roost on and play in. The photo was taken by one of the duck ponds under a tree full of cherry blossoms.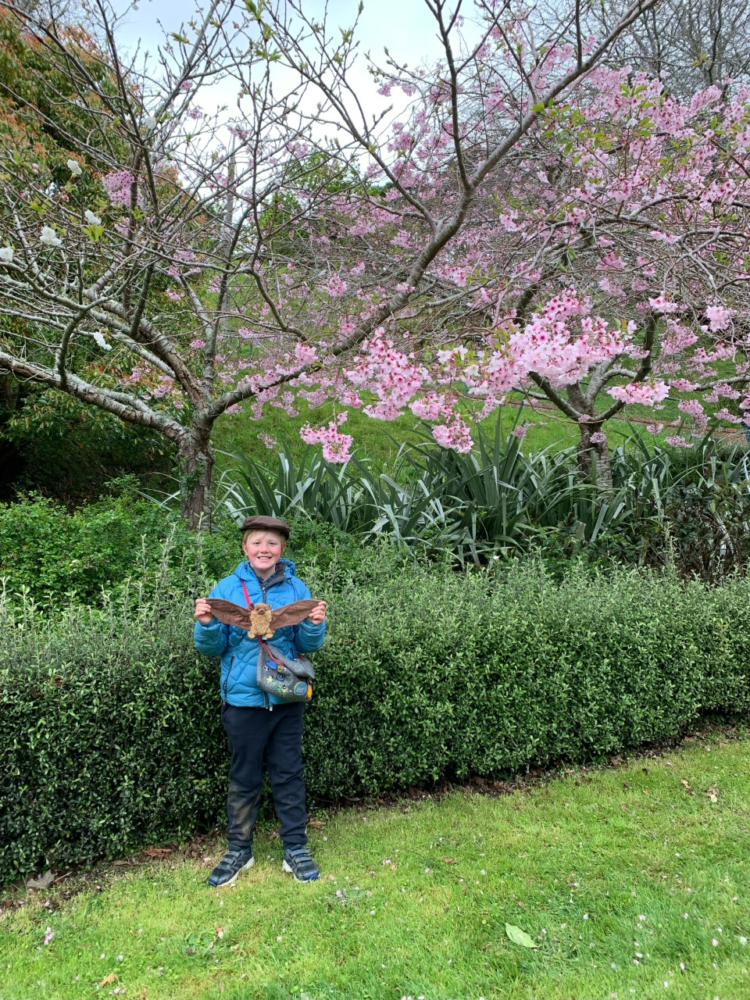 The second photo is from when Mummy took me and Polly Pekapeka to Battle Hill in Pāuatahanui. We played so many fun games there with my friends, and went on the huge rope swing. We fed the eels and saw ducks with baby ducklings. For lunch we roasted sausages and marshmallows over a campfire.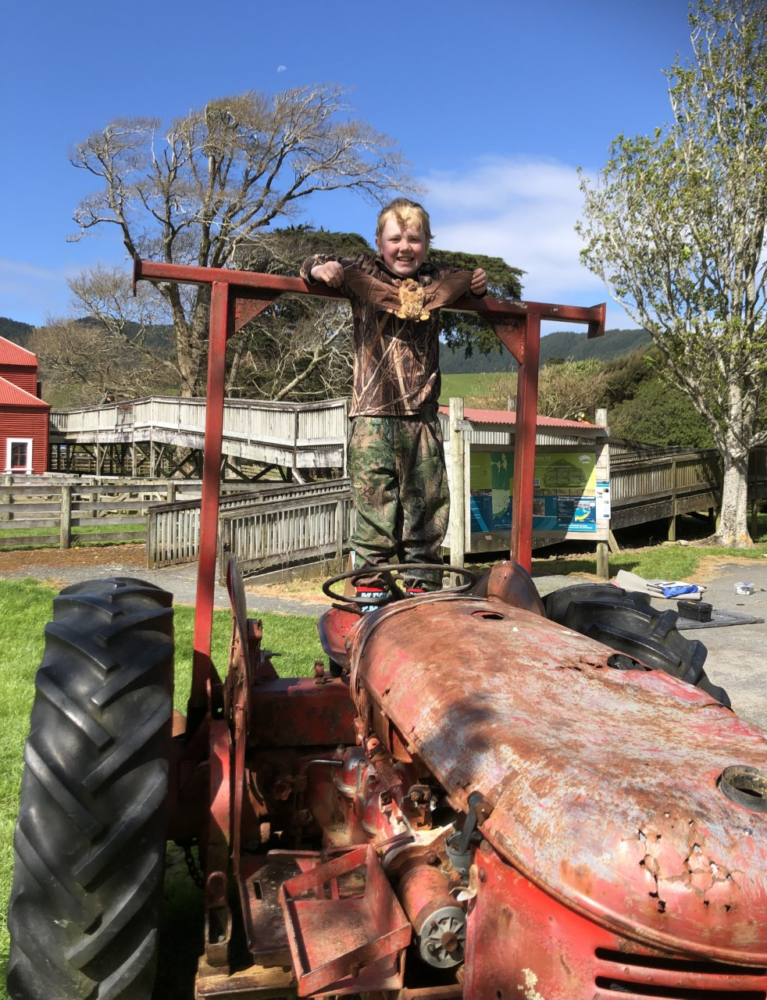 I really enjoyed playing with Polly Pekapeka!
---
What a great adventure – thanks Theo!