Polly Pekapeka (our Manu | Bird of the Year 2021) is looking for adventure, so she's off visiting KCCers around Aotearoa – and beyond. Follow all her adventures out and about in nature HERE.
In May 2022, Polly went to stay with Paige (age 6) and Emily (age 8) from Wellington. Here's what they got up to together…
Paige took Polly to Zealandia (the wildlife sanctuary in Wellington) to see all the birds and some of her friends. They had a long walk around the trees.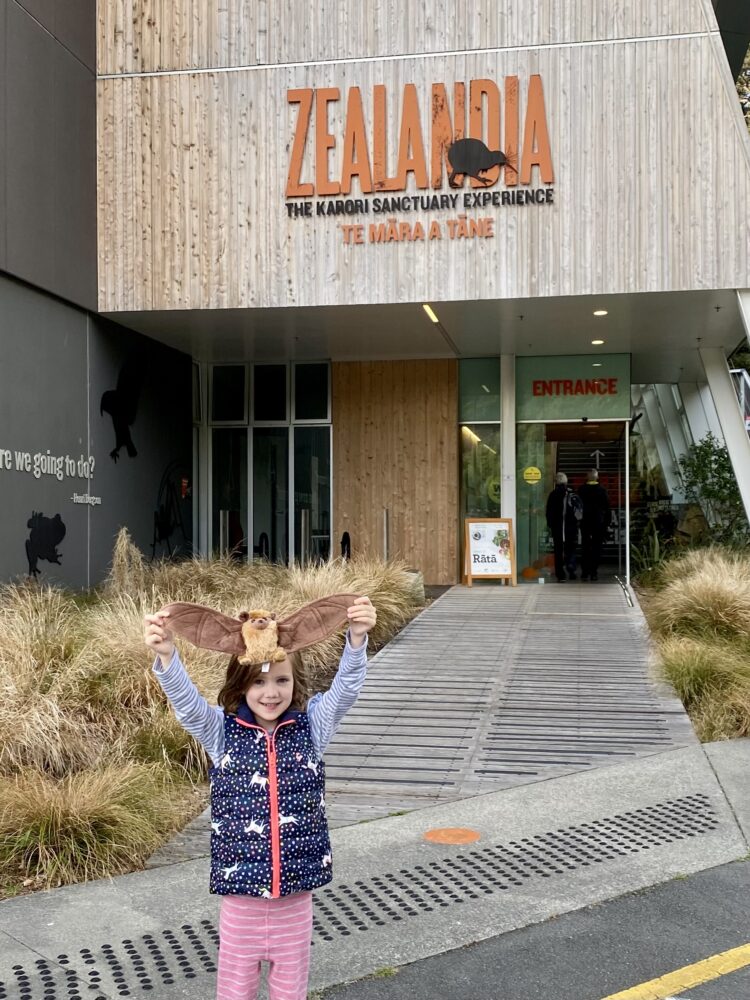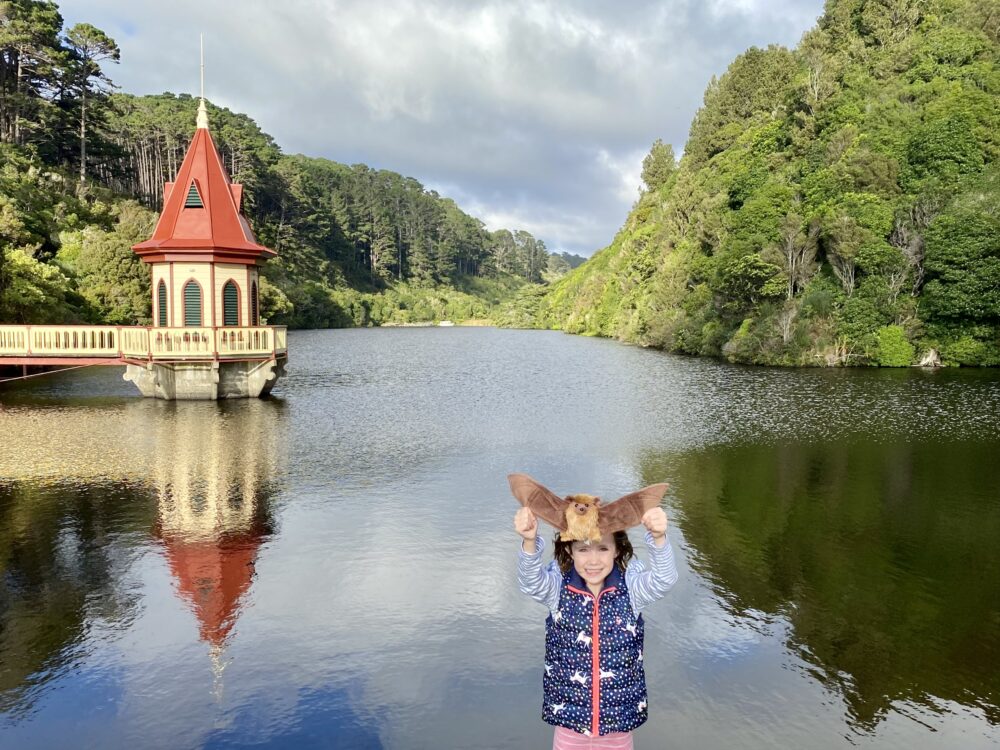 Polly was great at home (she loved cuddles) but a bit naughty when we went to Zealandia – she flew off into the trees!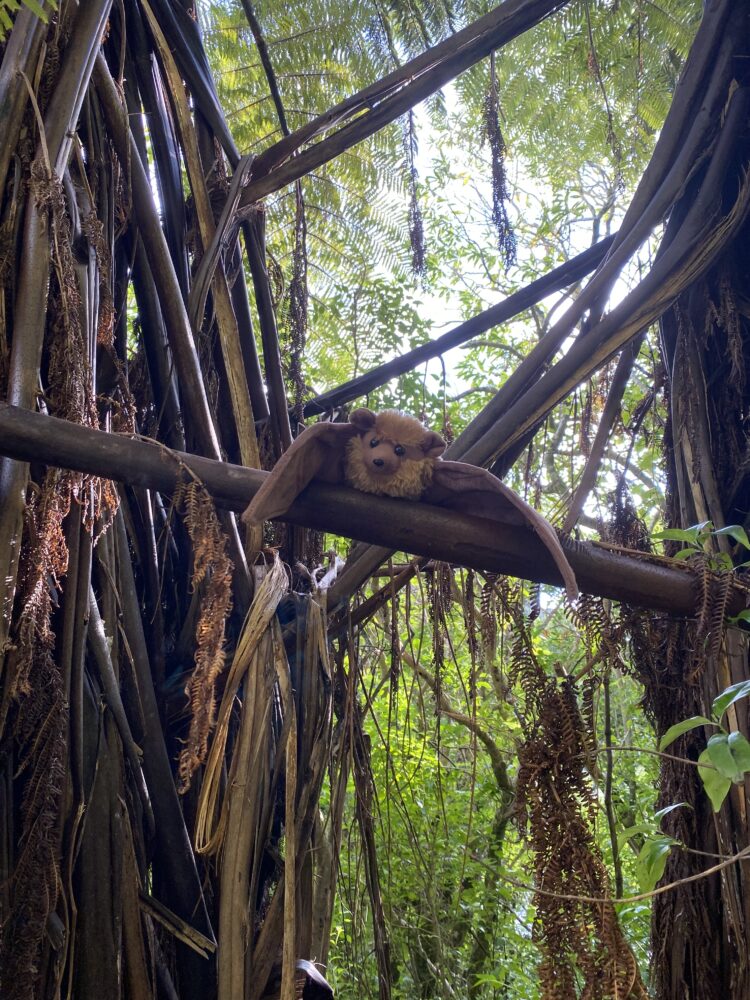 Paige and her sister Emily took Polly to a Hurricanes rugby game. The Hurricanes played Fijian Drua and won 67-5!
We hope to see you again soon Polly.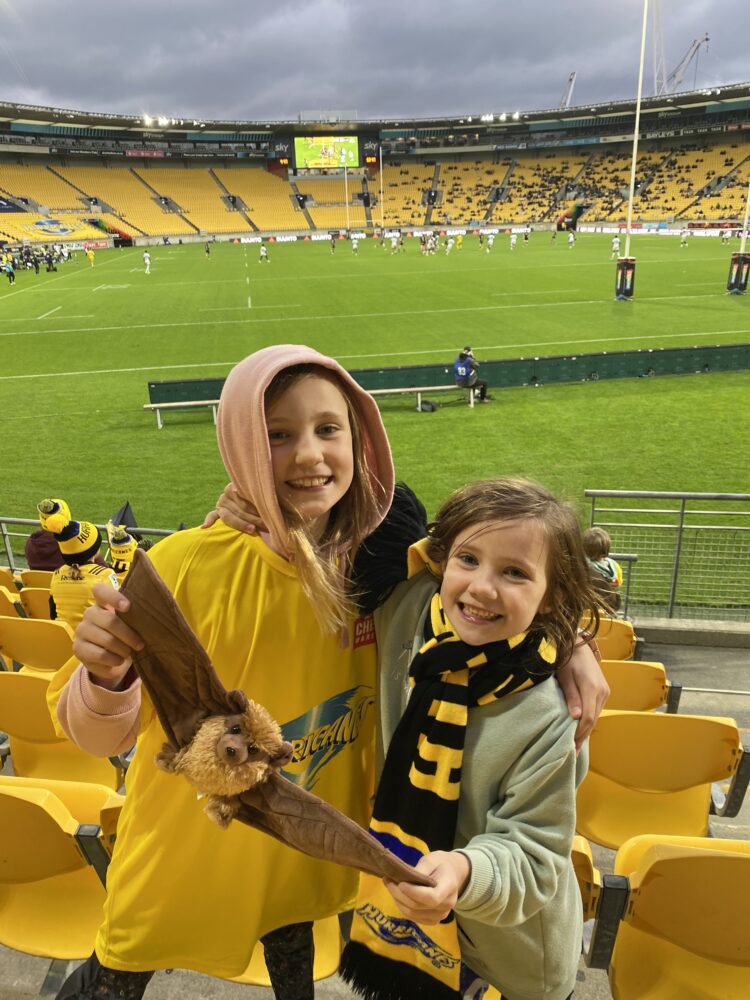 Ka mau te wehi | How fantastic! Great hosting Paige and Emily.