Polly Pekapeka (our Manu | Bird of the Year 2021) is looking for adventure, so she's off visiting KCCers around Aotearoa – and beyond. Follow all her adventures out and about in nature HERE.
In April 2022, Polly went to stay with Jessica (age 11) in Lower Hutt. Here's what they got up to together…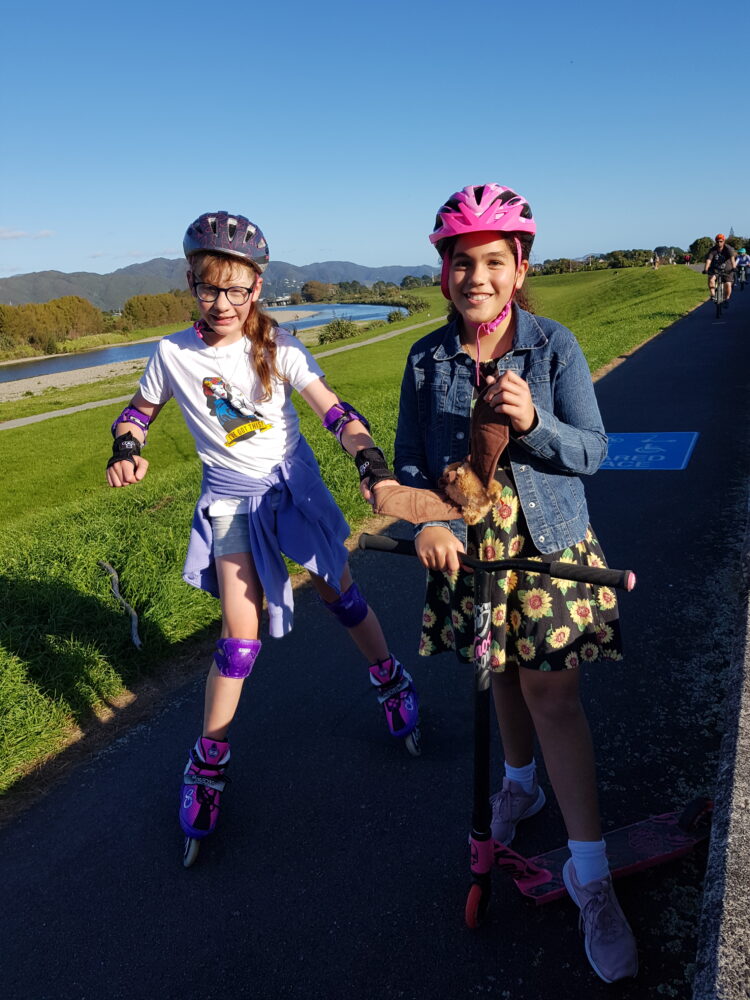 We know pekapeka like fruit, so Jessica and a friend (Londyn) took Polly looking for blackberries.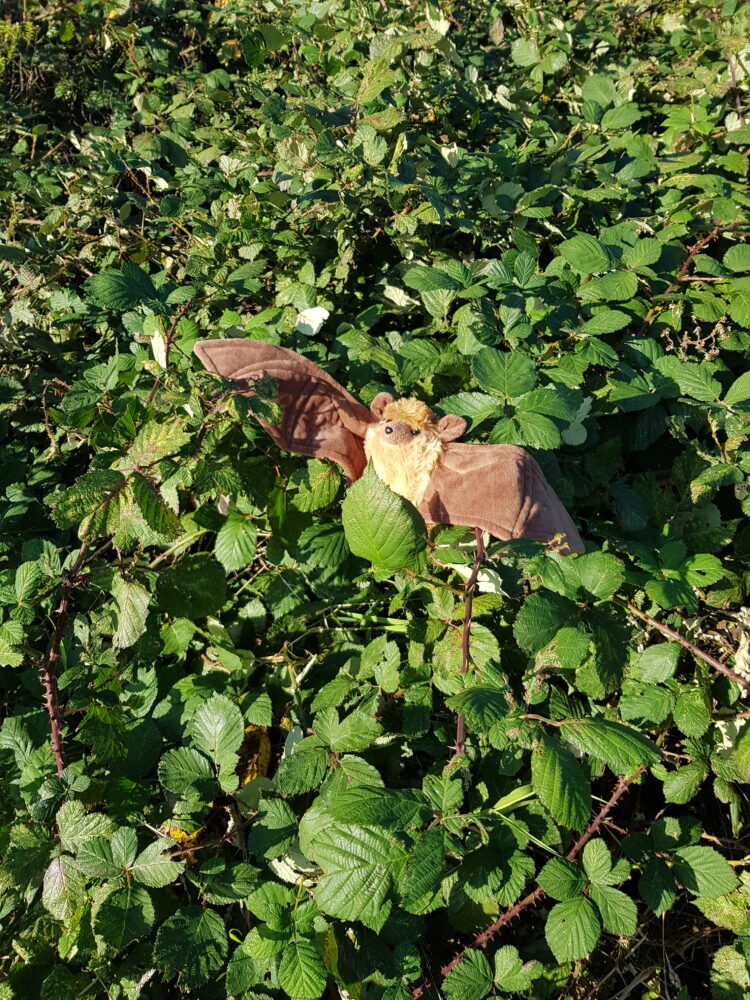 The ones we found were past there best, but we had some in the freezer from a previous foraging trip. So, here's Polly looking for blackberries and with a homegrown apple and foraged blackberry crumble that Jessica made.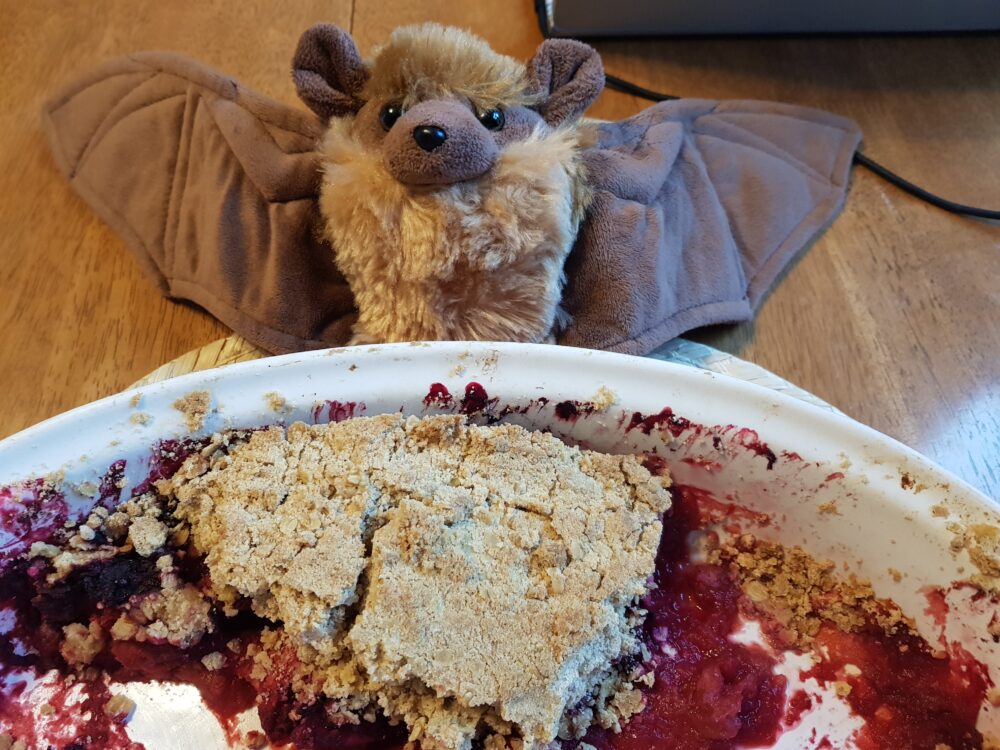 What a tasty adventure! Thanks for having Polly, Jessica!