Polly Pekapeka (our Manu | Bird of the Year 2021) is looking for adventure, so she's off visiting KCCers around Aotearoa – and beyond. Follow all her adventures out and about in nature HERE.
In July 2022, Polly went to stay with Jackson (age 5) in Rotorua. Here's what they got up to together…
---
My name is Jackson and I live in Rotorua and I'm five years old. When Polly Pekapeka came to stay with us, we went to Whakarewarewa Forest and showed Polly Pekapeka the carvings.
We went into the forest, and we took a picture of me and Polly in front of a Californian Redwood tree and some native ferns. Polly Pekapeka was snuggled in my jersey to keep her dry.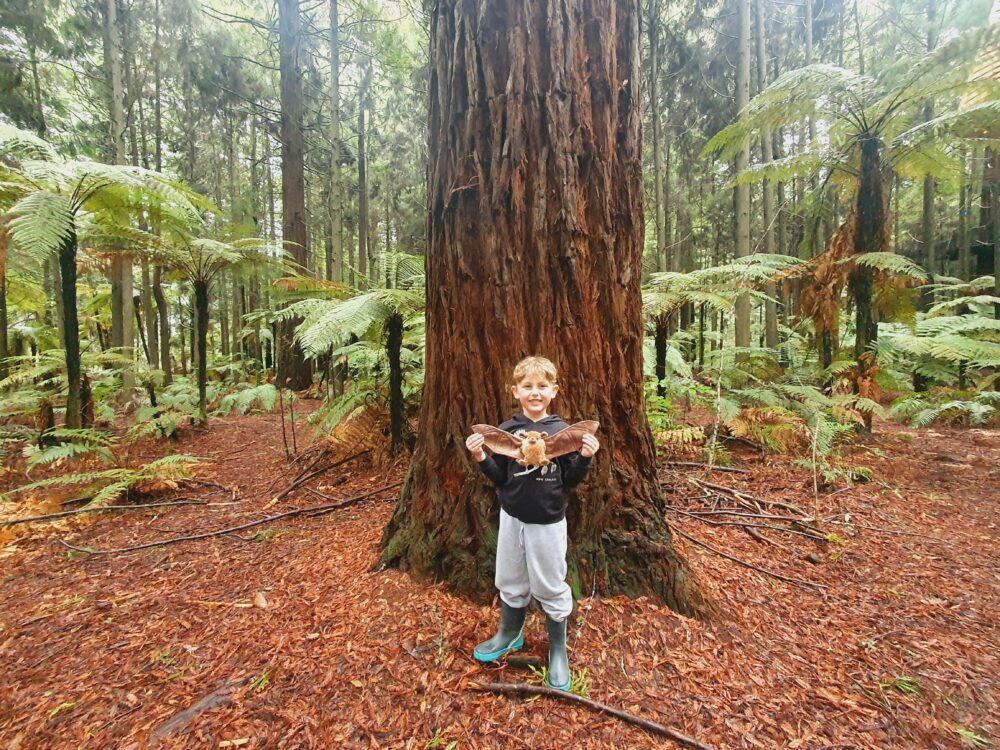 We wandered through the forest and found a silver fern, a really cool moth and a Rotorock!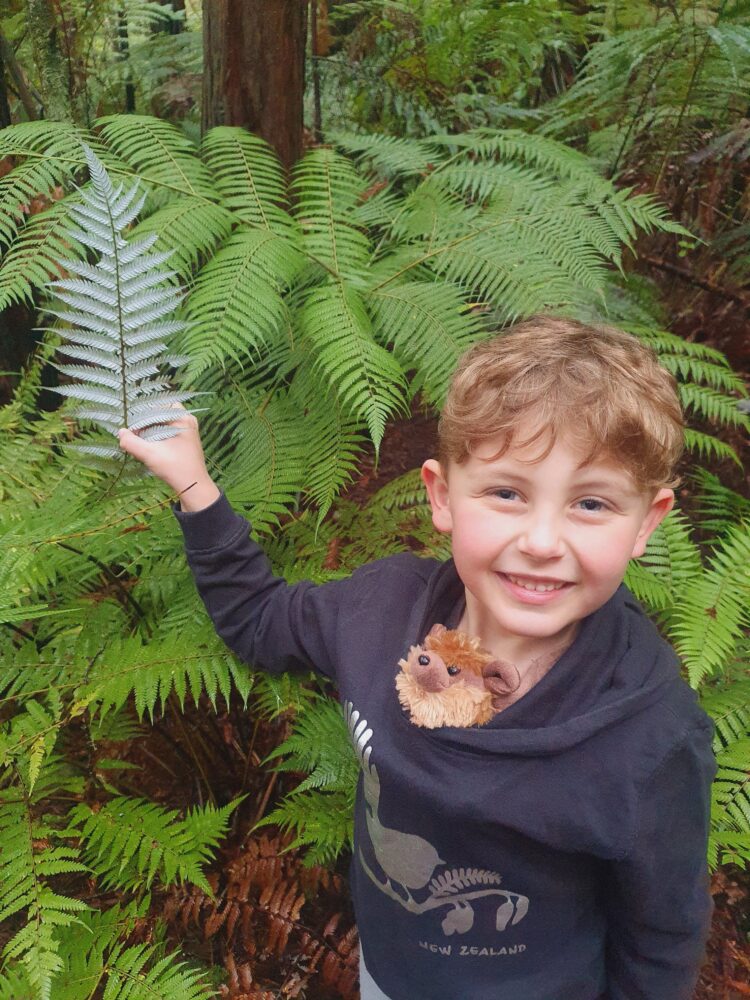 Finally, we took a picture of me and Polly Pekapeka in front of one of the giant redwood trees.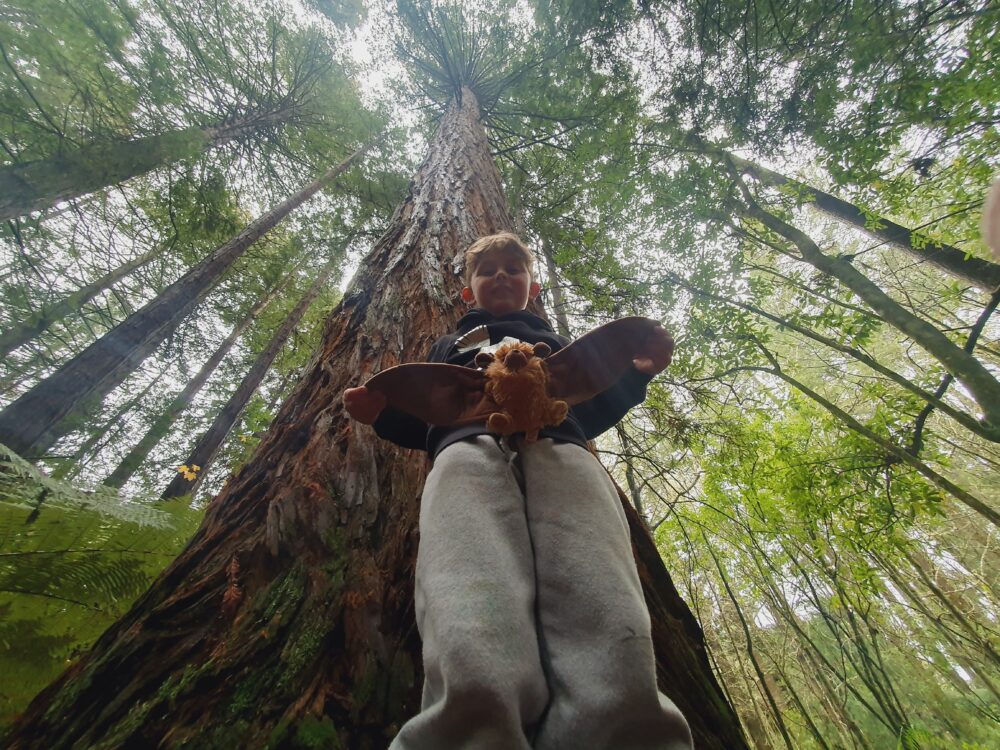 The next day we took Polly to Lake Tikitapu | Blue Lake and Lake Rotorua.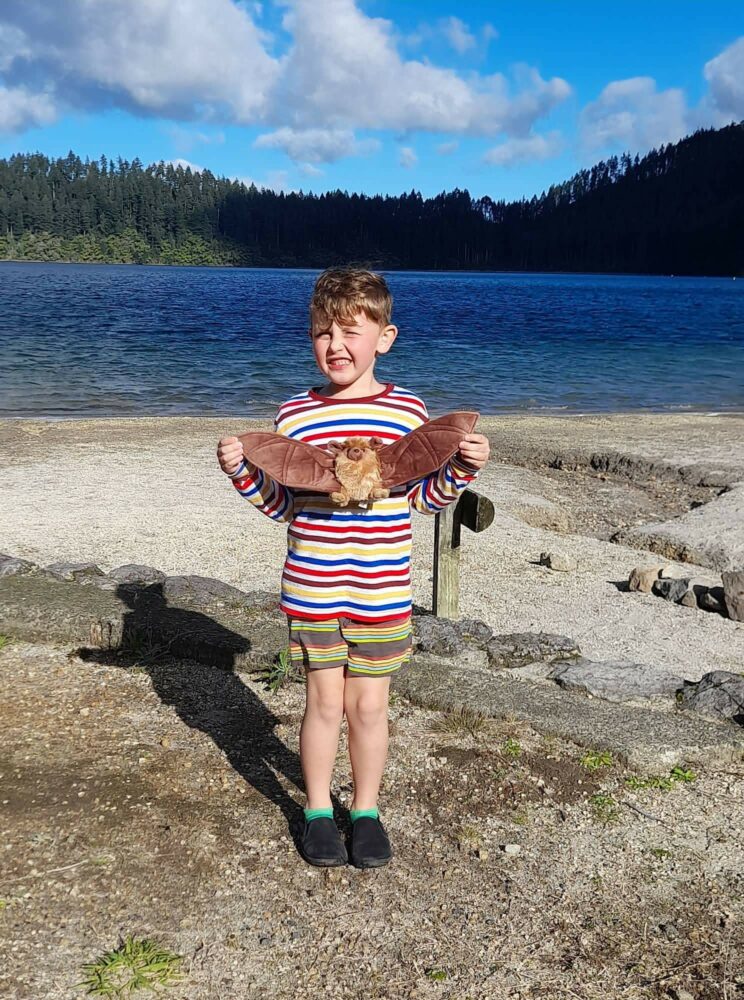 I loved having Polly Pekapeka here and I'm looking forward to seeing her adventures on her website. 
---
 Awesome adventures Jackson! The photo of you and Polly with the giant redwood is magnificent! 🦇