Polly Pekapeka (our Manu | Bird of the Year 2021) is looking for adventure, so she's off visiting KCCers around Aotearoa – and beyond. Follow all her adventures out and about in nature HERE.
In July 2022, Polly went to stay with Isla (age 7) and Lottie in Timaru. Here's what they got up to together…
---
We had a great time with Polly. First, she went rock climbing with my dad.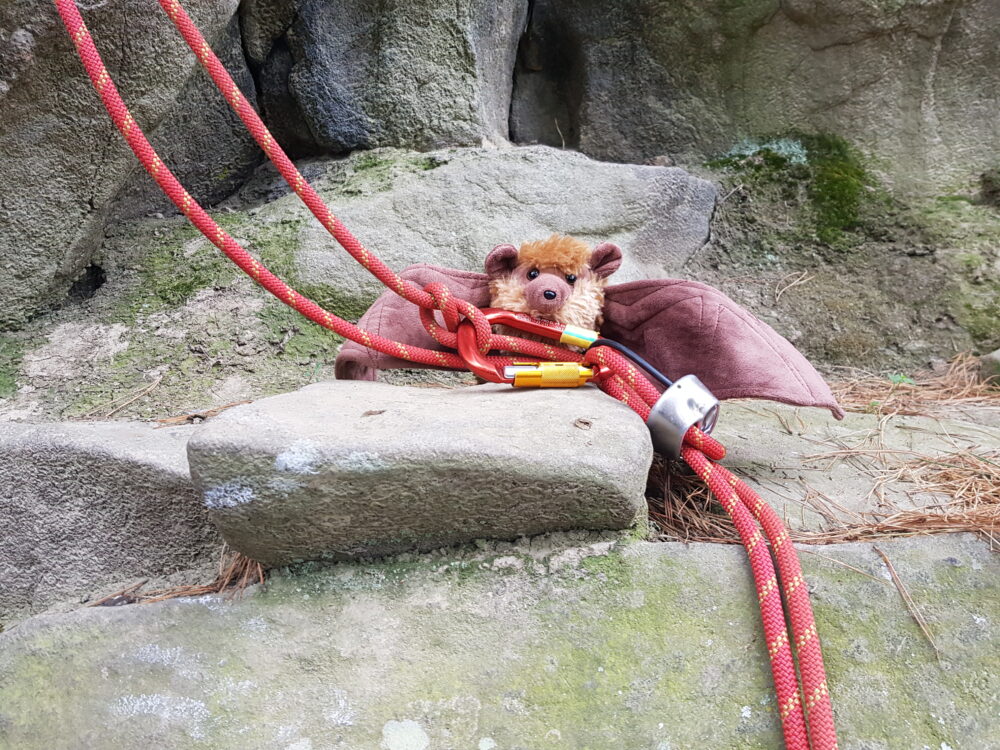 Then, in the weekend, Dad and I took her to Talbot Forest in Geraldine. This is where some of her long-tailed bat buddies live in the roost trees.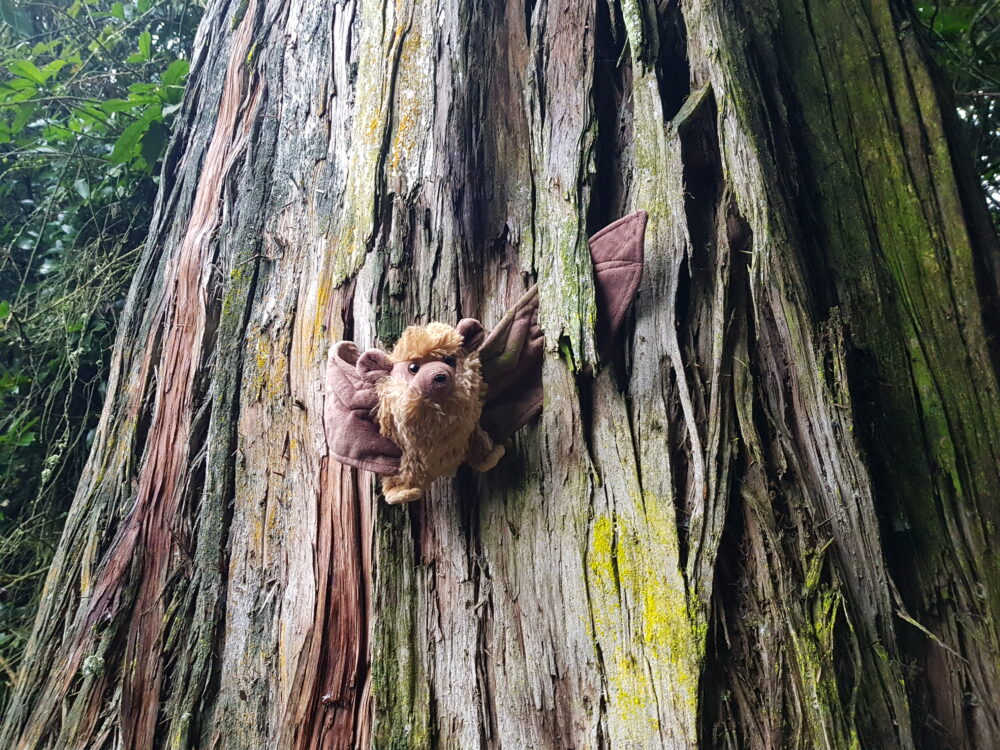 We also took her to Caroline Bay to see the lighthouse and ocean. Even though the weather was gloomy we had a great time.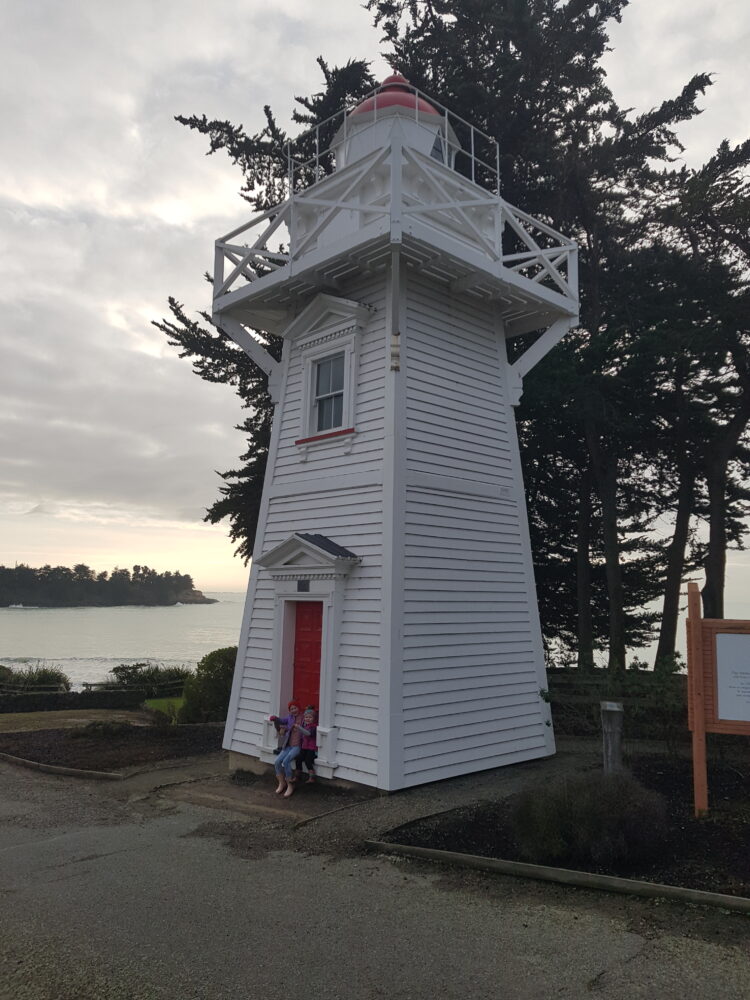 ---
Amazing adventure! Thanks heaps Isla and Lottie 🦇