Polly Pekapeka (our Manu | Bird of the Year 2021) is looking for adventure, so she's off visiting KCCers around Aotearoa – and beyond. Follow all her adventures out and about in nature HERE.
In October 2022, Polly went to stay with Humphry (age 7) and Herbie (age 4) in Christchurch. Here's what they got up to together…
We had a great time with Polly Pekapeka and took her on a couple of adventures with us.
Our first outing with Polly Pekapeka was to one of our favourite places where we can walk or bike the Groynes. There are lots of tracks for walking and biking through, and a giant swing bridge that's fun to walk over. Another cool thing about the Groynes is it has 4 lakes. The day we went together was an extra special one as it was Take a Kid Fishing Day which happens once a year. Polly Pekapeka sat beside Herbie and I as we had our first go at fishing. We didn't catch anything but we had a good time sitting beside the lake and watching everyone enjoy being at the lake. The Ōtukaikino River runs through the Groynes so we thought we would follow and take Polly Pekapeka to another special place – Ōtukaikino Reserve.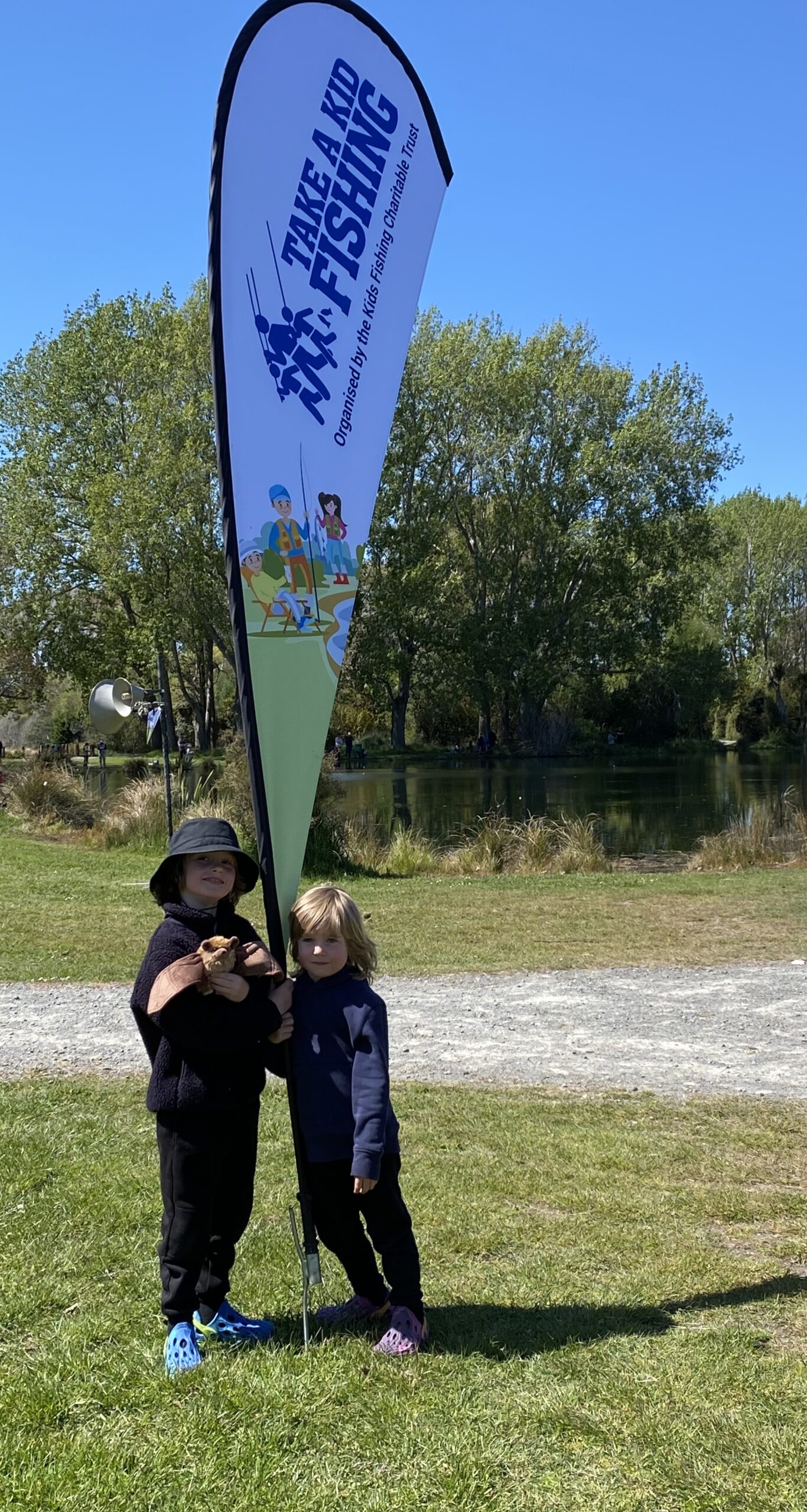 Ōtukaikino Reserve is a 13ha Wetland reserve filled with cool walkways like boardwalks, stony paths and wooden bridges to stop on to look for fish. You get to see raupo (tall reeds) and harakeke (flaxes) growing, pukekos, dragon flies, and pīwakawaka flying around and ducks swimming in the lake. 
We liked how the walk was like a loop and we got a surprise when we ended up back at our car!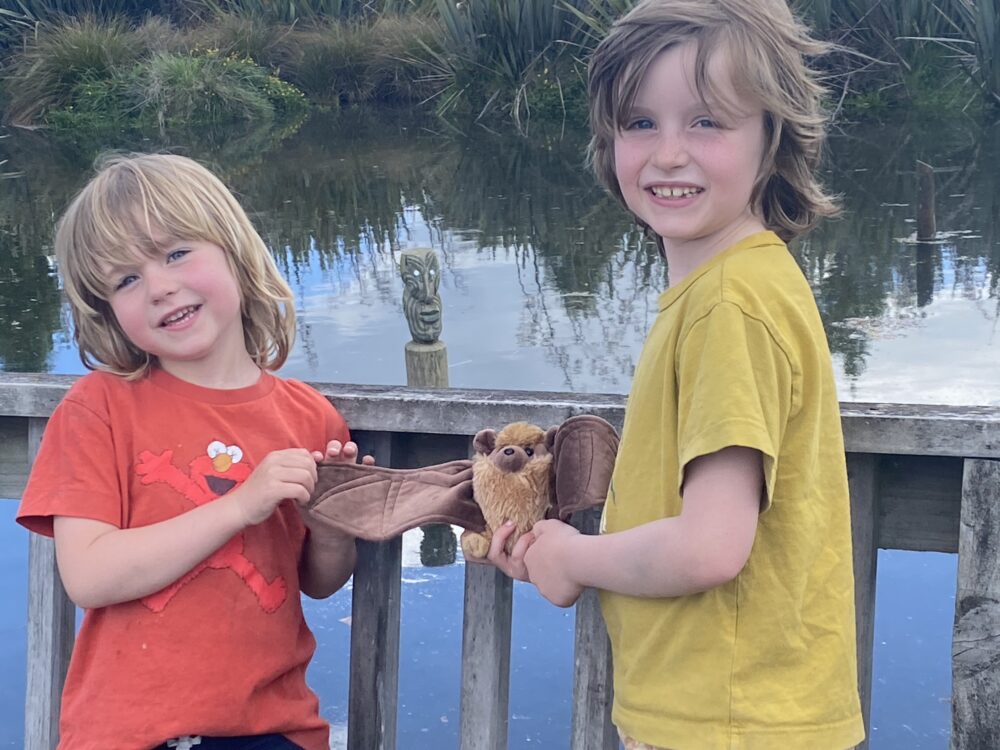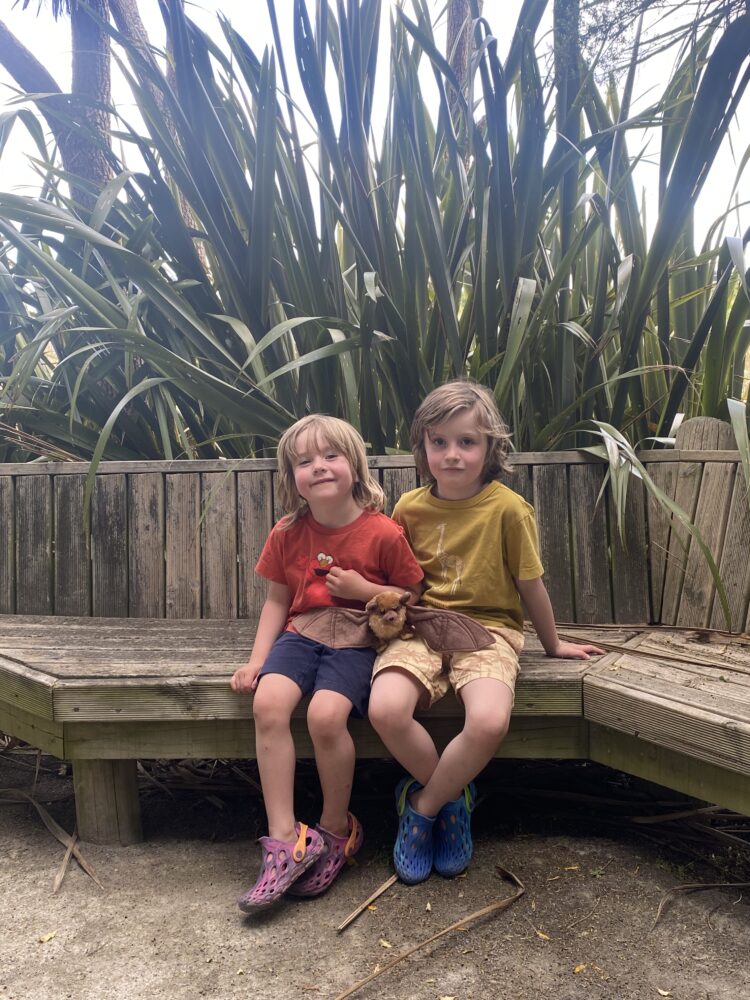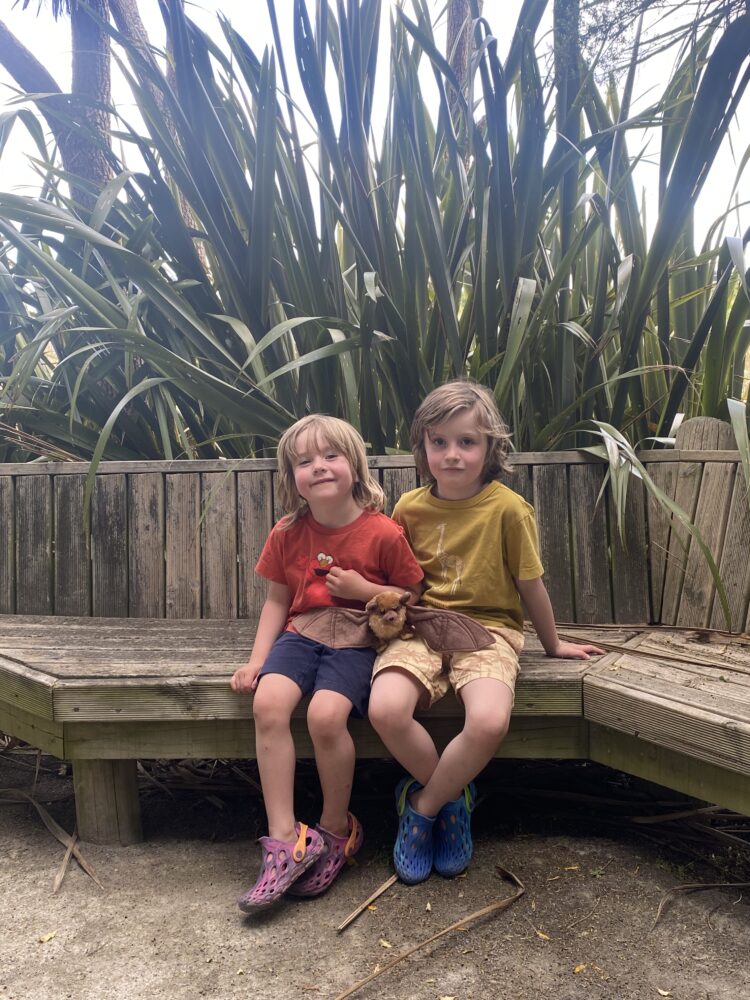 Lots of work has been done to restore the wetlands to how they looked years ago and we read about this as we walked around. The restoration has been partly done to create a Living Memorial.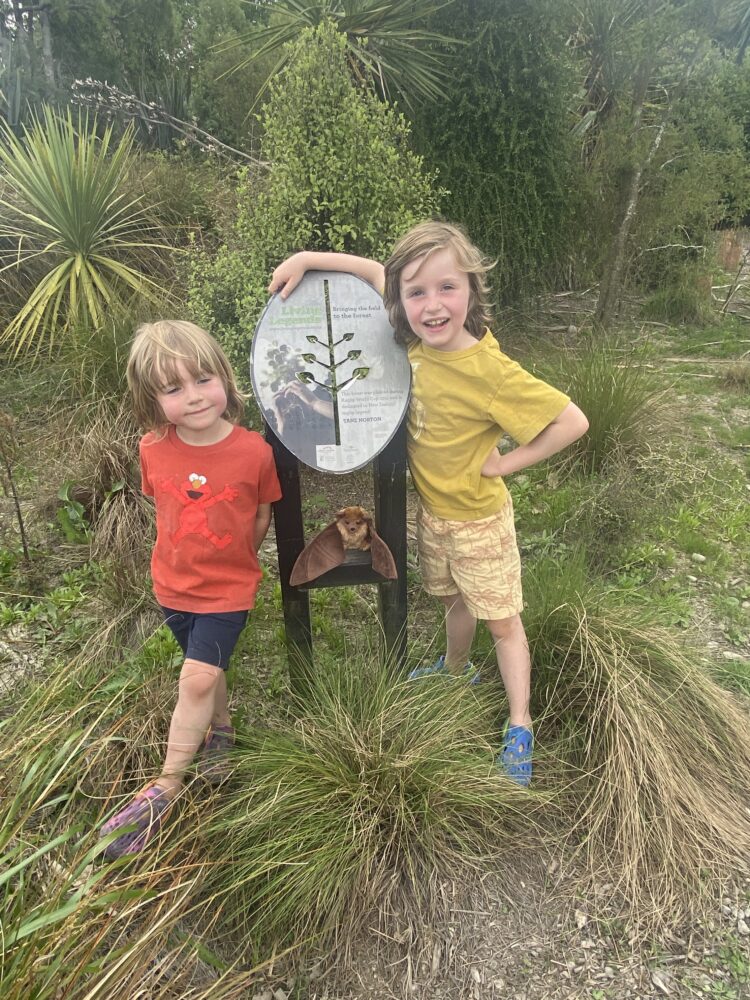 We liked learning new things about this place while we were there and could see all the new planting that had been done by volunteers. 
We loved our time walking and exploring with Polly Pekapeka.
---
Awesome adventure!