Polly Pekapeka (our Manu | Bird of the Year 2021) is looking for adventure, so she's off visiting KCCers around Aotearoa – and beyond. Follow all her adventures out and about in nature HERE.
In June 2022, Polly went to stay with Archie (age 6) and Ruby (age 9) in the Waikakaho Valley in Marlborough. Here's what they got up to together…
"Hi, my name is Archie. Polly and I went on some adventures around our property. She really enjoyed feeding the eels in our river."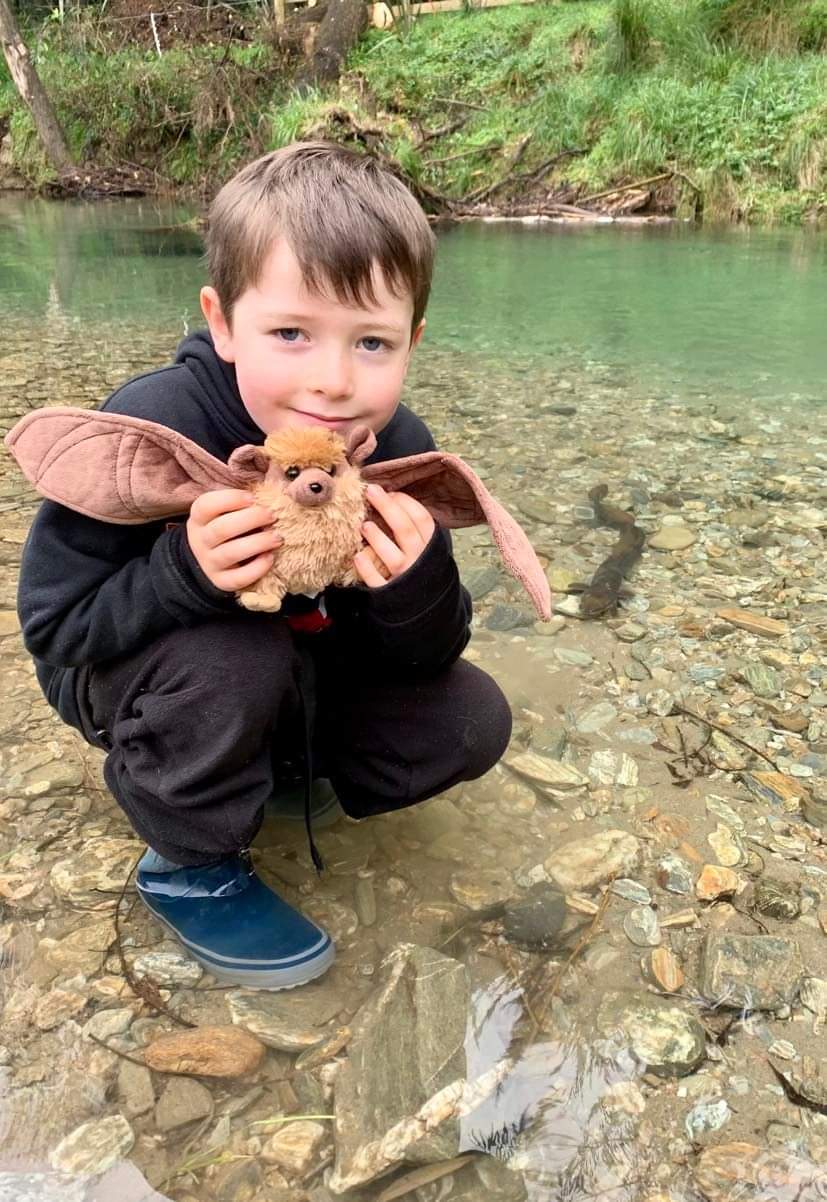 "We also went to look at our sheep. They're Wiltshire's, so they look funny as they shed their wool rather than being shorn."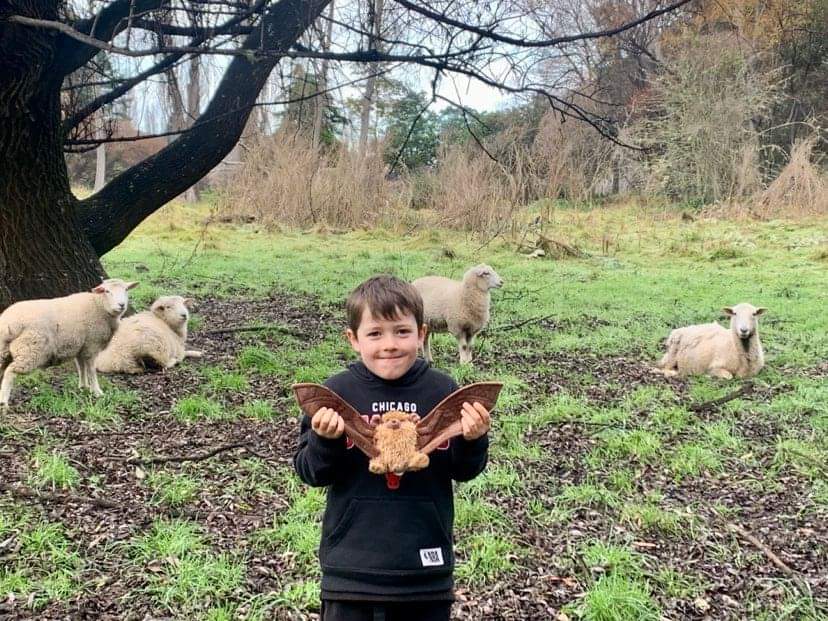 "We then went on a special adventure at Te Hoiere, Pelorus, to go find some of Polly's friends. It's one of the last places bats are found in Marlborough.  Unfortunately, they didn't come out, but we did get to see some amazing waterfalls and trees in the forest. Polly even checked out a couple of trees to roost in."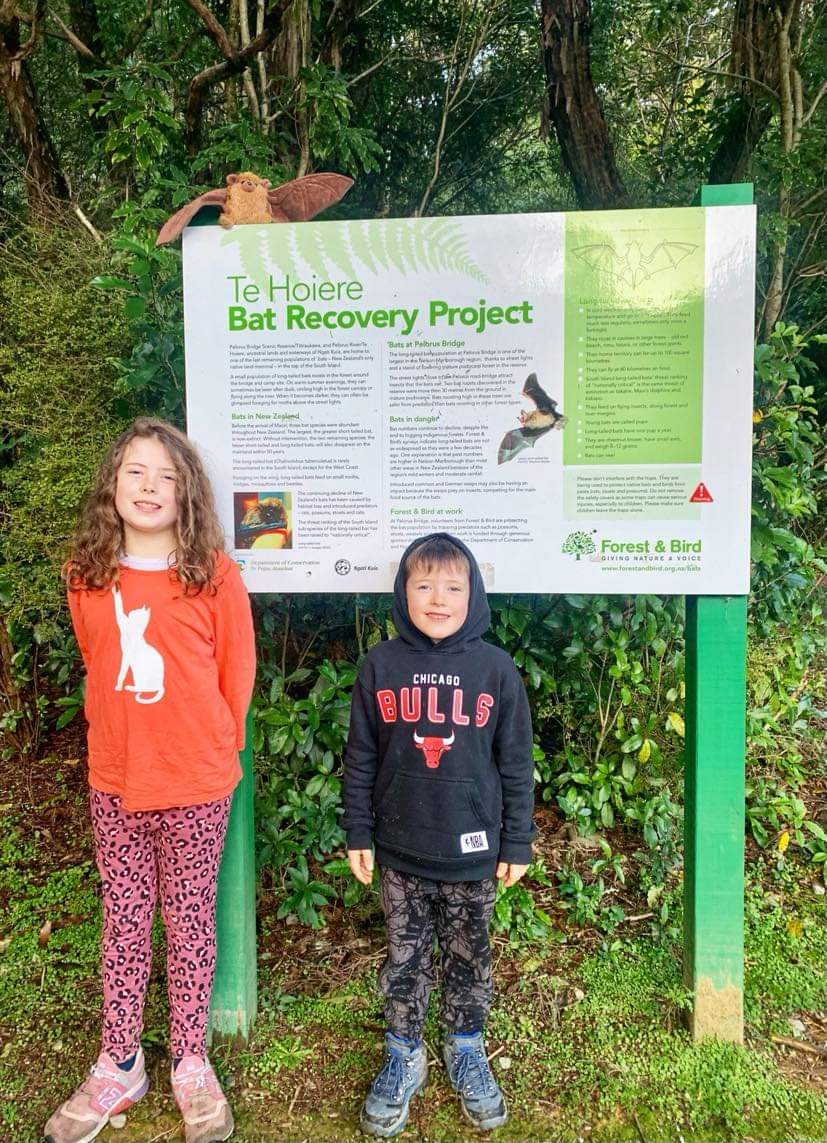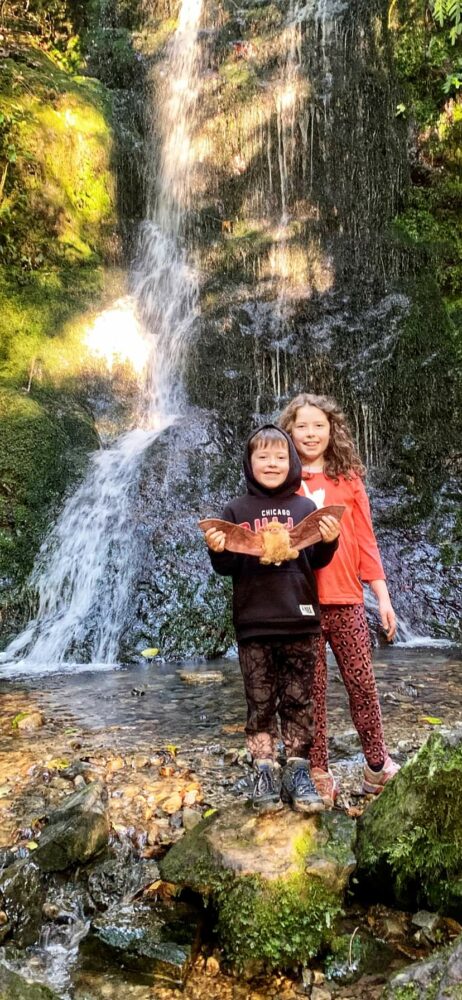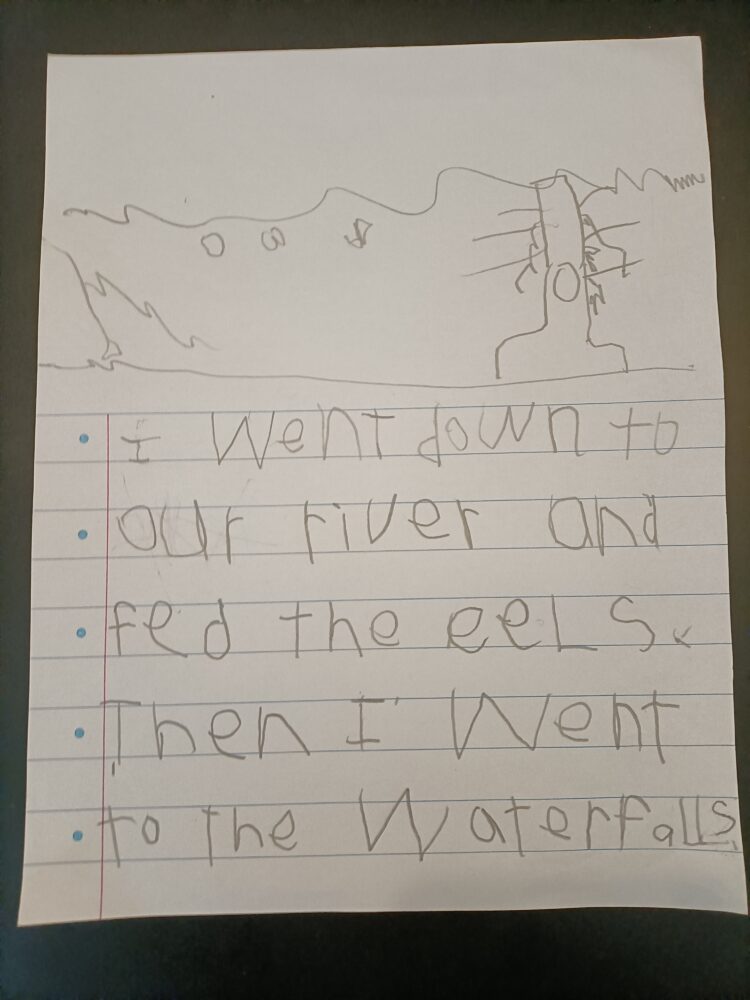 ---
Wow – Cool adventure Archie and Ruby!