Polly Pekapeka (our Manu | Bird of the Year 2021) is looking for adventure, so she's off visiting KCCers around Aotearoa – and beyond. Follow all her adventures out and about in nature HERE.
In June 2022, Polly went to stay with Anthony (age 7) in Christchurch. Here's what they got up to together…
---
"This is me and Polly at Rawhiti Nature Playground in Christchurch. Polly liked going on the tree swing and on the slide. At the nature playground, it is all made from mud and wood. This is better for the environment than a plastic playground, but still lots of fun. Thanks for staying with us Polly."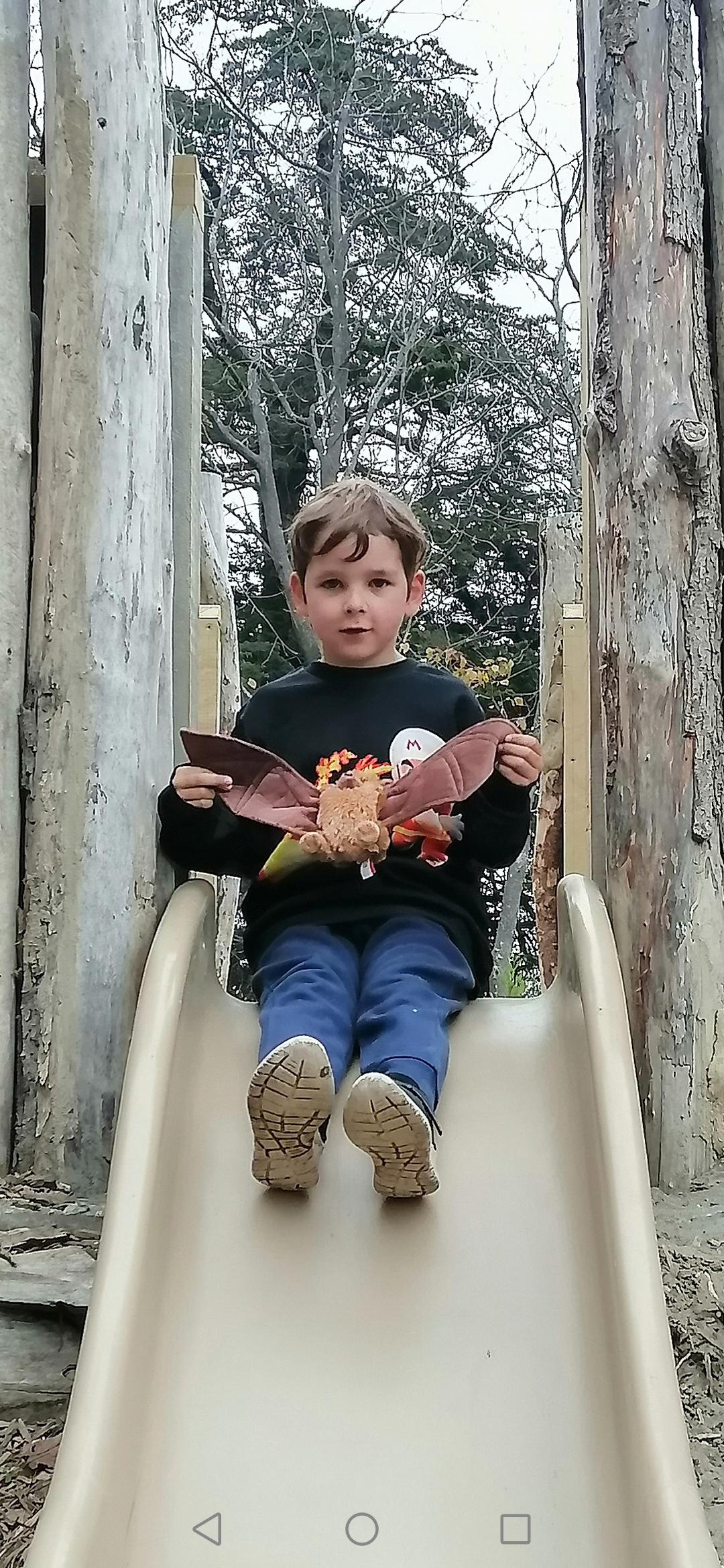 ---
Woohooooooo! How fun does that look!