Penguin Discovery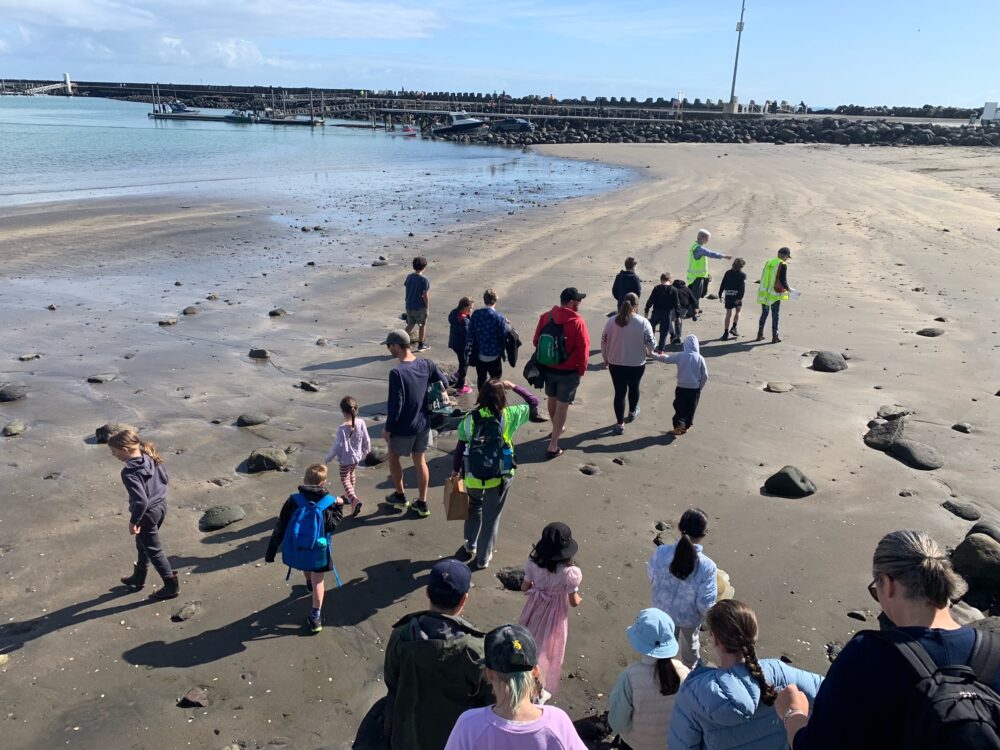 On Saturday 17 September 2022, 17 children and parents/caregivers were treated to an awesome morning of penguin discovery led by three ladies of the Ngā Motu Marine Society.  Anne, Barbara & Elise explained about tagging the penguin and tracking.  We watched videos taken at night when the adults returned to the nest to feed their chicks.  We saw on screen data collected from the tracking devices which showed how far the penguins had swum to get food, how deep they dived and for how long they dived.  It was pretty far, with one little penguin travelling up to Waikawau, roughly 200kms.  The ladies showed us the wand which is used to check the data on the microchip and showed us some "Taranaki ingenuity" by which they had created a wand to bend around corners to check into crevices in the rocks to check on penguin families.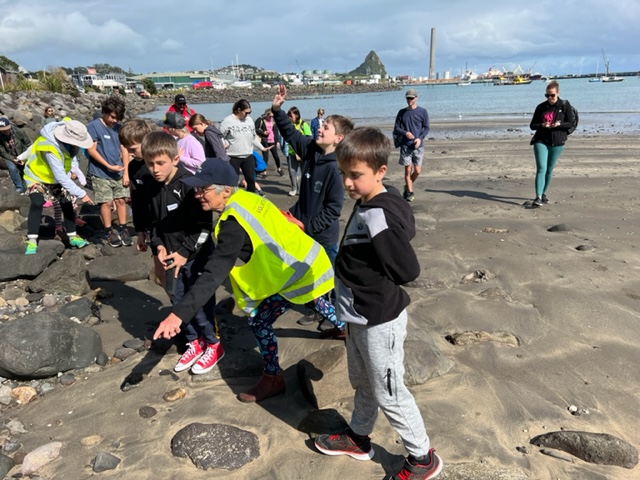 We looked at plaster casts of penguin feet and pictures of their tracks in the sand and then it was our turn to head outside and search for tracks. We were very lucky to see some and in one patch of sand it looked like a "penguin party" had been taking place, there were so many tracks all intermingled. I imagined they were discussing the "best fishing spots" with each other.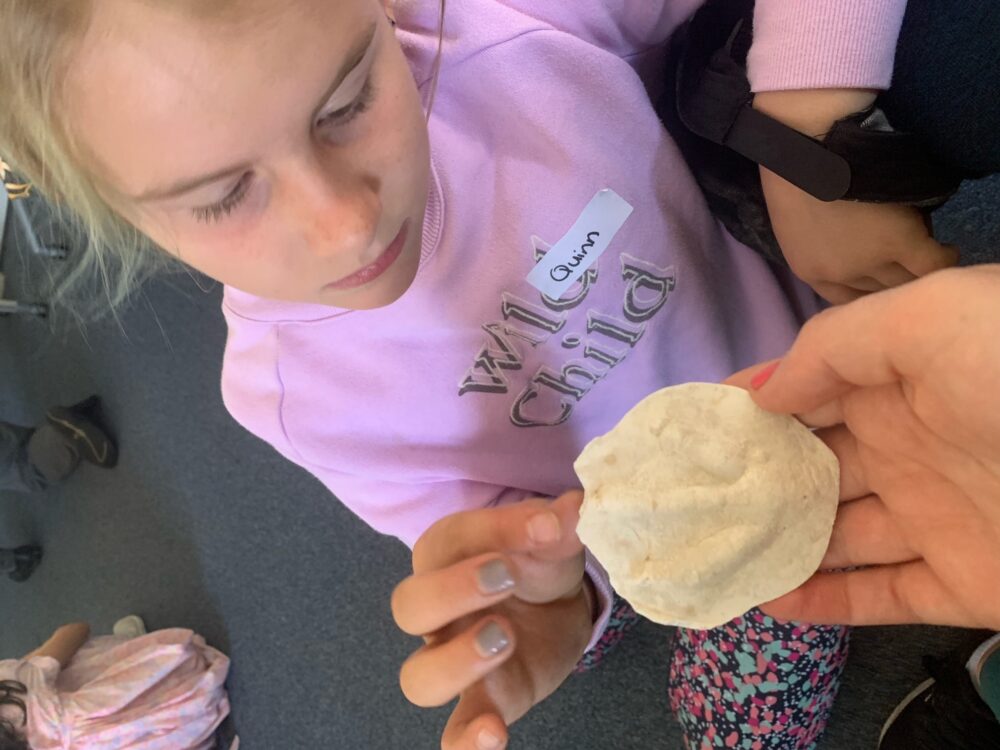 We picked up a big bag full of rubbish just off the very small beach in front of the café at Breakwater Bay and then finished off our session with a look in the Marine Info Centre. A lot of us are keen to go back in the evening and listen to the penguins under the rocks. We were surprised to hear just how many were there.