By Odin (age 7)
I love nature. My favourite thing to do investigate the bush and streams near my house, especially the eels!
While I was investigating behind my house, I saw a small skink. Unfortunately most of the skinks around my house are plague (rainbow) skinks  (Lampropholis delicata), which are an invasive species. 

As soon as I saw it, I stood still and watched it carefully. I did a quick jump and gently trapped the skink under my hand. When I took a closer look, I was surprised to see that instead of regrowing one tail, this skink regrew TWO tails! I remember from one other KCC magazines, a tuatara with two growing tails. This was a mini version!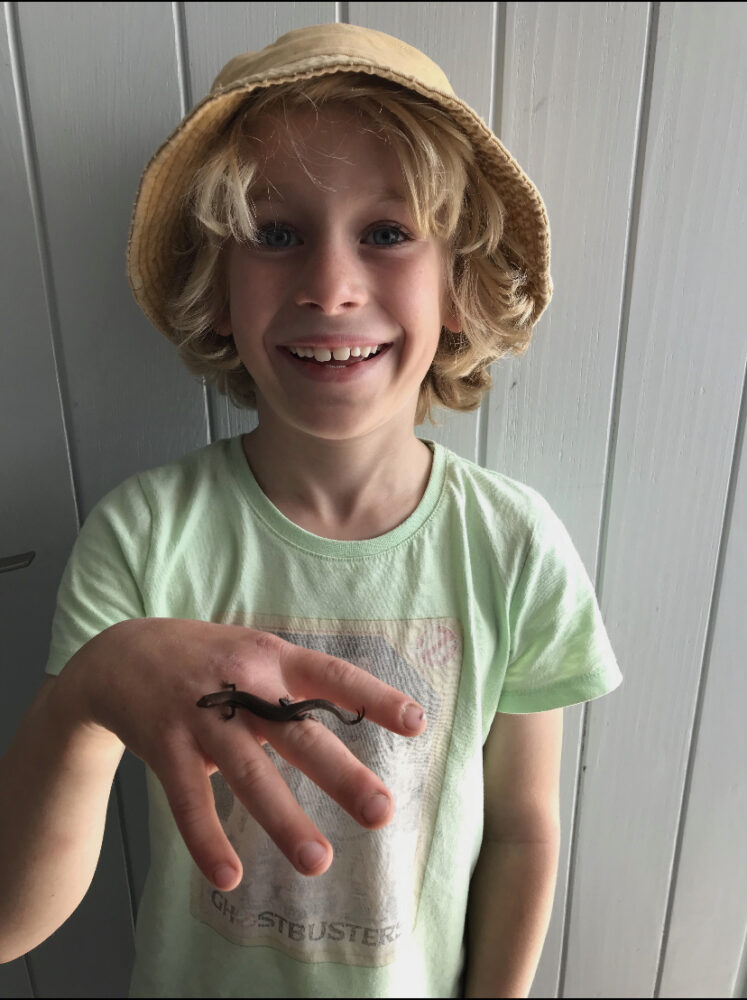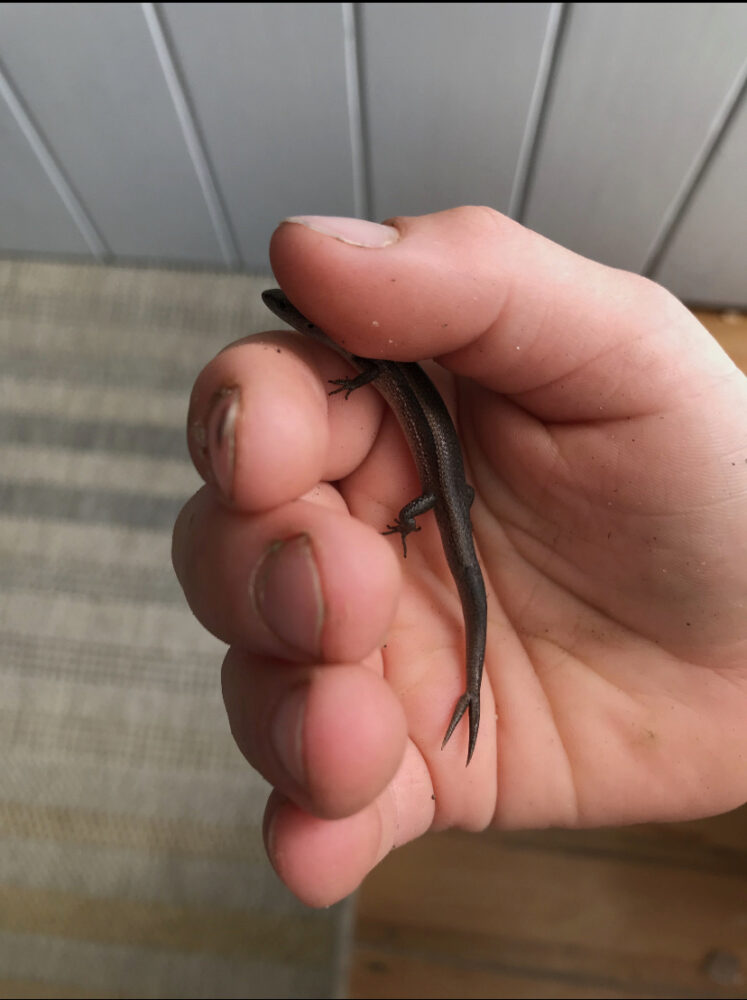 Wow! Amazing find Odin!