By Sophia age 8
I took the great opportunity to look at the birds during the Garden Bird Survey week. It is a nationwide citizen science project that encourage people to get out and count all the birds for one hour. I sat down with my mum and recorded all the birds and the highest number seen at once. I live on a rural area near Ashburton, but I was in Christchurch when I did the bird survey on my friend´s backyard.
During the survey, I saw seven species of birds like the House Sparrow, Yellowhammer, Blackbird, Gull-black-backed, Gull-red-billed, Starling and Song Thrush. The most popular was the House Sparrow because they are very common in the city. I could see a bunch of nine perching at once on a tree. The bird that I like the most was the blackbird because I like its black colour and its orange beak.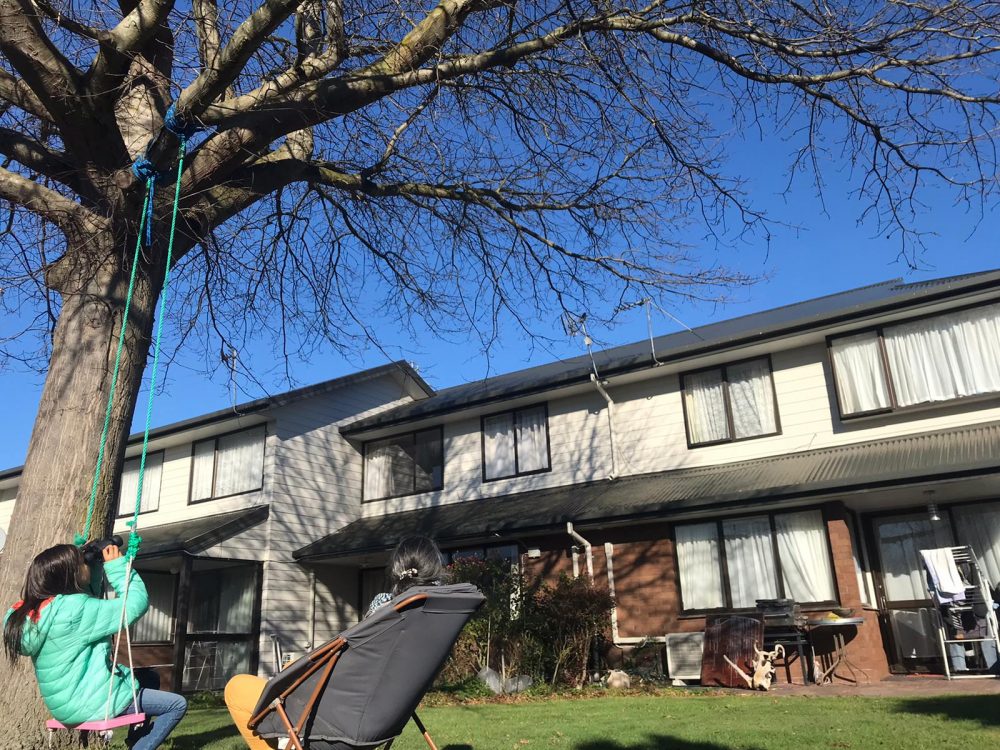 It was interesting using the binoculars and submitting my data from my tally sheet to the website.  I felt excited and happy watching the birds moving and singing around.