By Linda from Howick Intermediate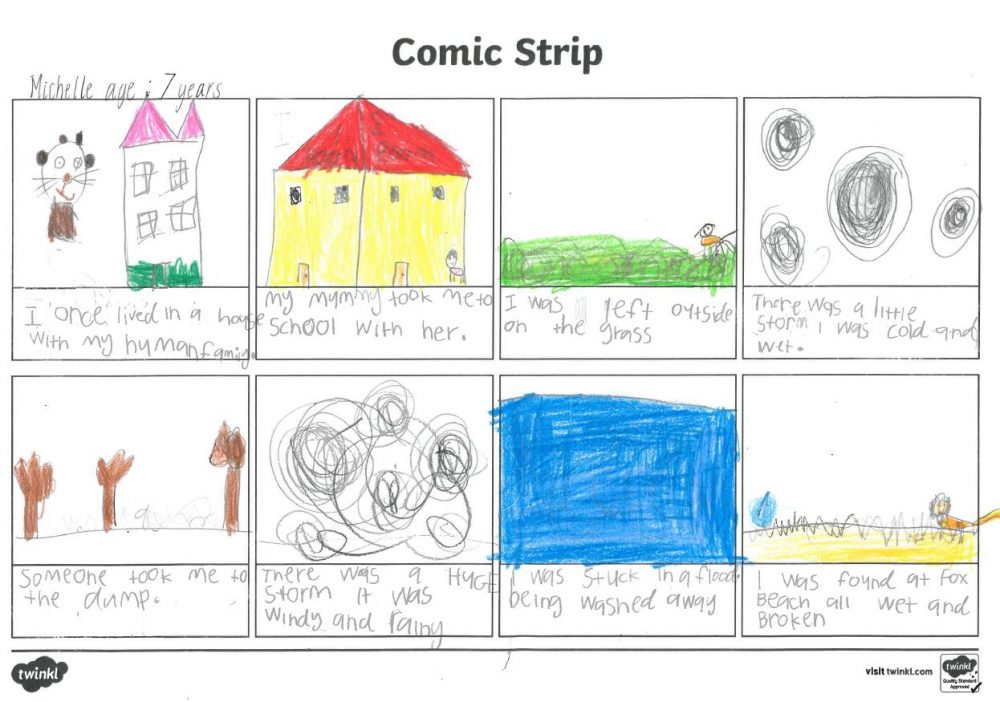 By Michelle from Fox Glacier School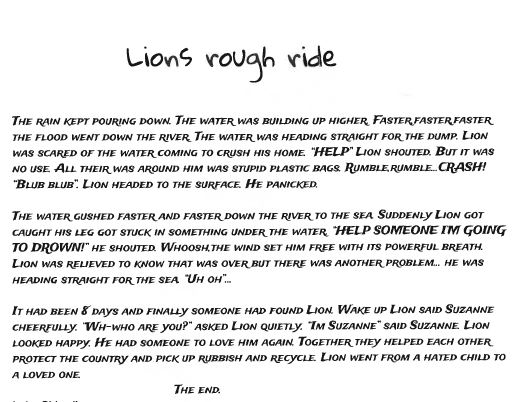 By Luke from Howick Intermediate
Extreme Weather Disaster
Lion: I was once a child's cuddly,
fluffy lion puppet toy but after years passed I was thrown out into an old
landfill. Years after years in the landfill passed and I started to get really
sad because I was breaking down and not loved. But one faithful yucky day
extreme weather came and I was washed away because of a old dump that got
destroyed and it caused the landfill to erode. I was washed downstream for days
and I was washed 300 kilometres down the coast and I even got washed through
the native bush. But after a few days I ended up on a beach that smelt like
rotten decay and looked like a pool of rubbish.
That is where I met Barbie. We both
agreed that we had both had a sad and miserable life. She was also really angry
because she had now had no body and she was only a head. She also told me that
she was as stinky as a rotten egg.  
We waited for days in a pile of
driftwood and finally someone came but they only took photos of us and then
they were gone!!! So now we are still on this beach till this very day!  
Barbie: I was once a toy for one
special child since 1959!!! As you should be able to notice I am very old!!!
Then one silly day the child didn't want me so I got chucked in a dirty old
stinking landfill. On another annoying little day the weather was very extreme
and  my old disgusting landfill got washed away and I got washed away with
it.
The next day I was floating downstream
for 300 kilometres and through the native bush because that is where all the
water and rubbish was heading. I was floating on gross rubbish for days and
then finally I saw land but then I realised it was just a stupid old beach.
Since the beach was practically more rubbish than it was beach it made it look
like the whole world was rubbish from where I was standing (even though I don't
have legs.)
I then decided to go to sleep because
I was really tired from floating and doing nothing pretty much all day. Then I
went straight to sleep because I was so tired.
The next day I woke up and an annoying
lion came and found me but we still agreed that we had both had lived a very
sad life in the end. I got really mad because I was just a head and I had no
body. I also told lion that I was as stinky as some rotten eggs.   
We waited and waited for somebody to
come but not one person came that day so we had to sleep in driftwood and it
was very annoying and  not to mention uncomfortable.
The next day was bad again and I
thought no one would come but I was wrong. Some people came and Lion and I
thought they were going to help us and take us back home. But they only took
pictures of us and then they left so we are still here till this very day.
I think humans need to stop burning fossil fuels and humans also need to stop deforestation because it is warming up our planet and s0me humans and animals can't adapt to the new change in temperatures.
By Liam, age 9, from Kaniere School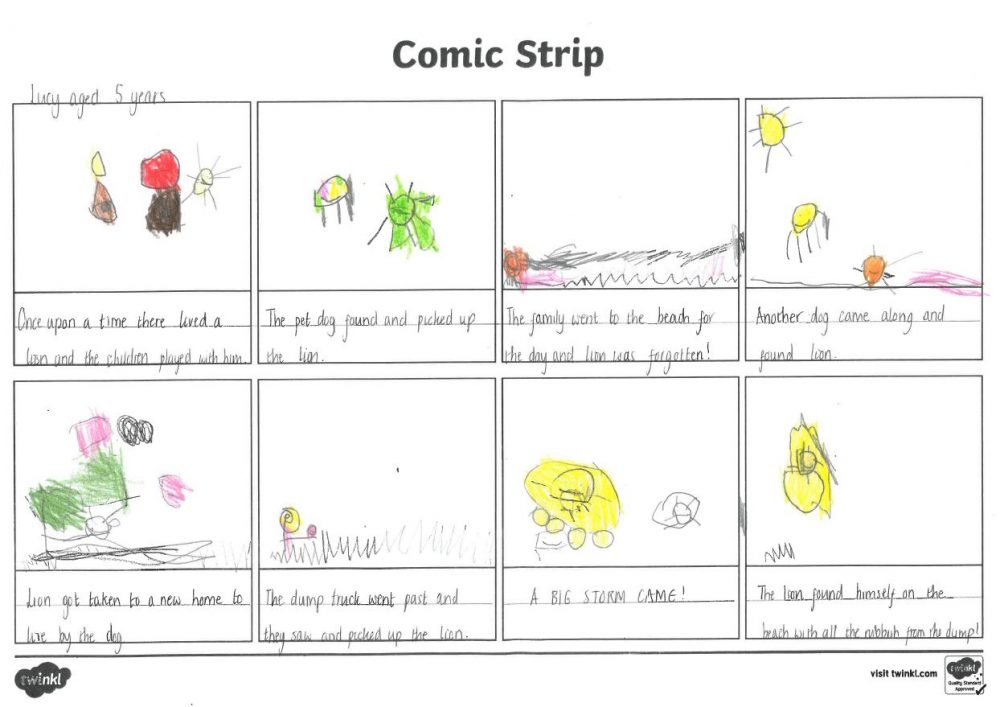 By Lucy from Fox Glacier School
By Kloe from Howick Intermediate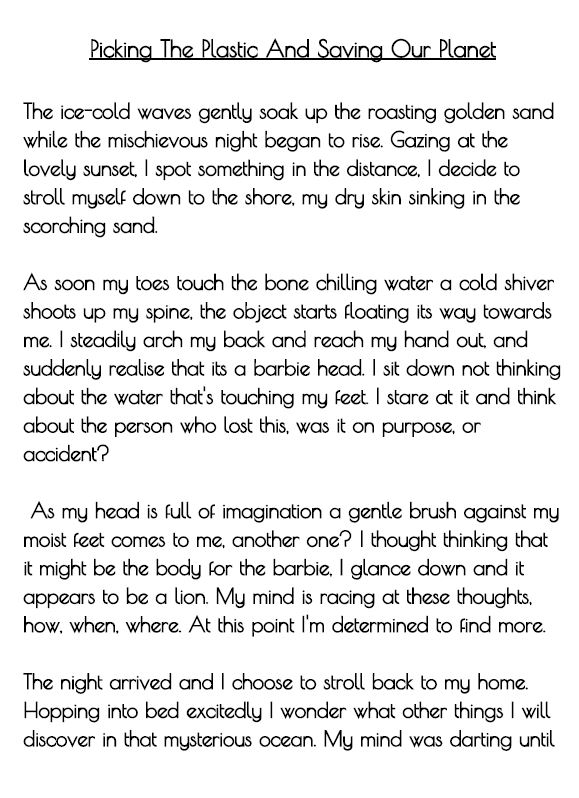 By Tiara from Christchurch South Intermediate