KCC Christmas 2019 Gift Pack Offer
Sold out
Here at the Kiwi Conservation Club | Hakuturi Toa, we've got the perfect Christmas gift!
Our very special membership packs include our annual membership (with access to our KCC adventures happening all over NZ and 4x issues of Wild Things magazine over the year straight to your mailbox), as well as some bonus KCC goodies all designed to get a budding conservationist you care about out into nature this summer.
All for just $35 (including p+p)!
The goodies include:
a magnifying glass
exclusive KCC pencil + note pad
a kererū cardboard model
the current issue, and a past issue, of Wild Things magazine
a sticker sheet
a KCC badge
a KCC certificate
To order:
New member: https://secure.flo2cash.co.nz/donations/kccmembership/DonateSecure.aspx
Returning member: https://secure.flo2cash.co.nz/donations/Kccrenewal/DonateSecure.aspx
IMPORTANT: We will be sending out packs automatically to the guardian listed in the membership (so they can play Santa), so if want it being posted to an alternative gift giver, or to the child directly – please get in touch ASAP after purchase (kcc@forestandbird.org.nz).
Our set send out dates are: 
Weds 4 December
Thurs 12 December
Latest posts
Categories
Become a KCC Reporter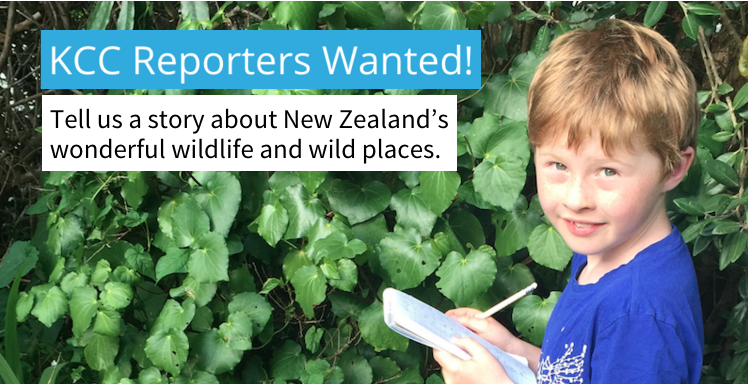 We're looking for talented young writers to become KCC reporters and share their love of nature with kids across New Zealand. Think you have what it takes?
Learn how to submit a story.
Search