How to make red-cabbage indicator strips
One way to test the quality of fresh water is by finding out its pH value. A pH of 1 means
it's very acidic, and a pH of 12 means it's very alkaline. Healthy rivers need to have a pH between 6.5. and 8.5 for most aquatic life to survive.
Anthocyanin is a purplish pigment found in many fruits and vegetables, including red cabbage.
When the pigment turns red/pink, this tells you that there is a low pH and acids are present.
When it turns blue/green, this shows there is a higher pH, and the conditions are more alkaline.
You can use red cabbage to make your own pH indicator strips to test the freshwater around where you live.
You will need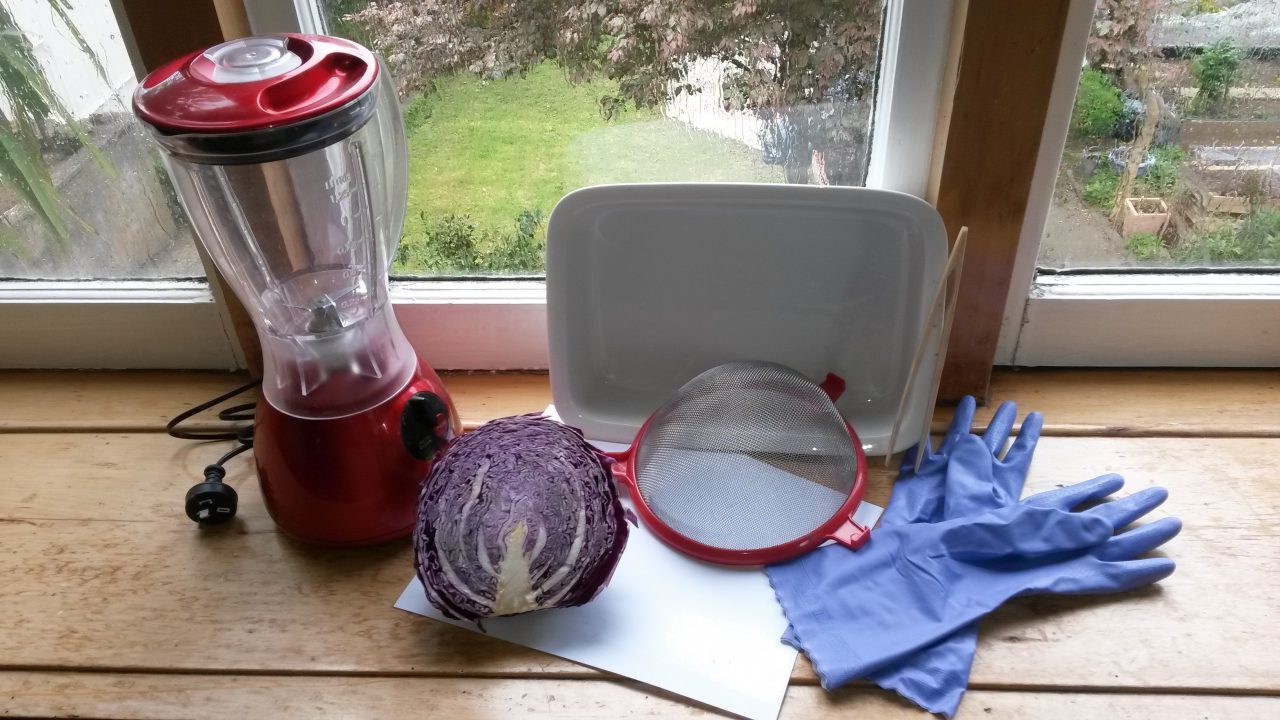 Red cabbage leaves
A blender (or a stick blender)
Water
A sieve
A tray
Rubber gloves
Tongs
Drawing paper (acid free paper is best)
What to do
Put on your rubber gloves.
Fill the blender with two cups of water. (Or a container if you are using a stick blender.)
Add one large red-cabbage leaf.
Blend until the leaves have turned to pulp (you may need an adult to help).
Pour the mixture into the tray through the sieve (to catch the pulp).
Add the paper, and leave for a few minutes to let the juice soak in.
Hang the paper to dry.
When it's dry, cut it into strips, and store it in an airtight container to be used in the next few days.
How to test your local stream
Take some clean bottles (preferably all the same size) and fill to the top with water from different
places along your stream. You could also do one from a stream, one from a stormwater pipe at the beach, one from a pond, etc.
Label the bottles so you know where they are from.
Cut strips, all the same length. Make sure you know which strip goes with which water sample.
Dip the strip in the water for five seconds. Take it out and lay it down on a clean plate.
Use the red cabbage indicator chart here to check the pH of your sample.
Write and tell us what you found out! Remember to include which waterway and whereabouts on it you tested.
Stay safe
If you're out testing a local river or stream, make sure you stay with an adult and keep safe around
the water. Check out this resource to help you test your local stream.