Polly Pekapeka (our Manu | Bird of the Year 2021) is looking for adventure, so she's off visiting KCCers around Aotearoa – and beyond. Follow all her adventures out and about in nature HERE.
In April 2022, Polly went to stay with Sawyer (age 6) from Christchurch. They went on a special trip over to Queenstown and the surrounding area. Here's what they got up to together…
We began the trip, leaving Christchurch nice and early with lots of stops on the way down south. A cheeky morning pie at Fairlie Pie Shop before we hit the road again on the way to the beautiful Lake Tekapo. Polly got to lounge in the sun by Lake Tekapo skimming stones on the water and another stop off by the turquoise waters of Lake Pukaki as she spied Mt Cook in the distance.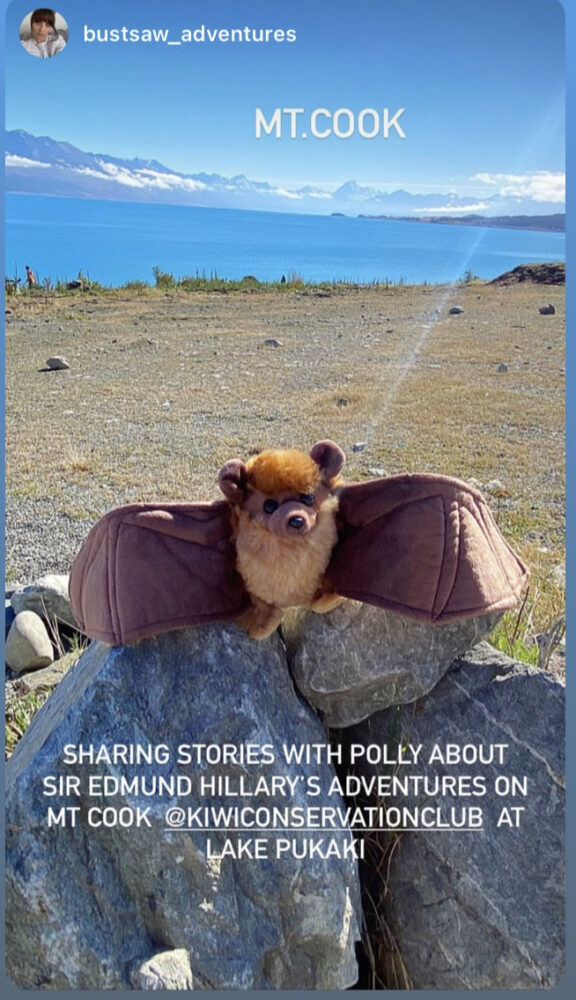 A quick stop to the Clay Cliffs in Omarama to explore the amazing pinnacles before we headed to Q'town.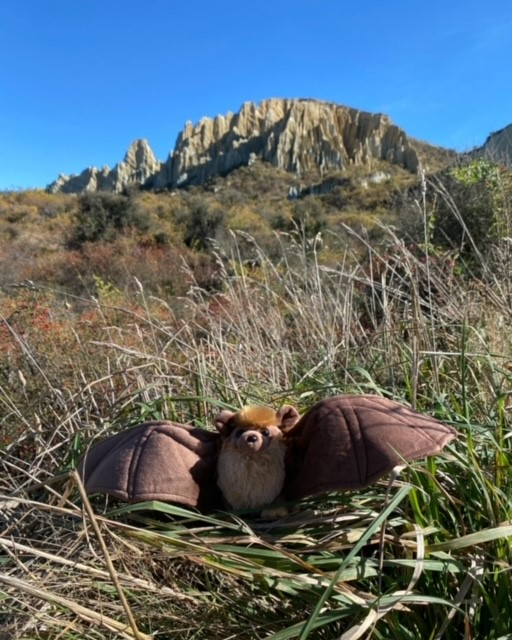 The evening was complete with some trips on the speedy luges at the top of the Queenstown gondola. Our trip was complete with an amazing flight aboard Glenorchy Air where Polly flew in style from Queenstown to Milford Sounds, marvelling at the mountain ranges and hidden waterfalls from above.
A fantastic cruise aboard Southern Discoveries through the Sounds, Polly got splashed by waterfalls and saw some seals lounging on the rocks.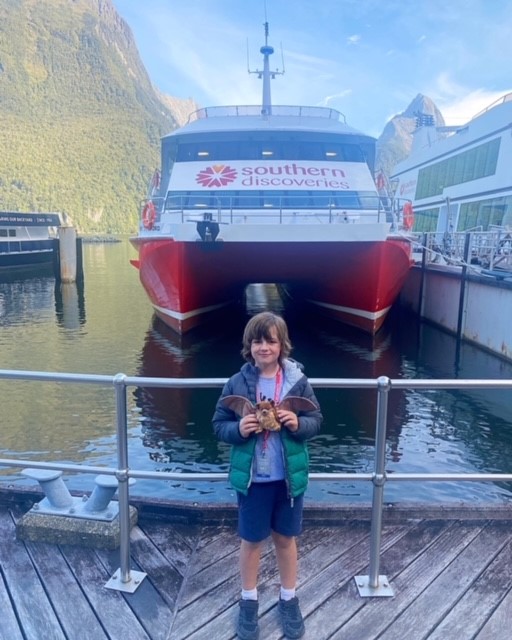 Polly settled back and enjoyed her flight back to Queenstown before the long drive back to Christchurch once again.
Come again and visit soon Polly.
Love from Sawyer x
What an amazing adventure Sawyer! Tino pai!