Polly Pekapeka (our Manu | Bird of the Year 2021) is looking for adventure, so she's off visiting KCCers around Aotearoa – and beyond. Follow all her adventures out and about in nature HERE.
In August 2022, Polly went to stay with Gabby (age 10) in Wellington. Here's what they got up to together…
Polly Pekapeka's Adventures In Wellington
By Gabby, with a bit of help from Polly Pekapeka.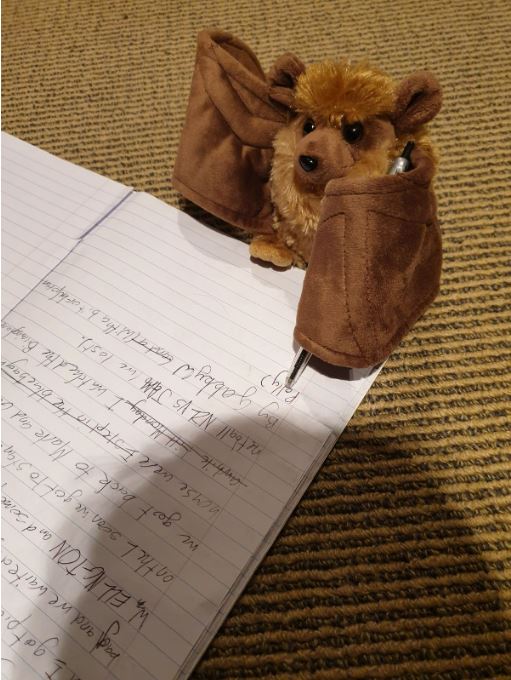 I was carried up Te Ahumairangi to a dark, mysterious cave mouth where Gabby (the person who was carrying me) held me up for a photo where I saw a view of trees and a house (mostly trees).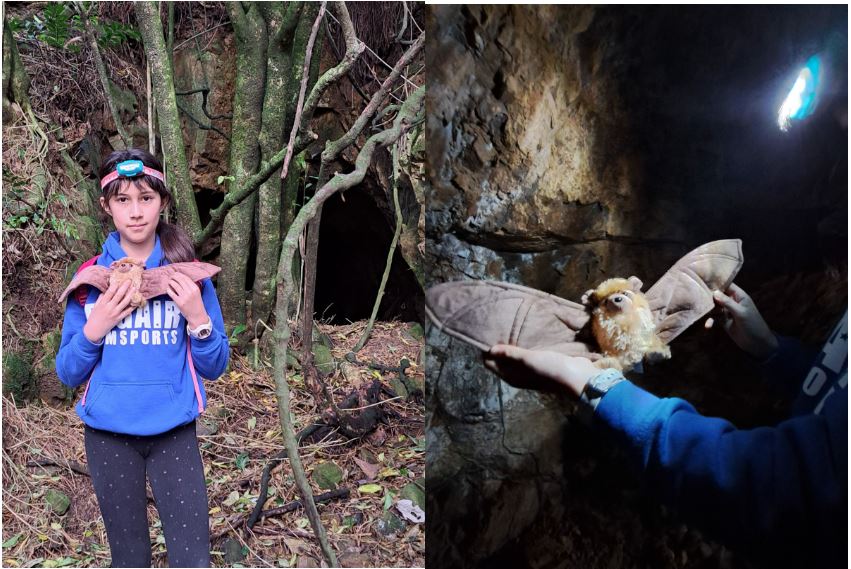 Soon I was taken into the cave, where I saw Christmas tree fairy lights and they took another photo of me. When I looked around I saw loads of glow worms and a few wētā, then, Gabby shined her head torch around and Mark (her dad) took a bunch of photos of the millions of wētā and glow worms.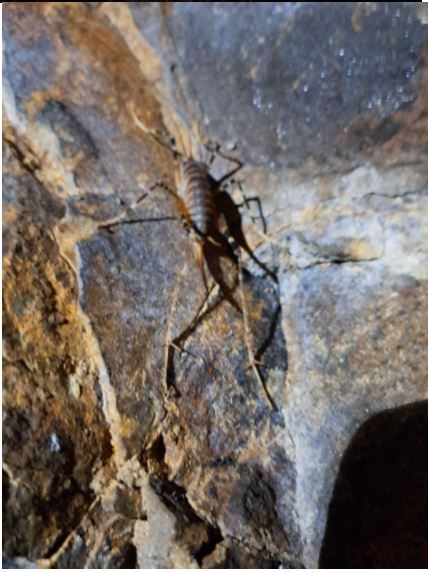 Gabby and I posed for the camera showing off my wings. When I left the cave, we headed for the lookout. It was in  full sunlight with a view of the glowing city and harbour. Gabby was lifted up to the railing where another photo was taken. Then I admired the view, where little whitecapped waves danced along the cool, blue sea.
When we arrived home, I got to rest in a nice sunlit room on a chair, shading me from the sun.
Then, I was placed in a car as we moved across to the city I had seen before from the Lookout. I got to ride on a pink electric scooter until we arrived at some colourful pink and yellow letters spelling W,E,L,L,N,G,T,O,N with some people standing on the last L. Finally, it was my turn.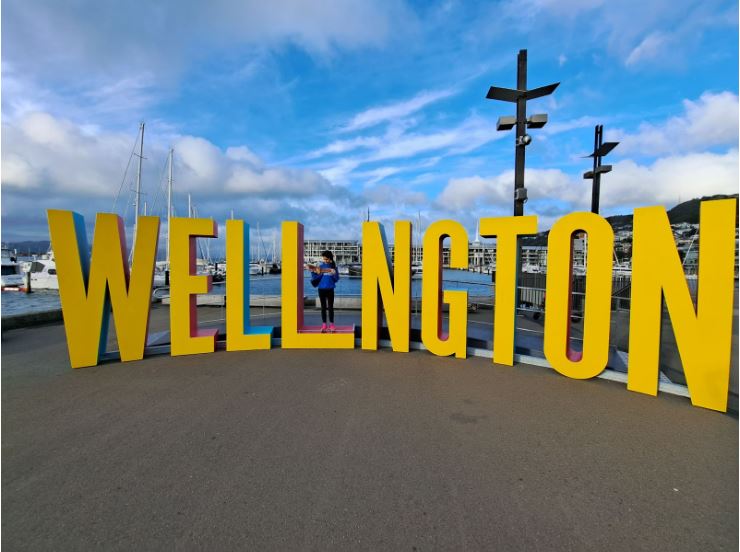 When we arrived home again we watched the Birmingham Netball (NZL vs JAM we lost) Later, we also went on a bike ride on the Rimutaka Cycle Trail and we got to see a bike trail sign in Upper Hutt, there I saw the magnificent harbour from another angle.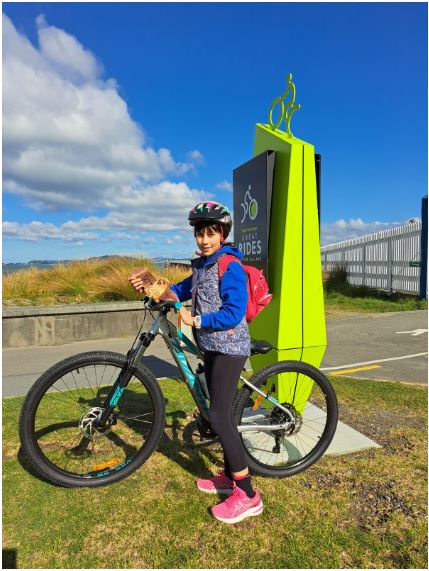 ---
Fantastic adventure. Also amazing story writing Gabby – keep it up!