Polly Pekapeka (our Manu | Bird of the Year 2021) is looking for adventure, so she's off visiting KCCers around Aotearoa – and beyond. Follow all her adventures out and about in nature HERE.
In May 2022, Polly went to stay with Arygll East School in Central Hawke's Bay. She spent time in all the classrooms there. Here's what they got up to together…
Rūma Tahi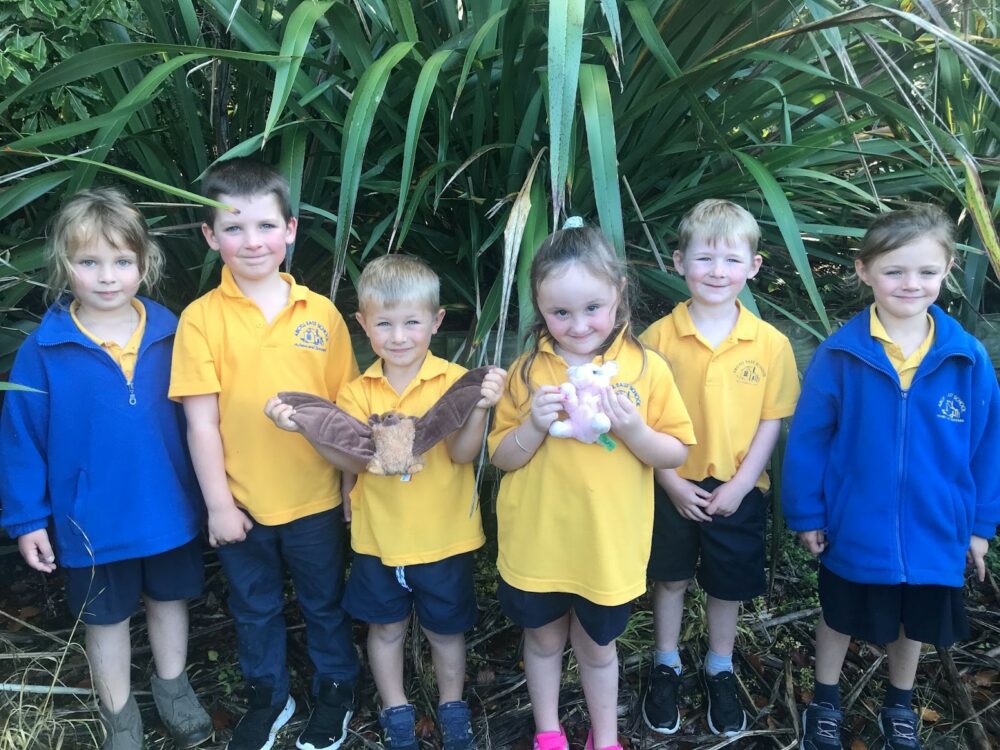 Polly Pekapeka is playing hide and seek with her friends Rūma Tahi and Mosely. They played in the wetland and Mangaotai at Argyll East School.
Rūma Rua
Rūma Rua made bat boxes for Polly.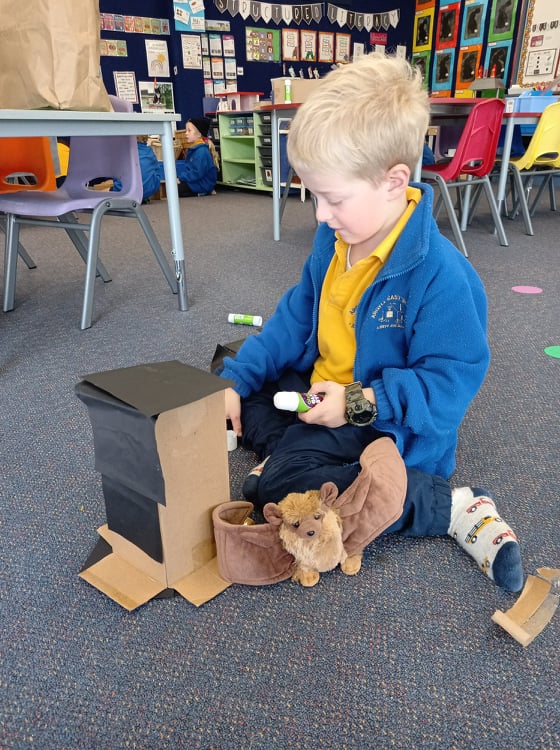 Rūma Rua also wrote letters to Polly: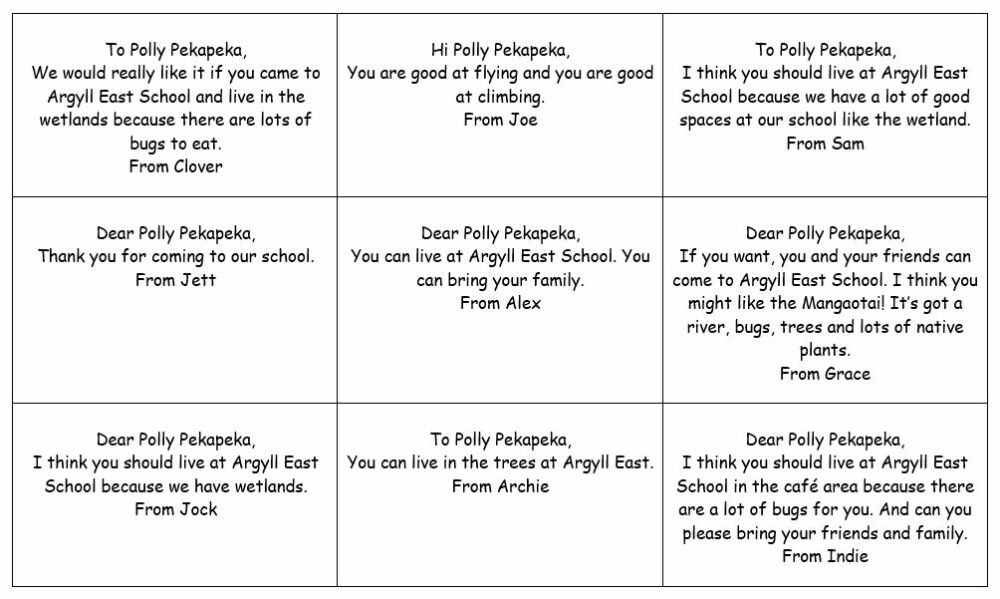 Rūma Toru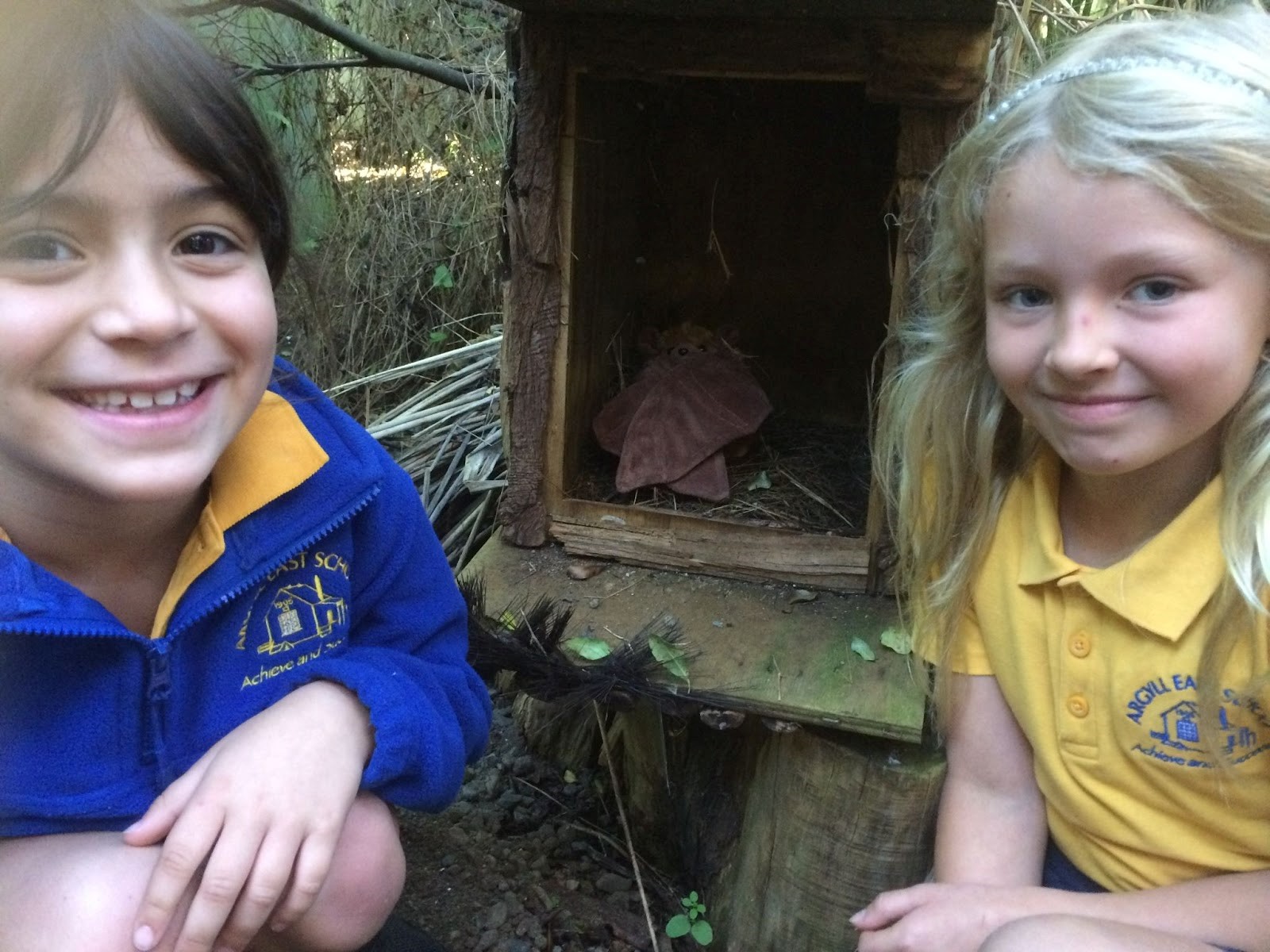 When Polly came to our school, we took her to the big elm tree. It is filled with holes – little bowl-shaped holes and water filled holes. They are perfect for roosting. Polly can sunbathe at the top of the tree, and she is away from predators. The leaves would be her camouflage. The branches are perfect to perch on.
If Polly is thirsty, she can fly to the Mangaotai and have a drink. There are lots of bugs in our wetland for her and it is dark too, with roosting spots.
We loved looking after Polly.
Rūma Whā
Rūma Whā made this great comic to show how they spent their time with Polly: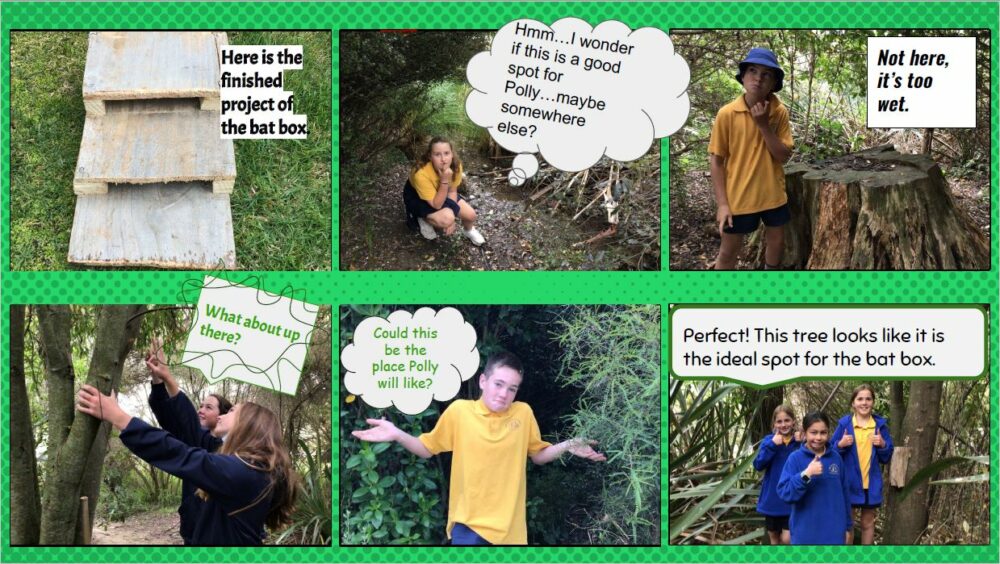 ---
Wow! Great adventure Argyll East School. Polly loved the effort you put into making her bat boxes, finding a habitat at your school suited to her, and showing her what fun it is to be in nature at your school!