Polly Pekapeka (our Manu | Bird of the Year 2021) is looking for adventure, so she's off visiting KCCers around Aotearoa – and beyond. Follow all her adventures out and about in nature HERE.
In September 2022, Polly went to stay with Alex and Eddie (age 11 and 8) in Upper Hutt. Here's what they got up to together…
First, we took her to an early soccer game at Sladden Park in Lower Hutt where she got a great view of Te Awa Kairangi | Hutt River.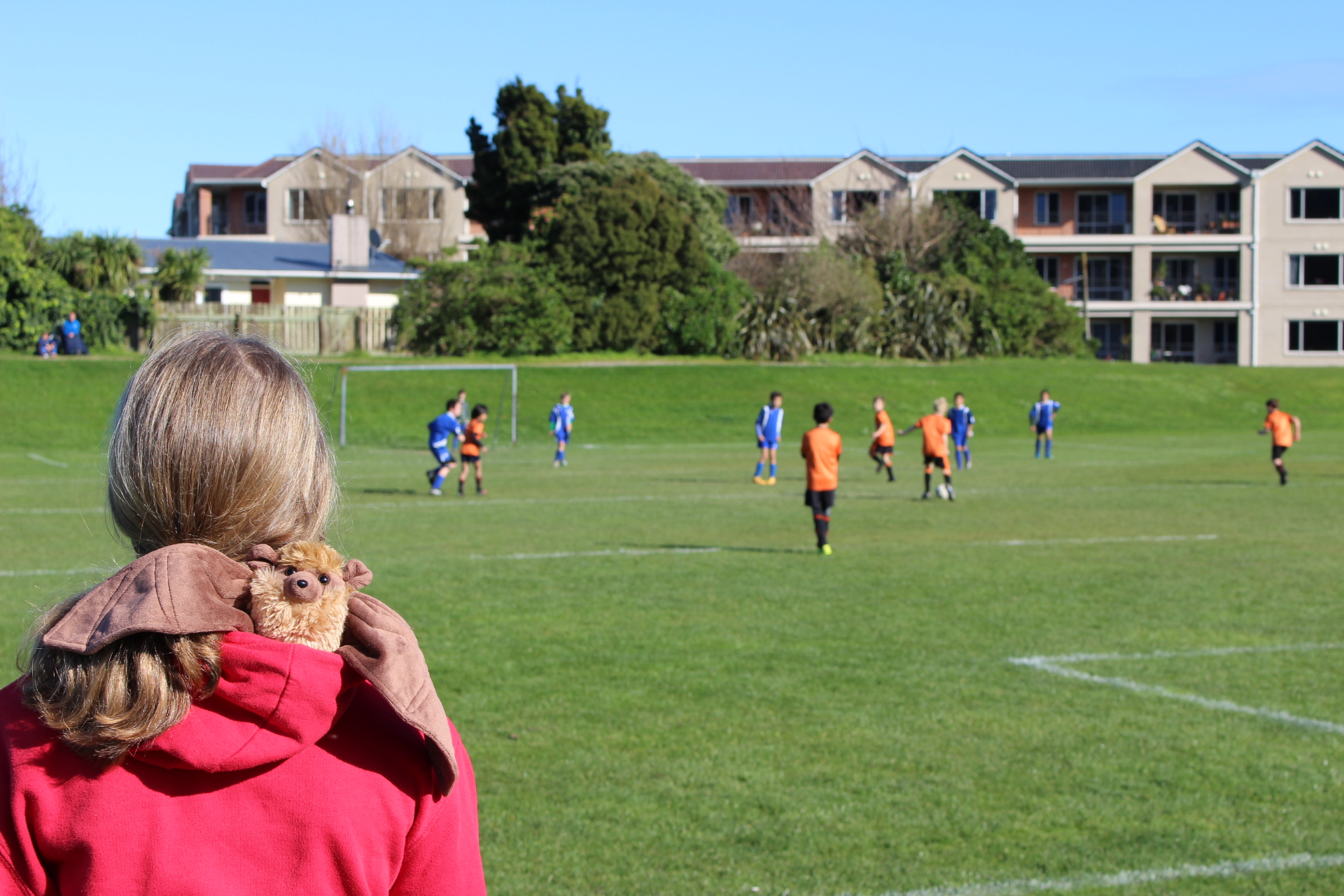 Then, we spent some time at Trentham Memorial Park in Upper Hutt where she helped to walk the dog, tried out the slide in the playground, and eyed up the local eels in the bush that is part of the park (sorry we couldn't get them visible in the photo!).
---
Awesome! Thanks heaps for having Polly to visit 🙂