Our names are Georgina, Annabel, and Meg.  We are 9 years old and live in Palmerston North.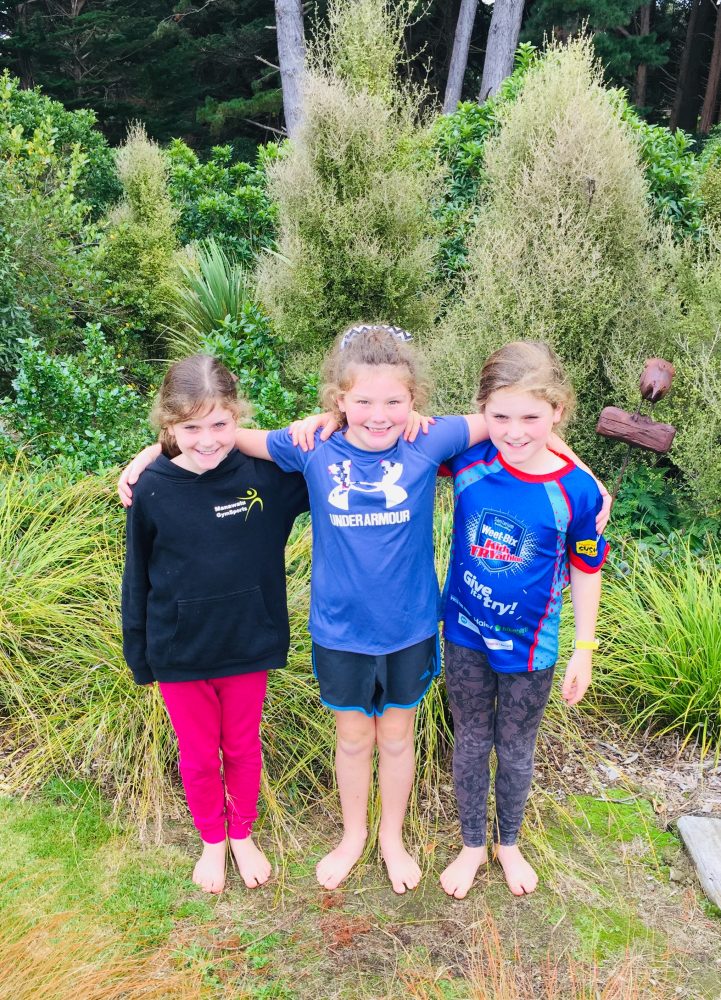 We are members of KCC and we are interested in helping to save endangered New Zealand species of birds and reducing waste to help protect the environment.  Because we are interested in this, we decided to fund raise for Forest & Bird so that we could donate money to them to put towards helping to protect the endangered species and helping the environment.  We also hope to inspire other young conservationists to do something similar to help.
The three of us opened a shop at the market and sold lots of things that we made.  Together we made soap by mixing lye, water, ice, coconut oil and olive oil together, and then adding some essential oil.  It then needed to set for 6 weeks.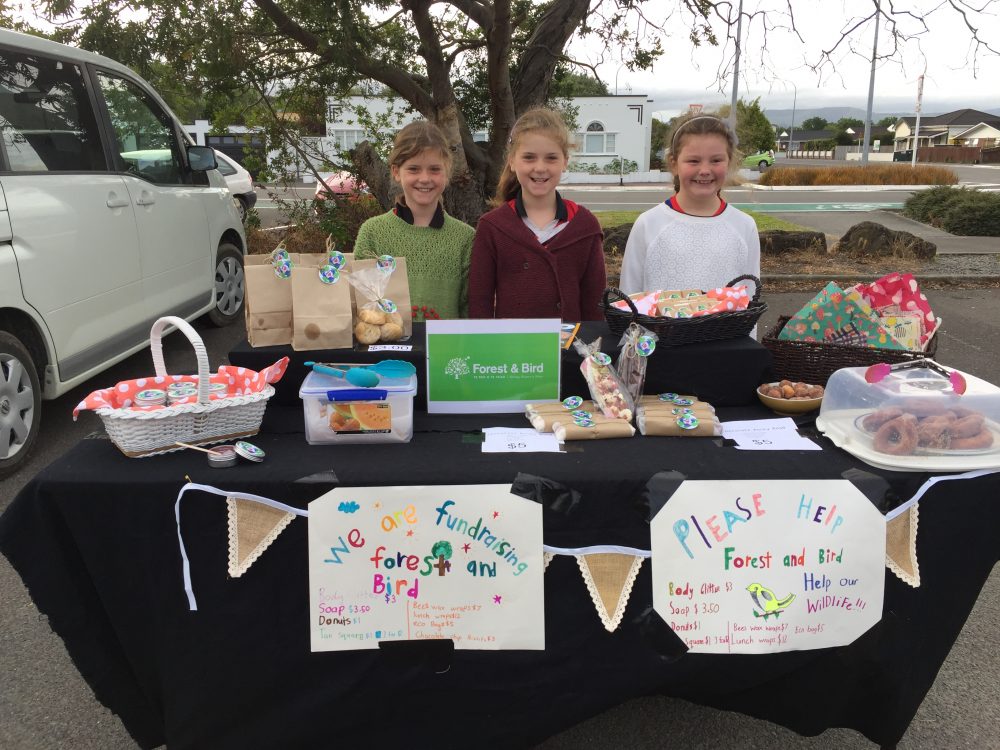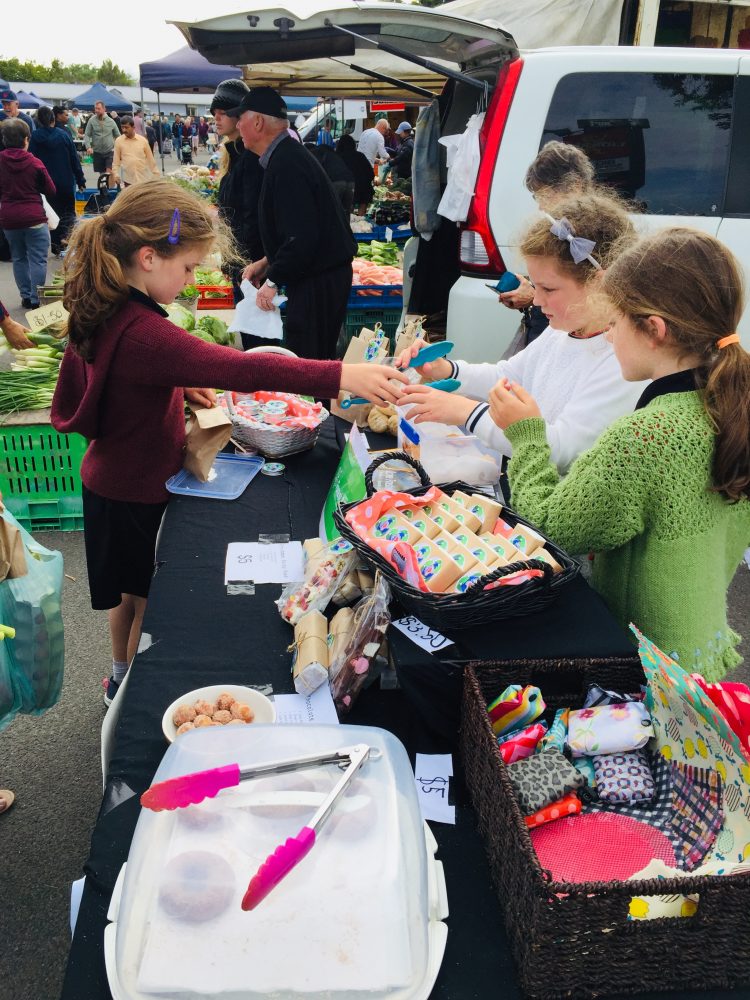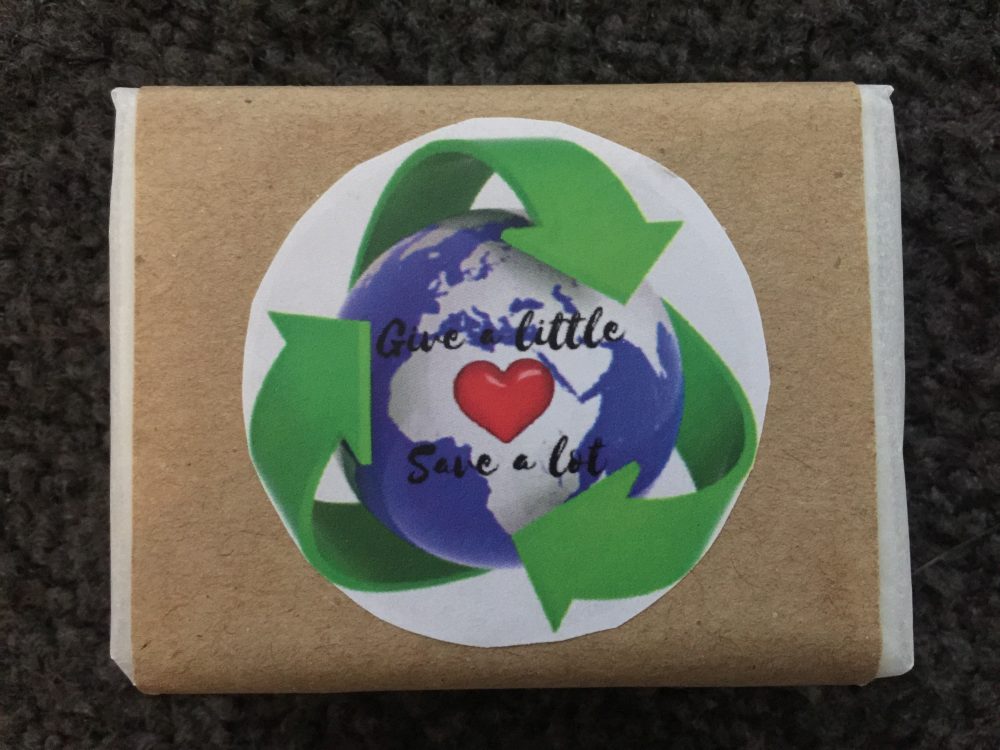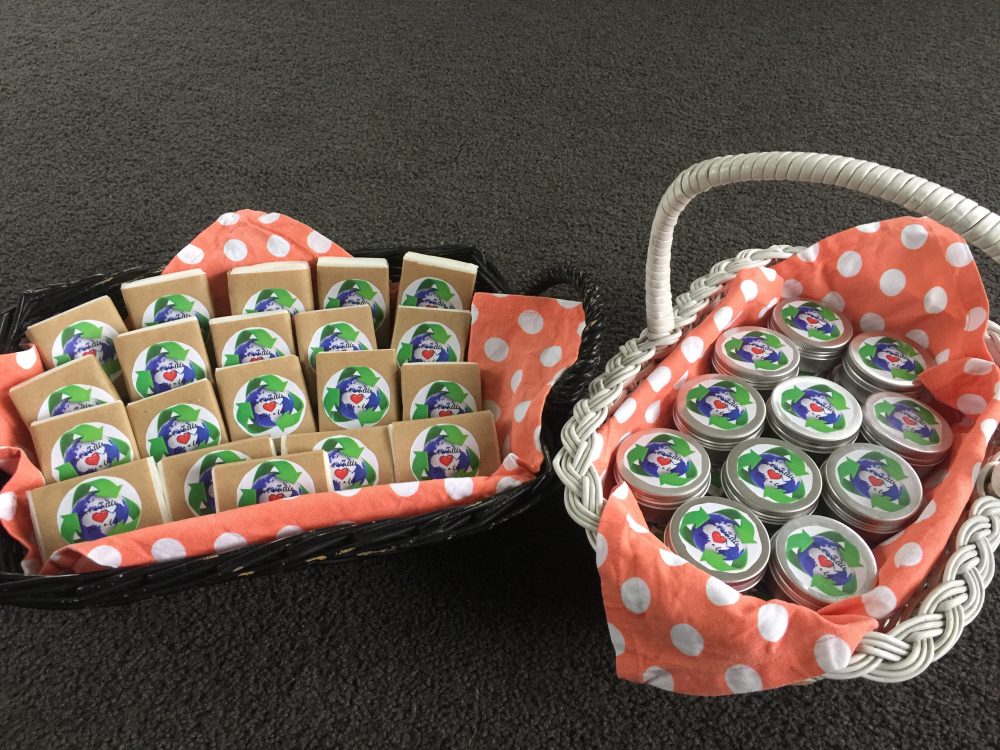 We sold Christmas treats which sold out pretty fast. The donuts were a hit as well, they sold out like a zap of lightening.
We spent a weekend together making body glitter and even managed to sell some to an elderly gentleman. We had so much fun selling our products and gaining money for Forest & Bird.
We were also lucky enough to get sponsorship from Aokautere New World, Palmerston North.  They generously gave us ingredients to make rocky road to sell at the market.  Also, they had a great idea.  They allowed Meg to design a Forest & Bird cupcake which they sold in the store.  They were gone in no time.  Thank you to David from Aokautere New World for being so generous.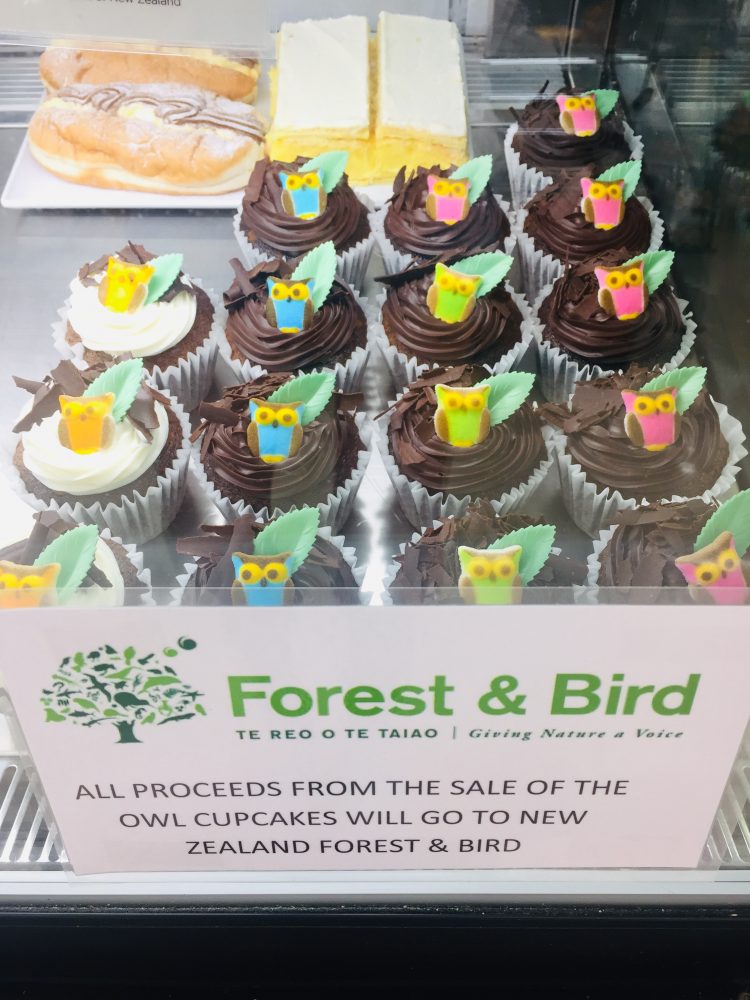 All together we fund raised $401 at the market and $80 from the cupcake sales – a total of $481.  We hope that the fundraising we did will help nature.