KCC North Canterbury had an awesome adventure. The Hinewai Outing at the end of March was so enjoyable, lots of knowledge sharing and learning. A Canterbury gecko showed itself plus a well-camouflaged smooth skinned brown stick insect. Hugh Wilson accompanied us on the outing, proudly showing us the 600-year-old Totara. It took six KCCer's with outstretched arms to circle the magnificent trunk!
Kids collected native flora to add into their nature journals to take home.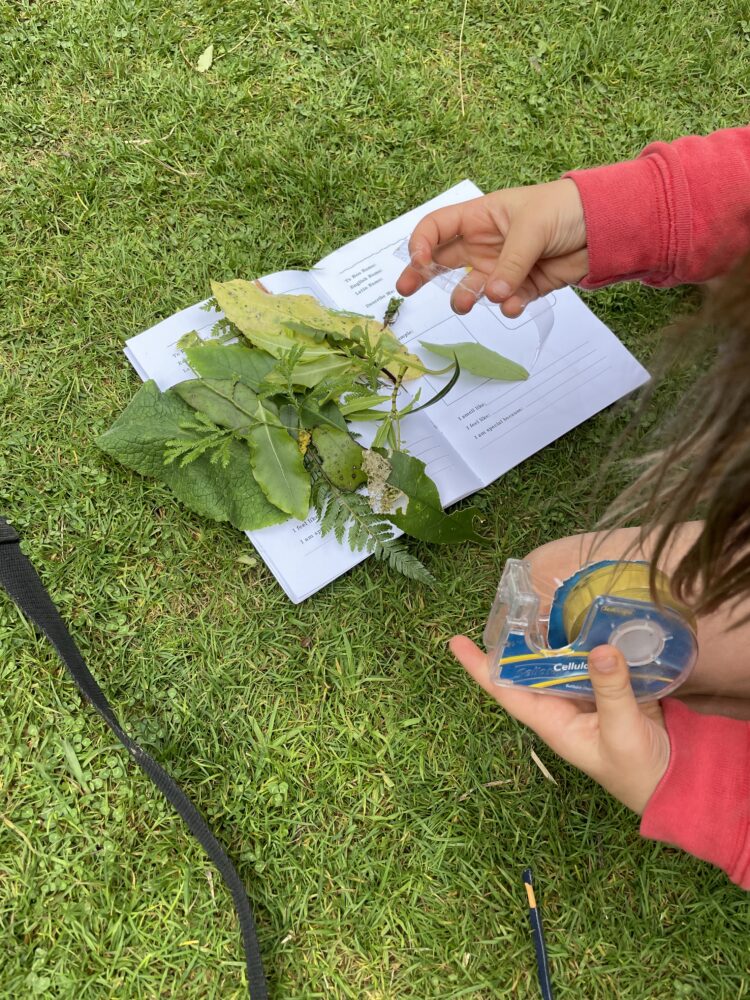 The 100th anniversary of Forest and Bird was celebrated by searching for 100 different things including birds, plants, fungi, and local critters – thank you Caitlin for patiently recording all things found!