Continued Story from Wild Things issue 153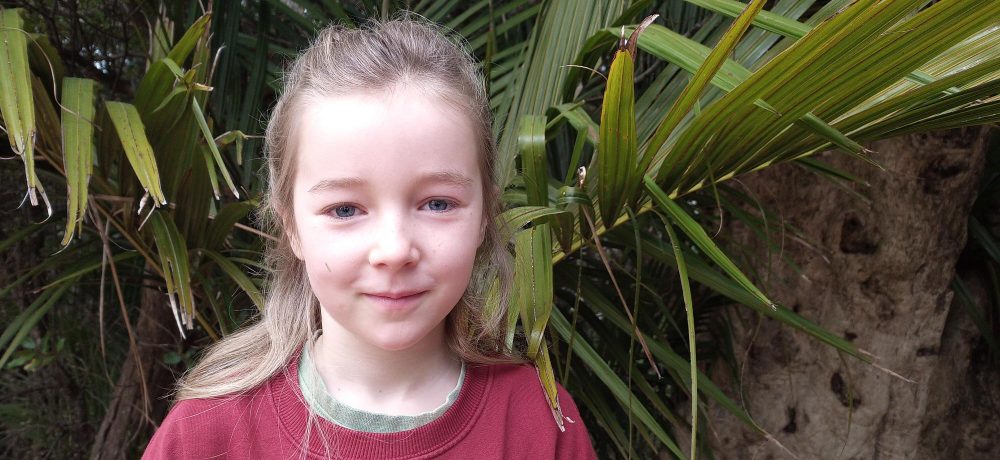 By Madeleine Aged 7
McKenzie bay is super cool, when I found it, I didn't even intend to find it.
I was out fishing off the rocks and we saw an octopus in a rock pool at low tide.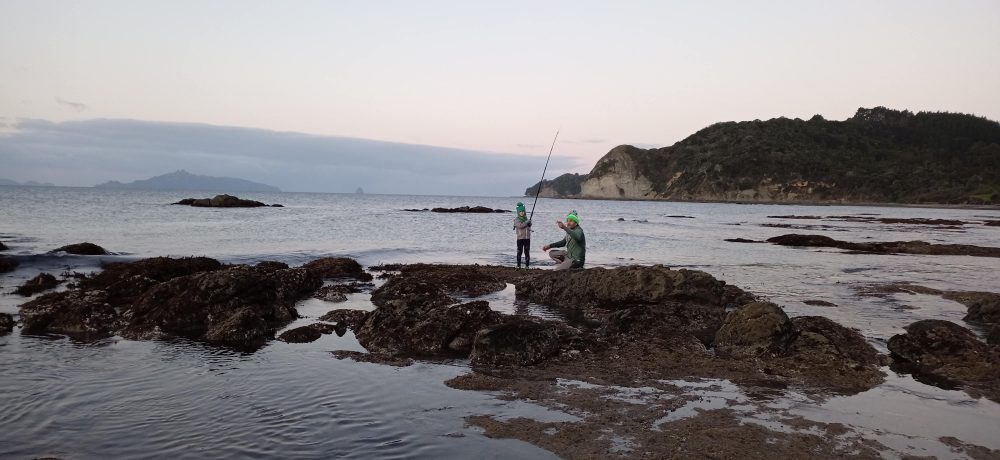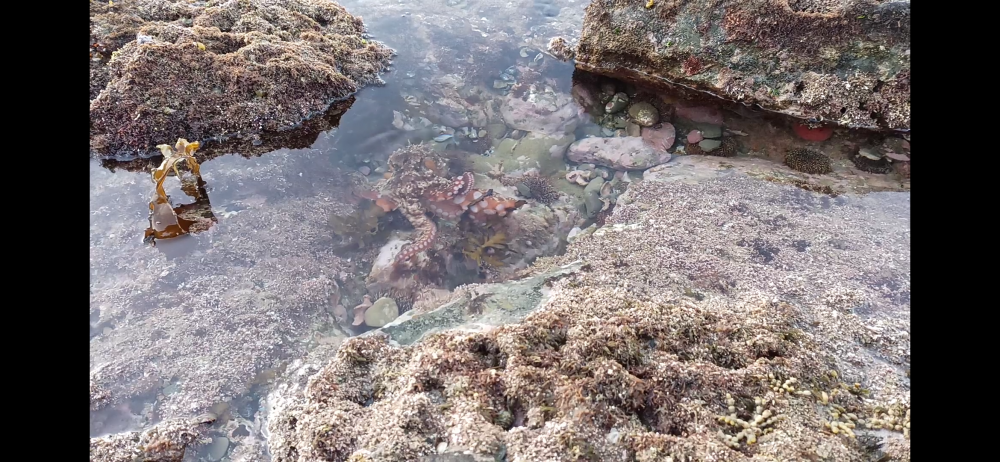 I saw the beach beyond the rocky point, which I hadn't been to before
The next day I went back for a closer look and we walked along the beach.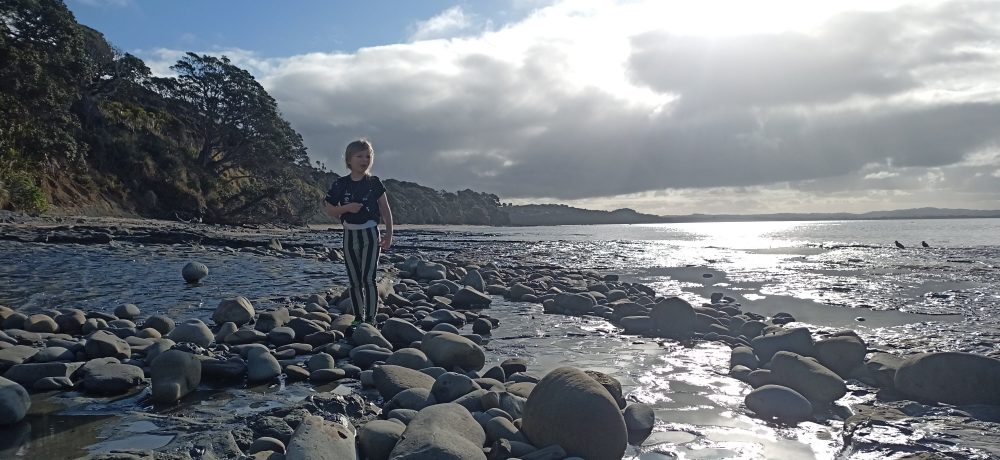 At the end of the beach, there was another rock formation, we walked along it there was some dried seaweed on the rocks that looked gold in the sun.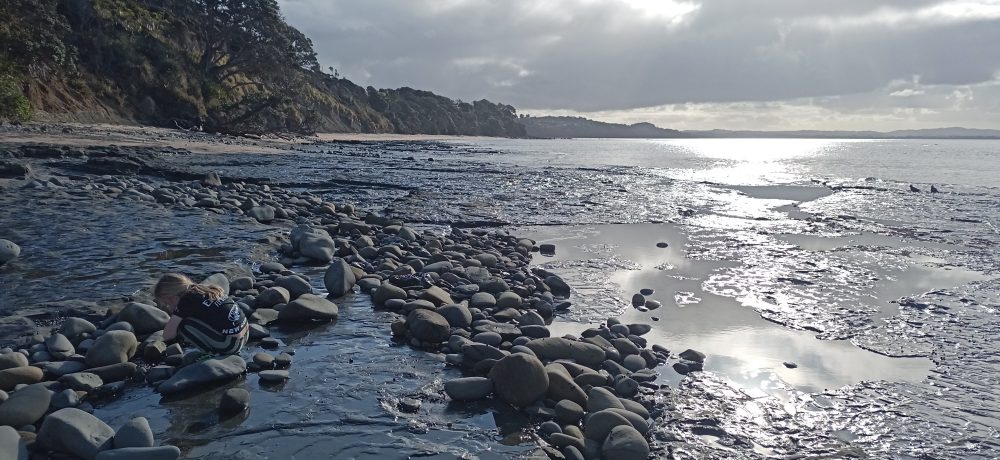 We climbed up onto the rock formation, and my dad held me on the edge of one of the cliffs and there was a reef type thing underneath it.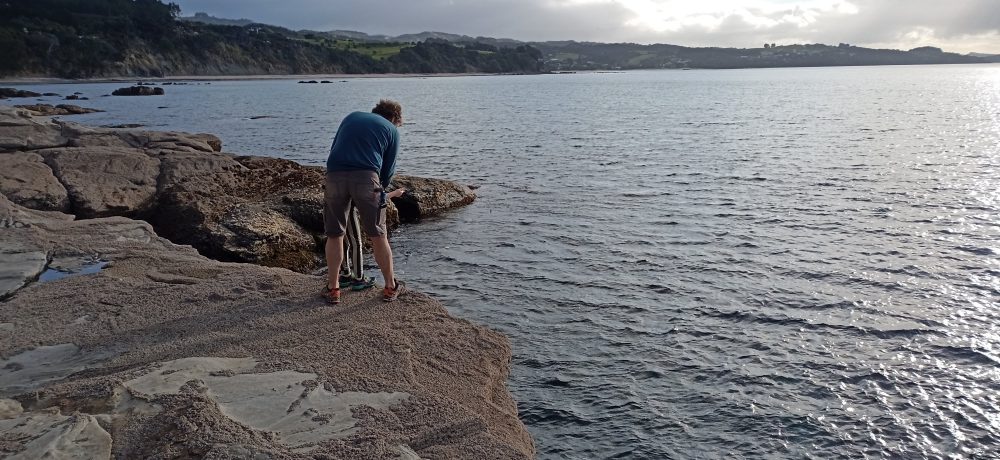 The next day when I came back, I saw a rock with shiny white/transparent crystals on it.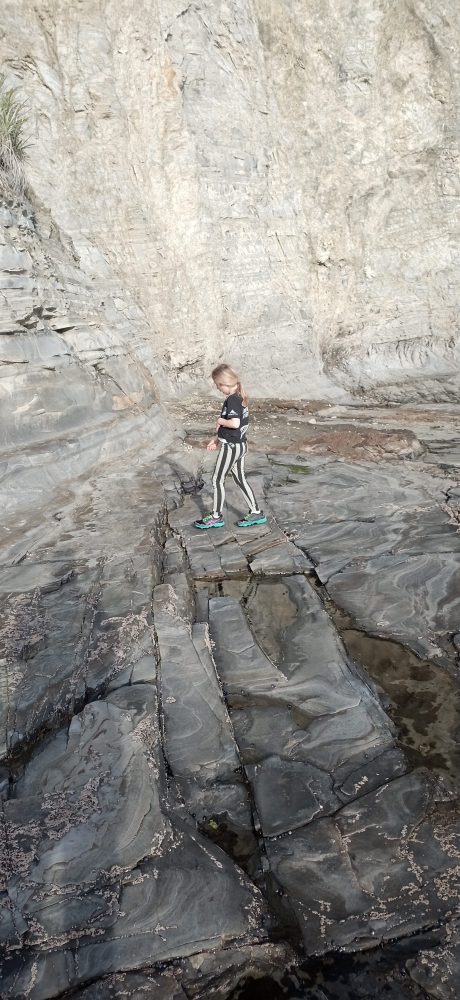 There was volcaniclastic sandstone and argillite on the beach and near the coast was conglomerate and basalt rocks.