KCC Gift Packs
Want your KCCer to get some extra goodies in the mail? When you join them up as a new member, or a renewing member, why not go for a Gift Pack option!
$30 Welcome Gift Pack (coming in 2021)
Especially for new members. In the meantime – why don't you purchase one of our KCC Christmas Packs from 1 October 2020?
$30 Renewal Gift Pack
Buy online from 1 October 2020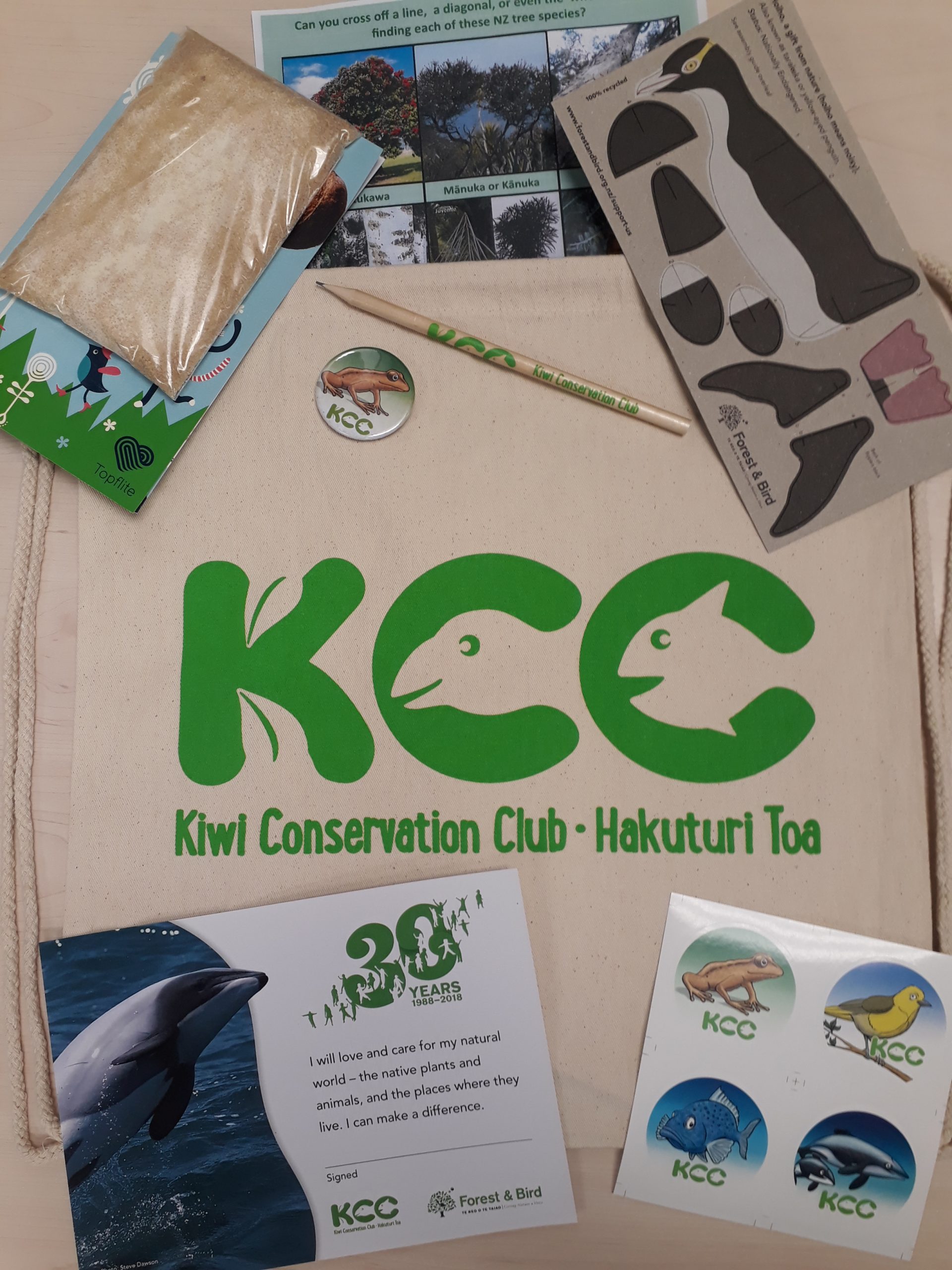 The goodies include:
KCC certificate
KCC sticker sheet
KCC animal badge (random selection)
KCC pencil
KCC drawstring bag
Cardboard hoiho model
Topflite nectar pack
Activity sheet
To order:
Renewing member: https://secure.flo2cash.co.nz/donations/Kccrenewal/DonateSecure.aspx
Click for the $30 Gift Pack
IMPORTANT:
Renewal Packs get sent out weekly (all going to plan). It takes at least a week for memberships to be processed.
We will be sending out packs automatically to the child listed in the membership, so if want it being posted to an alternative gift giver, or to the caregiver directly (if you want to personally pass it on) – please get in touch ASAP after purchase (kcc@forestandbird.org.nz).
Purchases made after midday Monday 21 December 2020 will be processed in January 2021.
You are eligible to get a renewal pack if you renew

before

the KCC membership has lapsed OR within a month of it lapsing. After that point, your purchase will be classed as a "new membership".