Want your KCCer to get some extra goodies in the mail? When you join them up as a new member, or a renewing member, why not go for a Gift Pack option!
We have two gift pack options – one for new members and one for renewing members.
Both include the $24 base membership (Wild Things magazine in the post 4 times a year, newsletters and ability to attend KCC events around the country).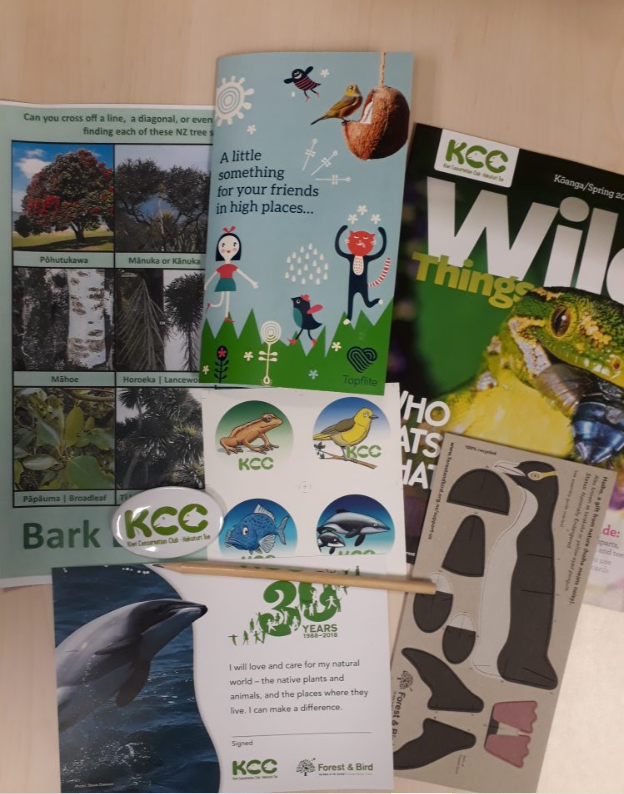 The goodies typically include (may be subject to change):
a KCC pencil
a hoiho cardboard model
a Wild Things magazine back issue
a sticker sheet
a KCC badge
a KCC certificate
a nectar pack from Topflite
an activity sheet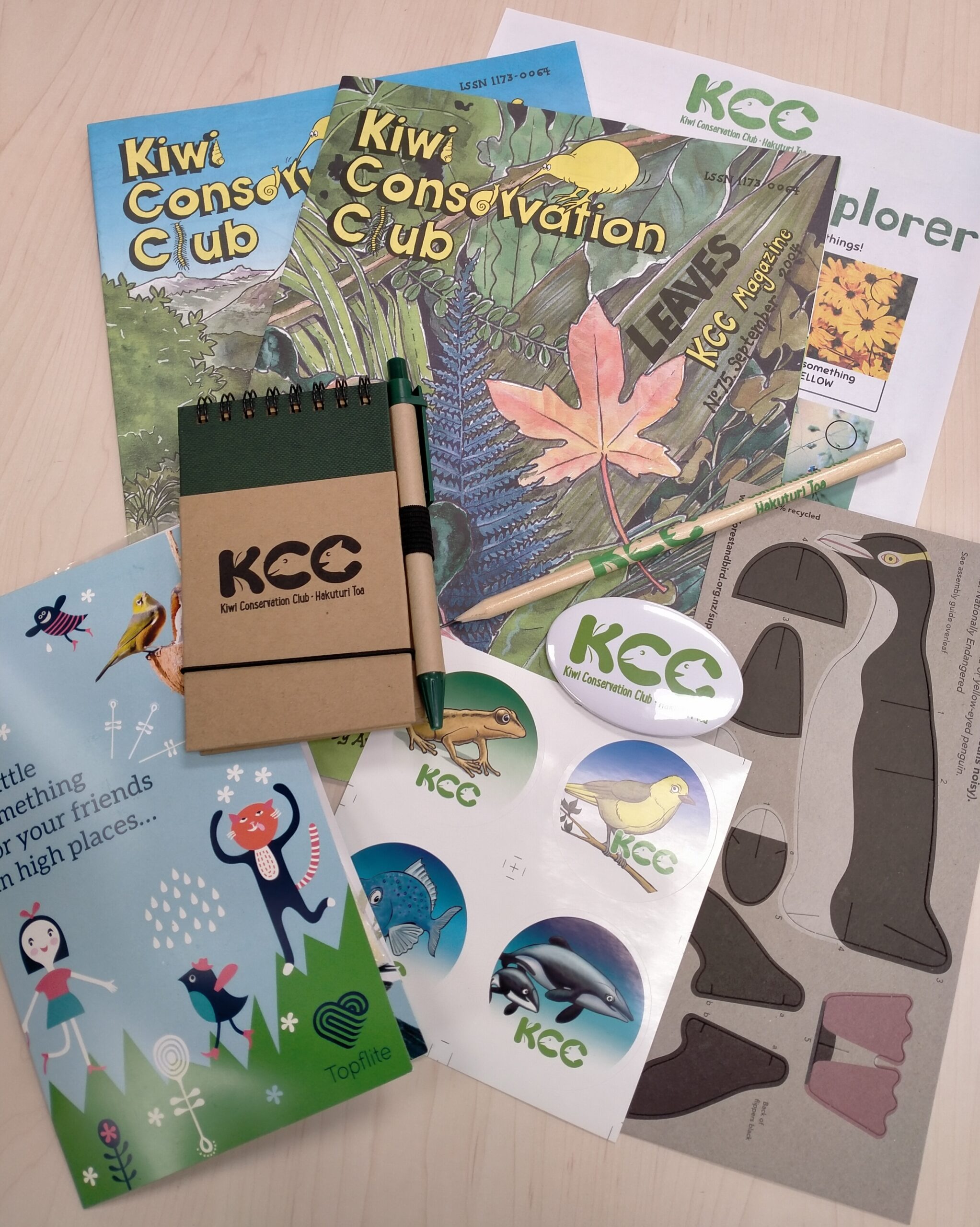 The goodies typically include (may be subject to change):
Two retro KCC magazines
KCC certificate
KCC sticker sheet
KCC badge
KCC pencil
KCC notebook and pen
Cardboard hoiho model
Topflite nectar pack
Activity sheet
IMPORTANT:
Welcome and renewal packs are typically sent out weekly. It takes at least a week for memberships to be processed. Please allow a minimum of 2 weeks from purchasing for the pack to arrive in your mailbox.
 We will be sending out packs automatically to the child listed in the membership. If you would like it to be posted to the caregiver or gift giver instead please get in touch ASAP after purchase (kcc@forestandbird.org.nz).
 You are eligible to get a renewal gift pack if you renew

before

the KCC membership has lapsed OR within a month of it lapsing. After that point, your purchase will be classed as a "new membership".
Latest posts
Categories
Become a KCC Reporter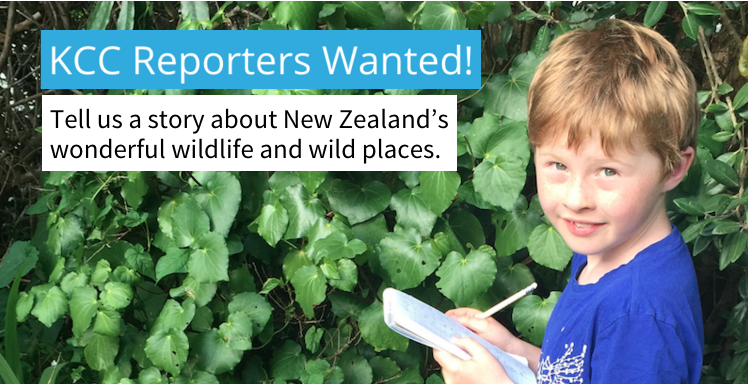 We're looking for talented young writers to become KCC reporters and share their love of nature with kids across New Zealand. Think you have what it takes?
Learn how to submit a story.
Search