Adventures and Activities with Hoiho!
Kia ora e hoa! I'm Hoiho – your Bird of the Year.
I'm going to be sharing the nature adventures and activities I'm getting up to over the next few weeks while we are all at home, here in this post, and on Facebook
I hope you will share what you're doing with me too! You can email me at kcc@forestandbird.org.nz or post through our KCC Reporter Page: https://kcc.org.nz/kcc-reporters/
On Tuesday 24th of March…
I wanted to discover more about my kin so I played a game of Match-A-Penguin on the KCC website. I learnt an interesting fact about all the 18 penguin species in the world!
Here's another – Did you know that us hoiho are likely the most ancient of penguins still alive today?
On Wednesday 25th of March…
Kia ora koutou! Kei te pehea koe?
Today I'm collecting seeds from my garden and nearby my house. So far I've found kōwhai and money plant seeds.
Autumn is a great time to save seeds as many plants are releasing and dispersing them right now. I'm being careful to look after the plant and the seeds while I collect them.
I'll try propagate (grow new plants) from them shortly…
On Thursday 26th of March…
Today I went for a walk down the road to the beach to watch the sunset. Isn't it ātaahua?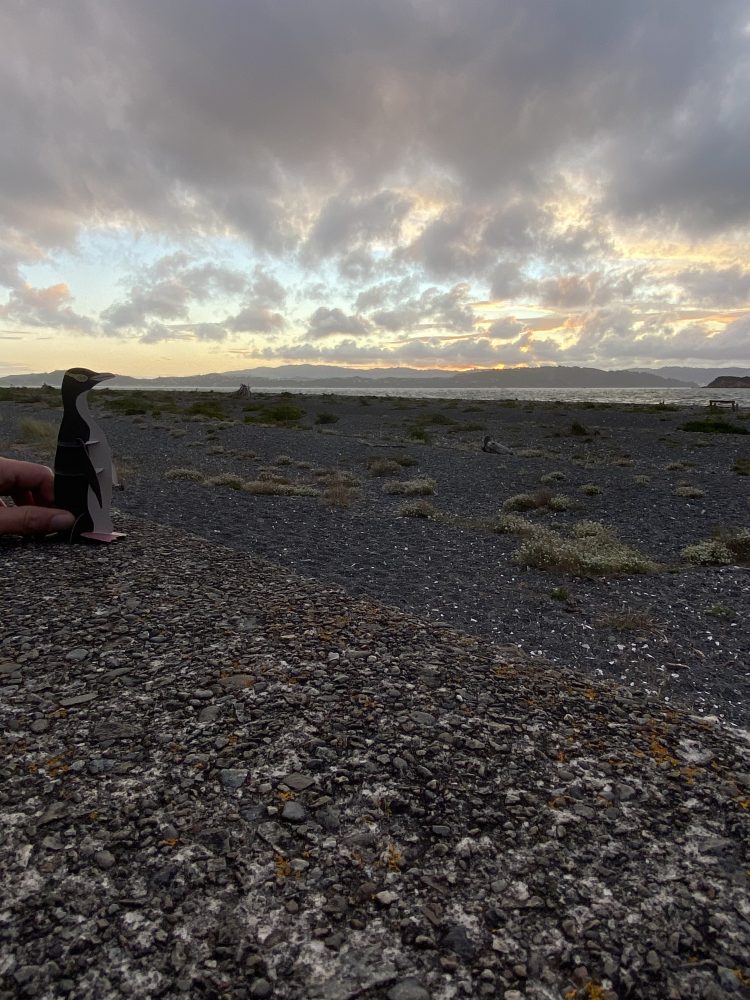 On Friday 27th of March…
Today I'm getting creative turning old containers into native species.
Say hello or give a 👋 to my new friend Whio. She is made from a toilet duck bottle.
Did you know that March is Whio Awareness month?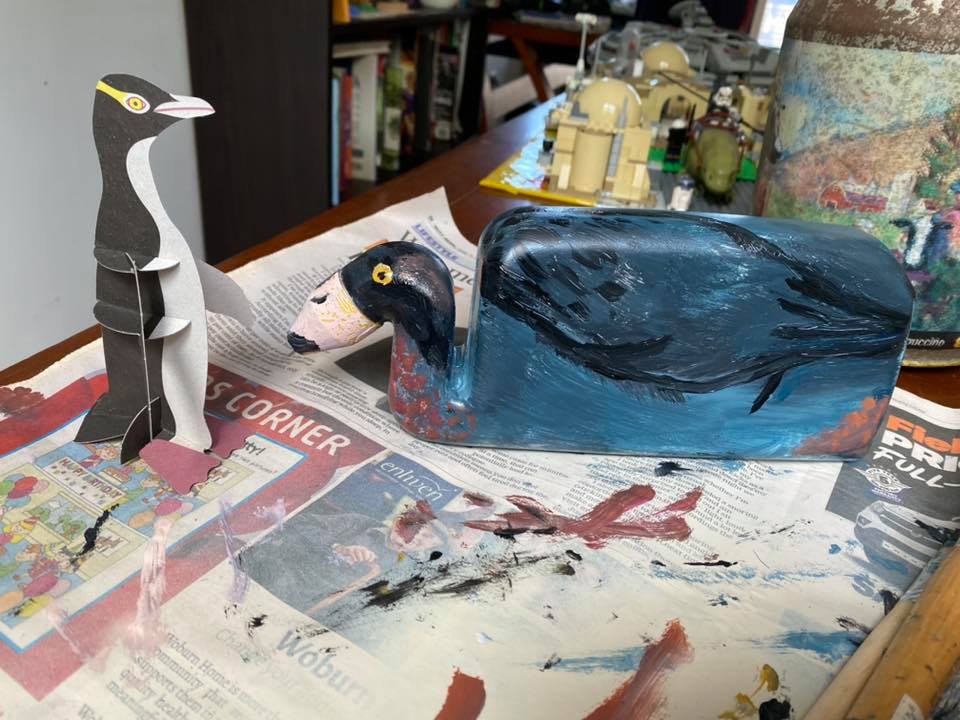 On Saturday 28th of March…
I went on a 🐻 hunt but to my suprise found a 🐰 instead! 😮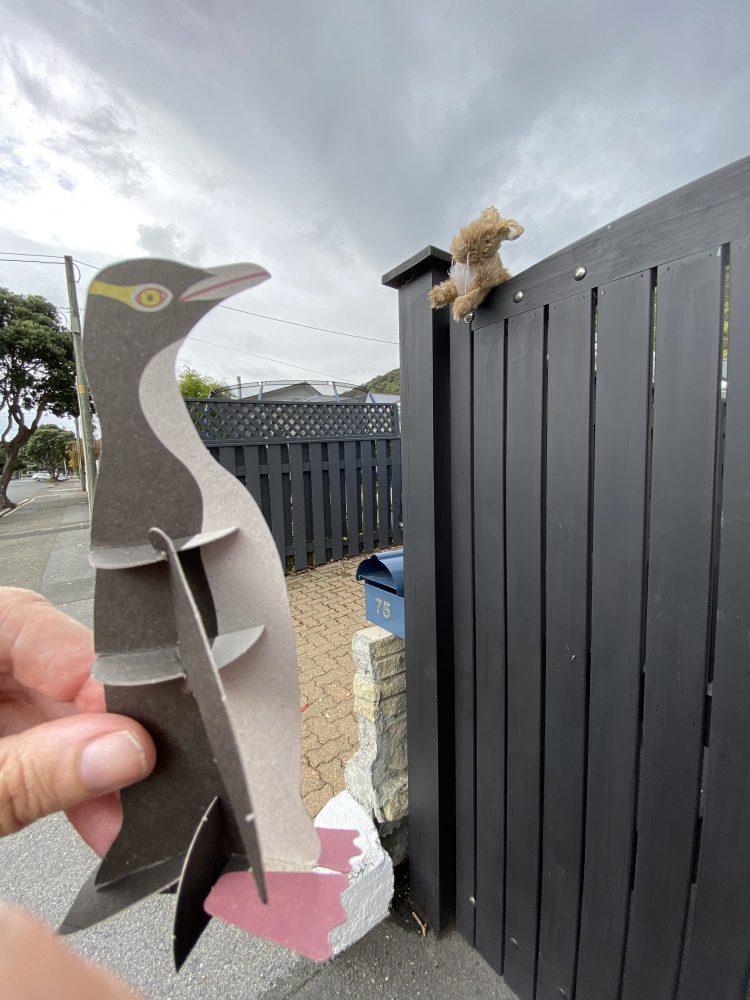 On Sunday 29th of March…
Today I want you to take me on an adventure! Draw a background around me OR insert/photoshop me into a photo to show where we would go together.
How about trekking through the forest? Climbing a mountain? Collecting shells? Swimming in the river?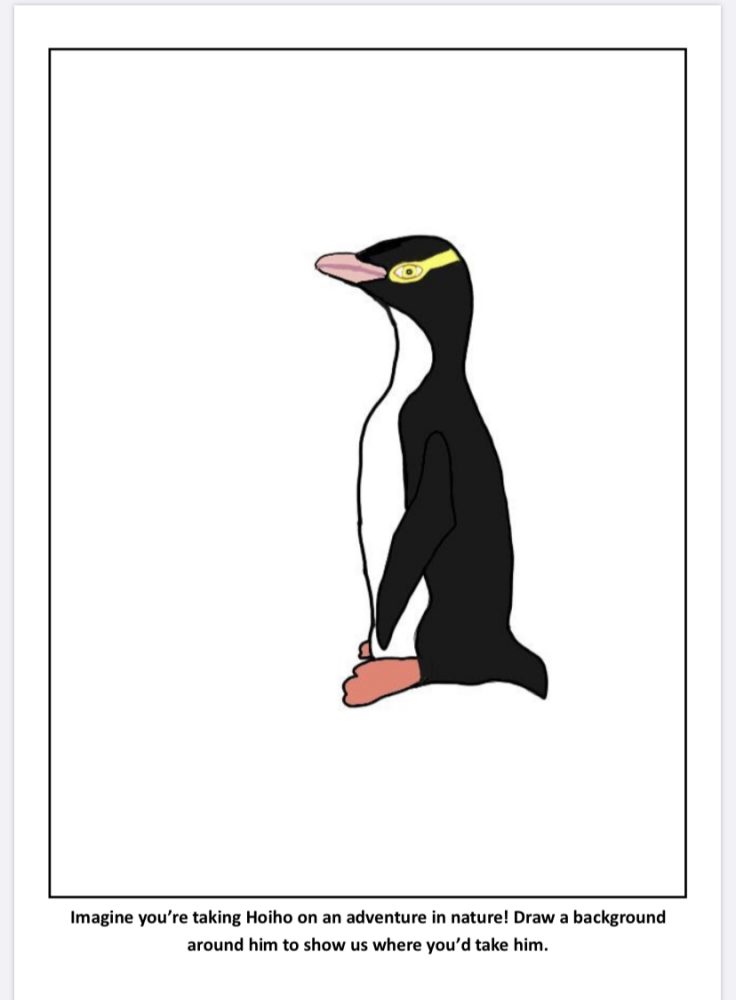 Here's one that's been sent in already:
On Monday 30th of March…
Hoiho here. Today I'm going to be a sightseer/tourist in my own backyard and take photos of all the cool things I see.
This idea came from KCCer Karrie-Ann. Here's some of the photos she took when she was sightseeing at her house.
On Tuesday 31st of March…
I've taken on the RNZ LEGO NZ Critter challenge. Here's my pekapeka | short-tailed bat 🦇
What critter are you building? See some of the examples that have been sent to us here
Make sure you get your entries in by Friday midday to Jesse Mulligan RNZ Afternoons via email – jesse@rnz.co.nz
On Wednesday 1st of April…
My bubble buddy Kererū has challenged me to a friendship quiz. I think I know him pretty well – but let's find out!
Want to challenge your friends and family to a quiz about you. You can make one at www.matequiz.com – it's easy as, and you can change the questions and answers to suit if you want.
On Thursday 2nd of April…
I'm cooking up a storm, creating a new kiwi classic fritter for my family (minus the native whitebait) for lunch. Yum!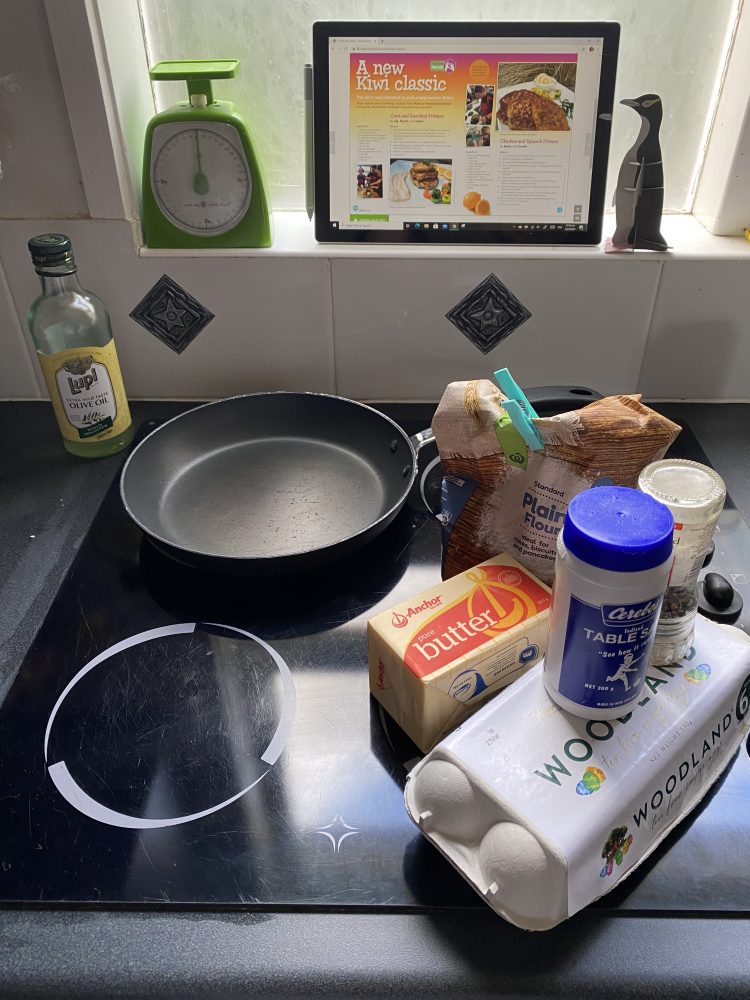 On Friday 3rd of April…
I've got a great book to listen to this evening before I go to bed. It's called Aroha's Way and is all about wellbeing and being connected to nature. My friends at Kids Greening Taupo suggested it.
Here's the link so you can listen too: https://www.youtube.com/watch?v=6irr_hGCRl0&feature=emb_logo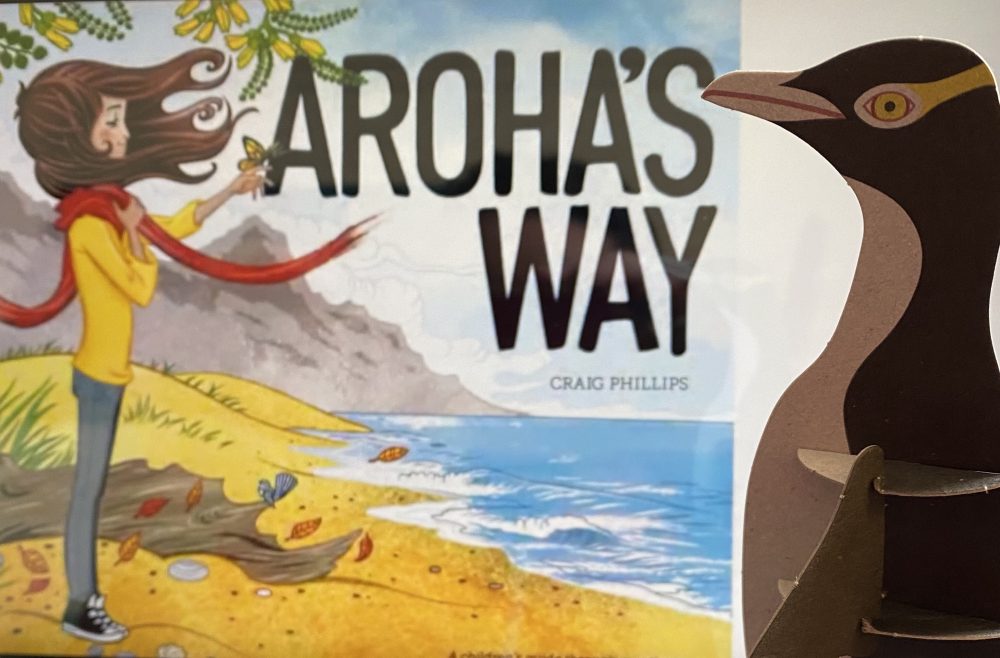 On Saturday 4th of April…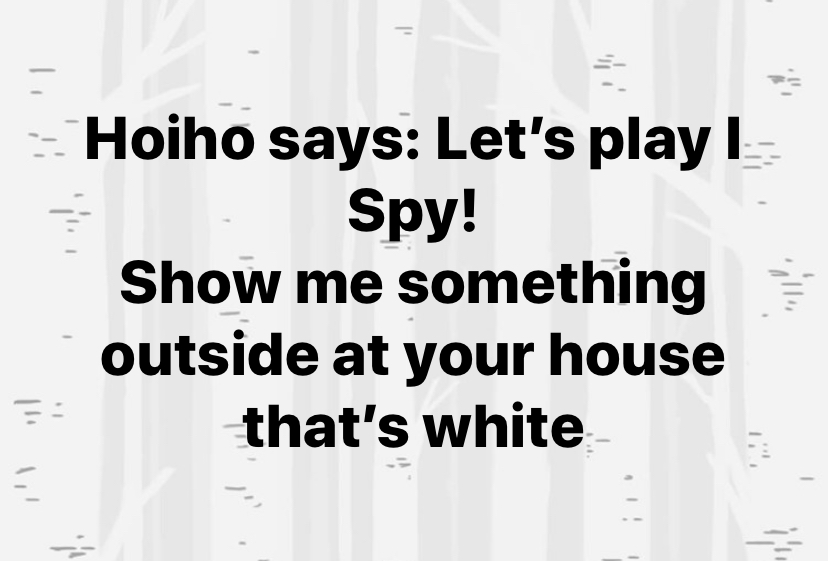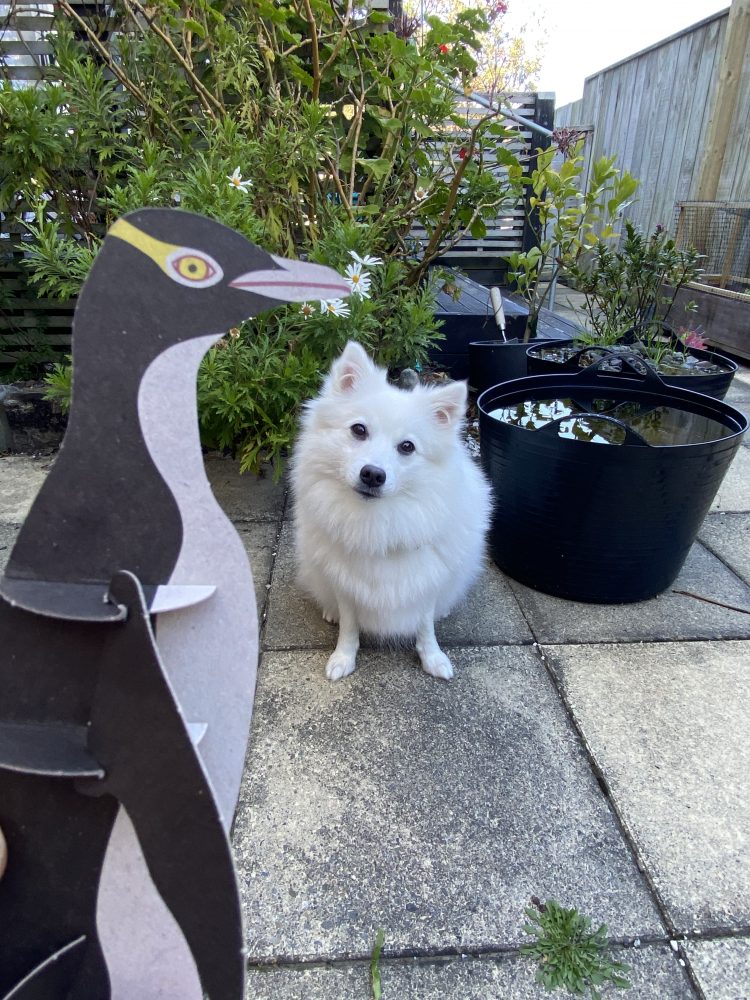 On Sunday 5th of April…
Did you enjoy your extra hour of sleep?
To mark the end of daylight saving here in NZ, KCC has put their Dark/Night issue of Wild Things up online. It's free – so make sure to share it with your friends and family too
Enjoy! 🐧
On Monday 6th of April…
Today I've been looking at the variety of leaves around me. I decided to make some leaf rubbings, and then cut these out and arrange them to make patterns!