Design a new card for the ZEALANDIA Trading Card Game
KCC is excited to be working again with ZEALANDIA to design cards for the next Trading Card game set.
Last year, there was a huge number of entries, with twelve being picked and printed for the Alpine and Wetland set.
This year has a seabird focus, but ideas* for any plants, places, events or manu (including bats) that haven't been released yet are also welcomed.
Competition ends 19 May, 2017
Email your designs to darren.vanhoof@visitzealandia.com. Winners will be announced in early May, and cards will be printed and ready for to collect in June.
*You don't need to provide a picture – ZEALANDIA has some amazing photographers and artists to help with that part.
Check out our blog for more support with your entries: kcc.org.nz/design-a-card-competition-with-zealandia/
Alpine and Wetland Trading Card Game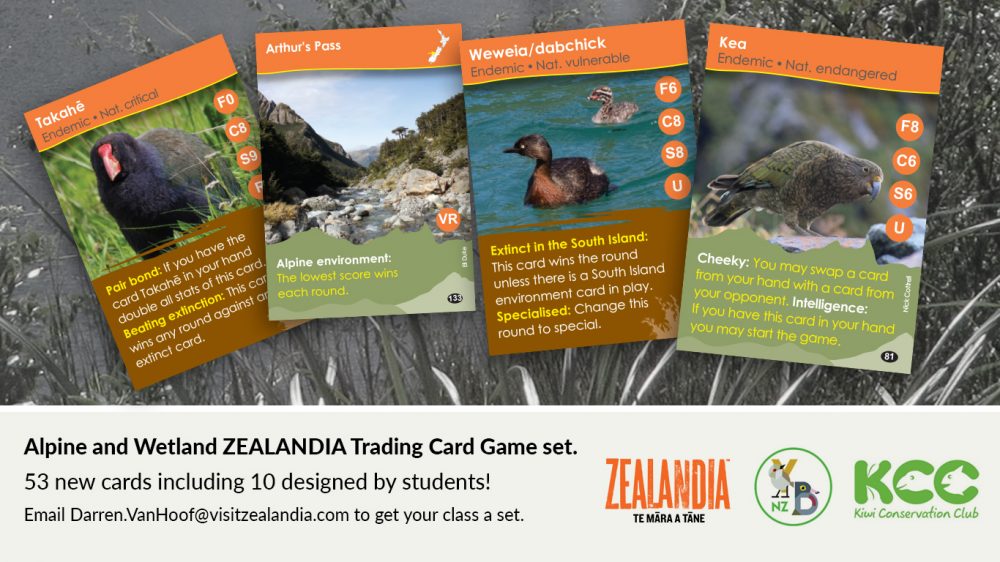 Congratulations to Mayfield Kindergarten, you win a set of ZEALANDIA's awesome wetland trading cards!
If you haven't seen the ZEALANDIA trading card game yet? Find out more at www.visitzealandia.com/education/zealandia-trading-card-game 
Seaweek Blog Competition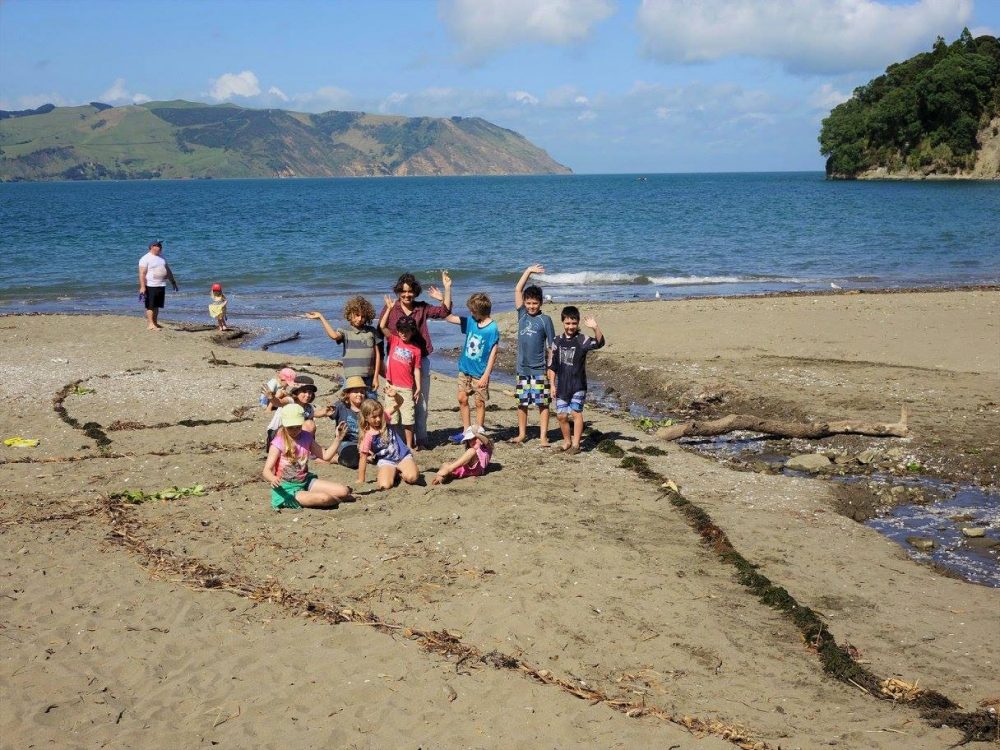 Congratulations to Samantha (age 8) from Waitakere KCC:
"For Seaweek we went to Kaitarakihi Beach. First, we learnt about whales and told each other our names and a fact about whales. Then, we played an echo-location game which is like Marco Polo except you say 'orca' and 'ray'. Next, we measured [out the size of] a Right whale and made it with seaweed. I learnt that Right whales are really big! After that, we cut open a sock whale [that is, a whale model made from a sock*] with plastic inside. It taught me that too many people are littering plastic. Finally we did some journalling with stingray and orca pictures and drew echolocation marks. I learnt lots and had a really fun day."
Samantha has won a special Seaweek tote bag with some goodies inside.