By Almay (age 12) from Howick Intermediate
New Zealand has an unusual high number of fern species for such a temperate country. 40% of these species can't be found anywhere else in the world.
Ferns grow in moist surrounding areas such as forested areas because they need a lot of water. Ferns can grow on tree trunks, branches and along stream banks. Some healthy species have adapted to a drier habitat such as coastal, alpine, urban and desert locations.
Tree ferns are one of the most special features of New Zealand forests. They can be seen in all forest types and are more common in cut over and degraded forests where there is a lot of light.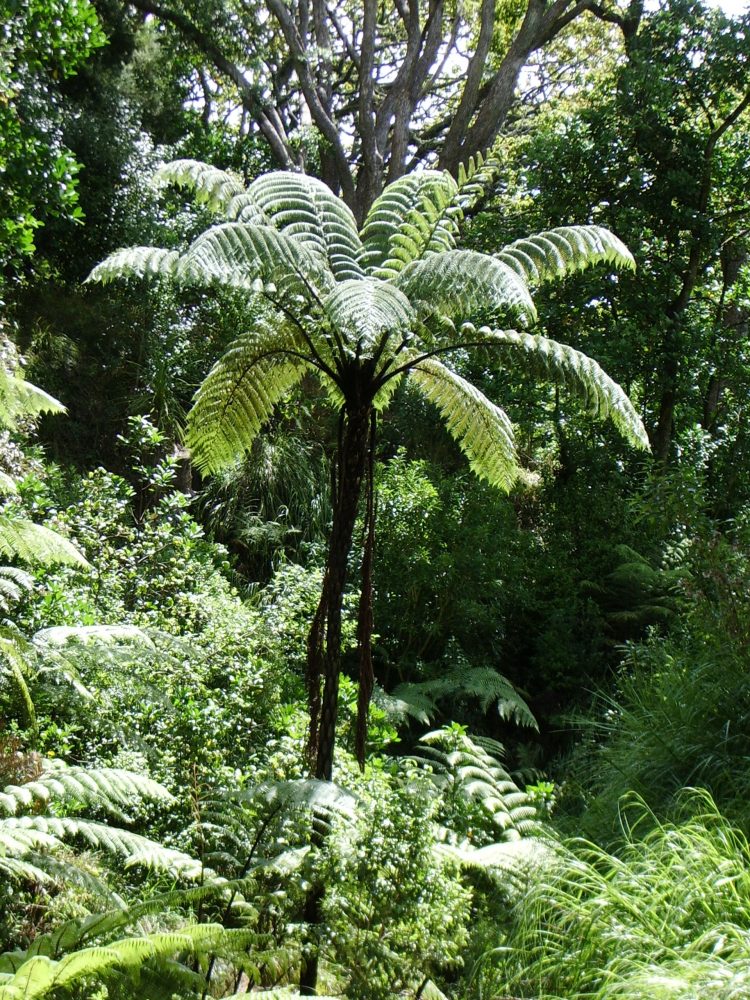 The mamaku is New Zealand's tallest tree fern, growing up to 20m high.
Ferns have 2 life cycle stages and one of them depends on water.
Because ferns need damp, they can easily be damaged when the forest conditions change. For example, when the canopy of the forest gets disturbed, it increases sunlight and drier winds.
I think ferns are very unique plants.