Visit Mahoenui Giant Wēta Reserve
27/04/2017
8:30 am - 3:30 pm
Mahoenui Giant Weta Reserve Te Kuiti Waikato
Bookings Essential
Briar, waikato@kcc.org.nz, 0212934832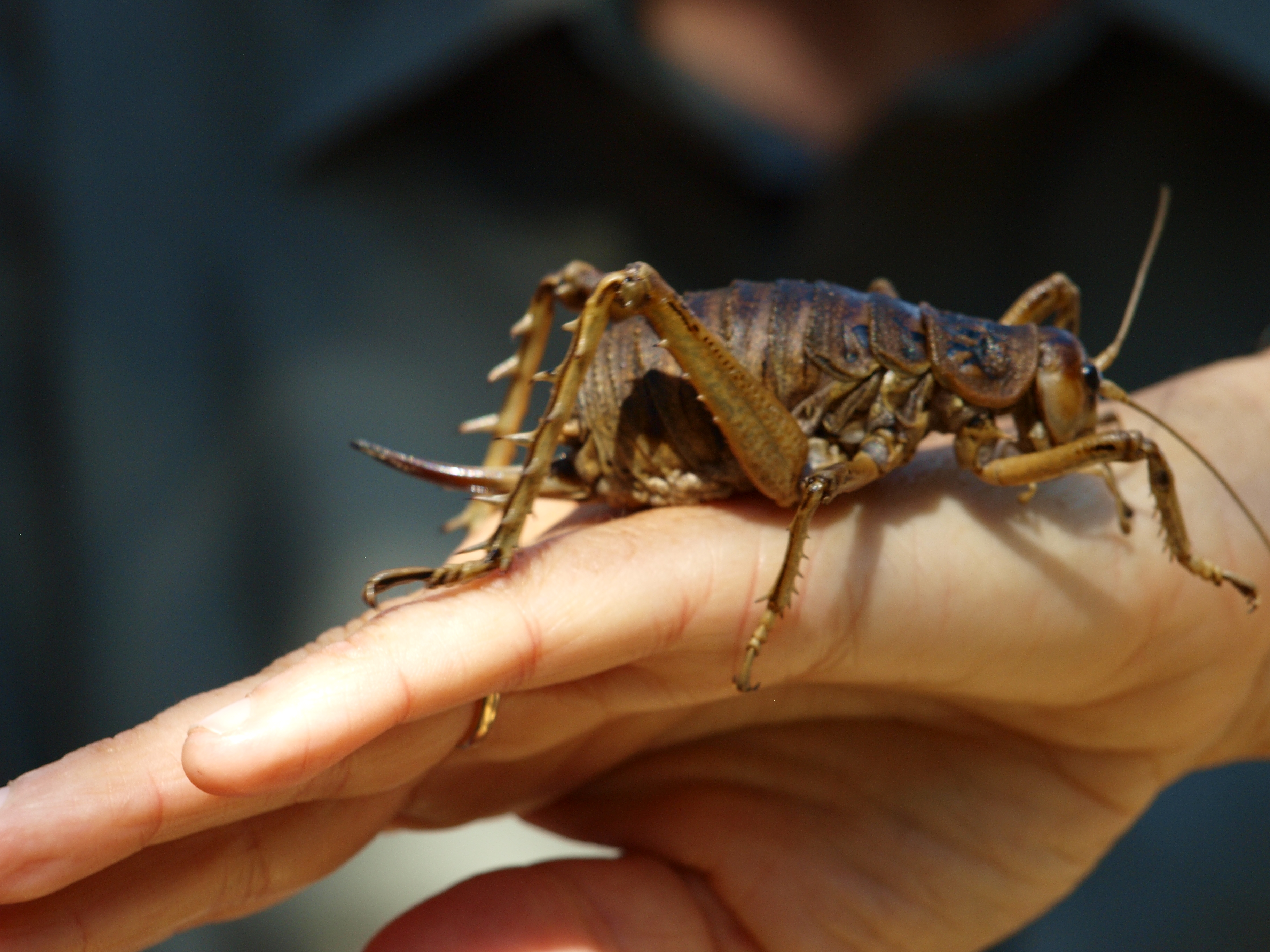 Come along to this DOC facilitated visit of the Mahoenui Giant wēta scientific reserve in Te Kuiti. This reserve is closed to the general public, so this is quite the special opportunity.
Our guide will tell us a bit about the work they do in the reserve, and then the hunt for wēta will be on. Think of it as "fishing, not getting" – there's no guarantee – but it will be a whole lot of fun!
Bookings essential.
Get in touch with Briar on 0212934832 or waikato@kcc.org.nz
What To Bring:
To be confirmed on booking
To join this event, please bring an adult who is responsible for you!