Kiwi Creche
01/12/2019
8:45 am - 3:30 pm
Lake Opouahi Pohokura Rd, Tutira Hawke's Bay
$2pp for bus and koha for ECOED
Bookings Essential
Linda, hastingshavelocknorth@kcc.org.nz, 068789705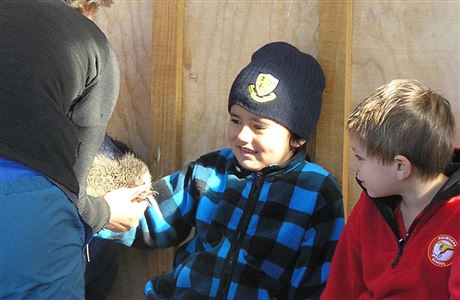 Bus trip to Lake Opouahi to visit the Kiwi Creche. ECOED volunteers will teach us about kiwi.
At the end of October there were 3 chicks in the creche. We hope one will be big enough to be shown to us on our visit.
We'll also walk around the lake and learn about the predator-proof fence.
Numbers limited. Preference given to KCC members.
What To Bring:
food, drink, sturdy footwear, warm clothes, full details given on booking in
To join this event, please bring an adult who is responsible for you!