KCC @ The Living Wood Fair
21/04/2018 - 22/04/2018
9:00 am - 6:00 pm
Totara Whenua East Takaka Golden Bay Tasman
Adults $15 kids free
Bookings Not Essential
Sarah and Lea, GoldenBay@kcc.org.nz, 035256257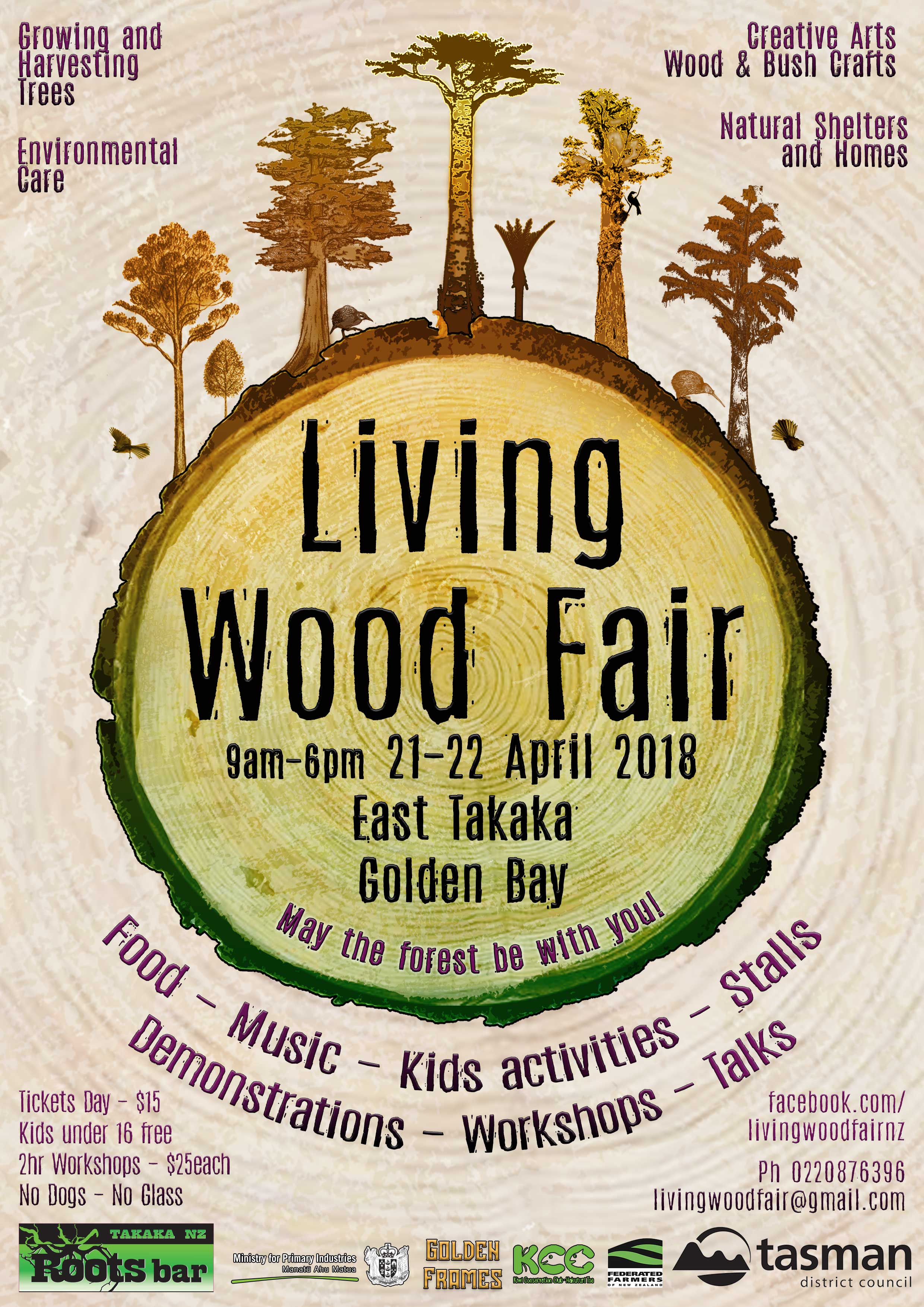 KCC will have a stand at the Living Wood Fair and we invite you to come and visit us there.
https://www.facebook.com/events/110792476271725/permalink/153453595338946/
We will have an information stand about KCC and Forest and Bird and also a tent for kids to chill out with their parents and do a bit of colouring and nature themed crafts.
It will be a fun filled weekend with a focus on all aspects of trees and wood. Day ticket entry to the fair is $15 and kids are free.
What To Bring:
To be confirmed.
To join this event, please bring an adult who is responsible for you!