"Be With a Tree" Week
04/06/2018 - 10/06/2018
All Day
Nationwide
Free to all
Bookings Not Essential
Rebecca and Sarah, kcc@forestandbird.org.nz,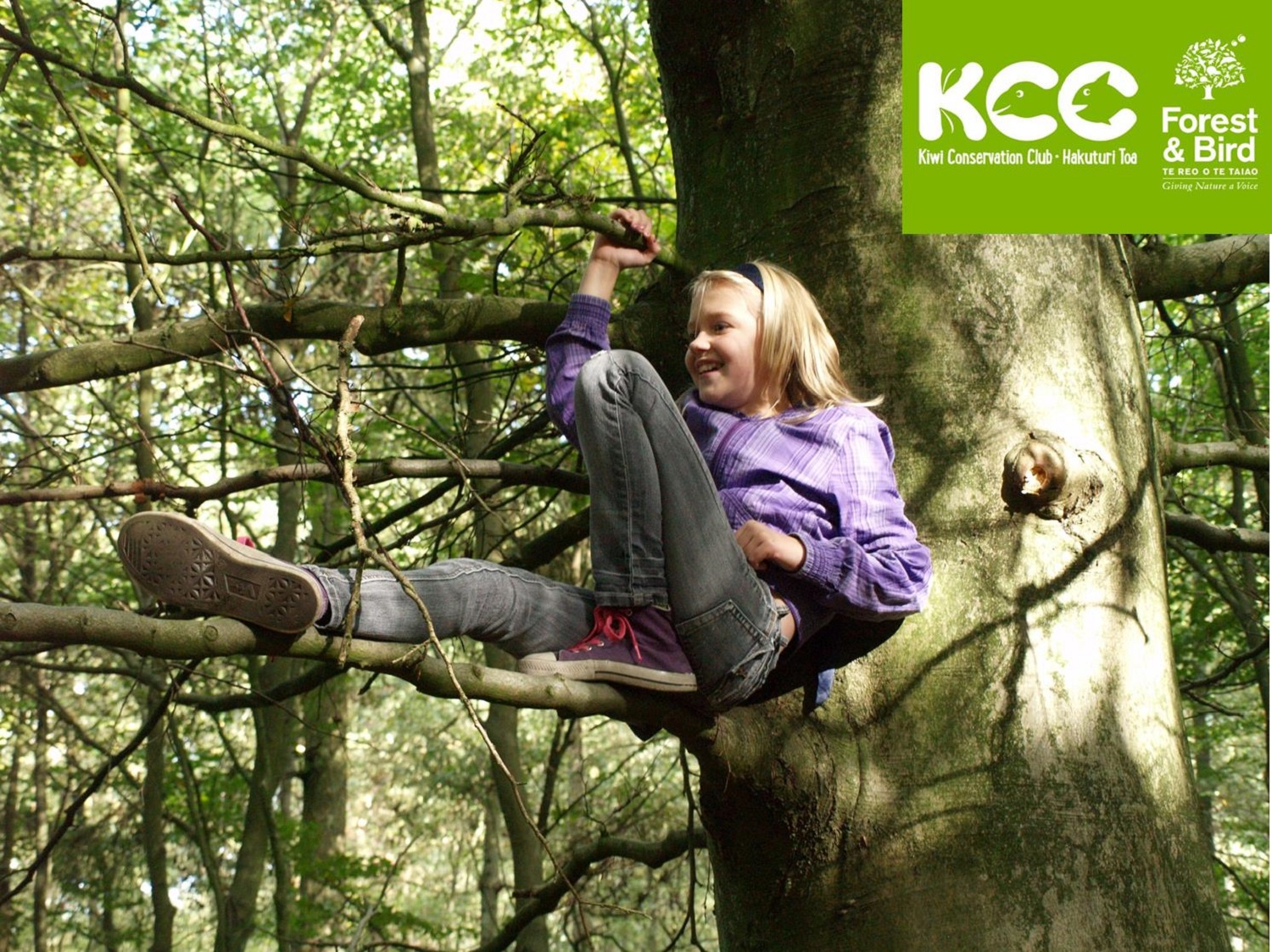 Trees are so good for us. They…
Help with climate change
Make oxygen, and clean the air
Are a habitat (home) for wild life
Hold stories, meaning, and memories
Make us feel safe and well
And so much more!
Join in with the Kiwi Conservation Club's nationwide 'Be With a Tree' Week (4-10 June 2018) to show your appreciation for our fantastic NZ trees.
Visit a tree, or trees, in your community with the people you care about. Go for a short time, or make a day of it – picnic anyone? Make sure though to follow the rules around trees in your area whilst doing so.
Help us make a record of all the trees visited around the country too at: www.inaturalist.org/projects/be-with-a-tree-week  OR tag a photo of your tree (or you with your tree) on Facebook or Instagram with #BeWithATree
Tell your whānau, friends, and school, and let's try and make this celebration as big as SeaWeek! Go to www.kcc.org.nz/portfolio/be-with-a-tree-week to download the poster.
What To Bring:
Your appreciation of trees
To join this event, please bring an adult who is responsible for you!